Pricing News Daily is a digest of top pricing strategy in the news, strategy expert and technology leader's thought leadership, industry news and events, and resources for pricing professionals, business owners, creative professionals, and independent contractors.
This Edition is brought to you by:
Founded by Dr. Stephan Liozu, Value Innoruption Advisors provides training and consulting resources for organizations interested in embedding value-based methodologies in their go-to-market strategies related to innovation, marketing, pricing, and sales. Value Innoruption Advisors offers two popular value and pricing management certification programs – Customer Value Modelers™ (CVM™) and Change Agent in Pricing™ (CAP™).
Click a link below to learn more…
The Government should introduce dynamic road-user pricing which takes into account a driver's journey, the time of day, congestion on the network, and even their financial situation, suggests a new report released today (January 24). Funding Roads for the Future, released by the Association for Consultancy and Engineering (ACE), says that the existing model based on raising […]
This bureaucracy also distorts necessary healthcare price signals at best, and engages in outright price fixing at worst. Clear and unfettered price signals would help keep prices down because they convey vital information for patients and providers. In a free market, a high price for avocados sends the message that first, avocados should be economized […]
The company's stock popped over 8% in after hours trading Monday following the earnings report. If those gains hold, Netflix would open Tuesday at a new all-time high and top a $100 billion market cap for the first time. Shares of Netflix soared more than 50% in 2017, and have continued to rise in the […]
Consequently, the EC's position on retail price regulation (along with capacity markets) calling o the Member States to limit and eventually abolish them altogether should not come as a surprise. The core argument is that regulated prices tend to be artificially low, reducing the scope of market competition and consumer switching, and dissuading private investment. […]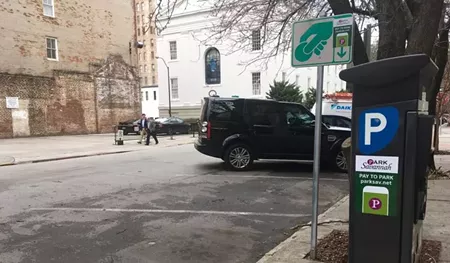 But then things changed. Time limits were eliminated, pricing was standardized. People reporting finding available spaces on blocks where it had been historically difficult to park on the street. What's more, they were able to pay for extra time via a smartphone app. This resulted in a 17 percent drop in the number of tickets […]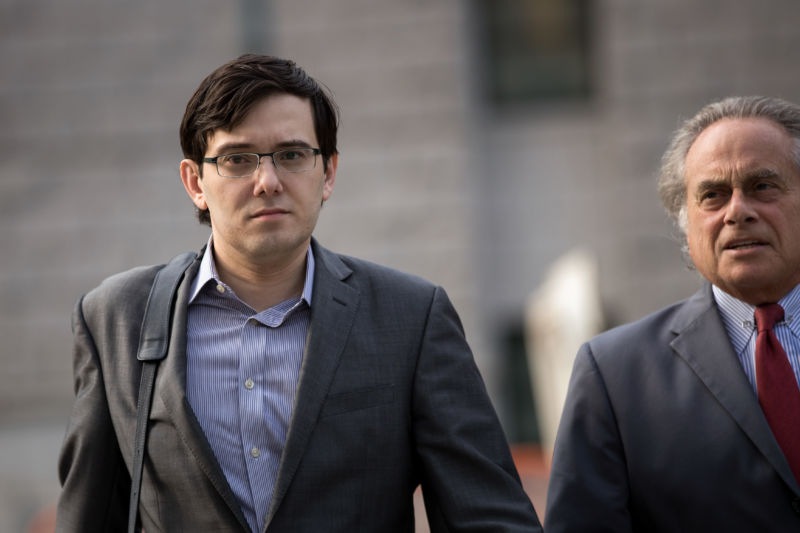 In an interview with The New York Times, Intermountain Healthcare's CEO, Dr. Marc Harrison, did not mince words. "This is a shot across the bow of the bad guys," he said. "We are not going to lay down. We are going to go ahead and try and fix it." The news—and furor—follows years of headlines, […]
Graphics card prices are insane right now, a direct result of the shortage created by cryptocurrency miners snatching up cards quicker than retailers than stock their shelves. This has led to huge markups on practically every mid-range and high-end GPU product, usually through third-party sellers. The solution? That is a point of debate, and interestingly […]
What do you stand to lose as Amazon's retail competition crumbles? Purchasing power. When competition is eliminated, so too are incentives to keep prices low as a market disrupter. By destroying its competitors, Amazon is also extinguishing any repercussion traditionally associated with price increases — that is, a customer choosing a competitor instead of Amazon. […]
For the first time in half a century, visitors to the world's largest cultural institution, the Metropolitan Museum of Art, will have to pay a mandatory admission fee of $25 if they do not live in New York State under a new policy that begins March 1, the museum announced on Thursday. The change reflects […]
Tags: Customer Segmentation, Price Gouging, Price Setting, Pricing Backlash,Pricing Strategy, Segmentation, Ticket Pricing
Featured Jobs
We will be launching a Pricing Niche Job Board soon, Pricing Careers is a unique pricing industry resource where exceptional pricing professionals separate themselves from the crowd and recruiters find the pricing skills/experience they need – stay tuned! 
Title: Manager, Pricing & Analytics
Company: Tiffany & Co.
Location: New York City, NY, US
Seniority: Mid-Senior level
Title: Senior Pricing Analyst
Company: ROCKWOOL North America 
Location: Chicago, IL, US
Seniority: Mid-Senior level
Date: April 16-18, 2018
Location: TBD in London, England
The advent of disruptive technology, growth of e-commerce and increasing competition from global markets are just a few of the reasons why leading companies are spending time and money to develop a pricing strategy that works.
Many pricing leaders are wondering what direction to take their pricing strategy in and want to benchmark with other organisations to decide what is the most profitable option. But KPIs and pricing models are almost always confidential, and the majority of organisations are unwilling to disclose the facts and figures that the industry needs. The industry has a dilemma where practitioners want to have insights on new developments in strategies, but they are usually subject to commercial secret.
Given this situation, IQPC will be launching a limited-access, confidential mentoring panel as part of our European Pricing and Commercial Excellence Summit to enable our clients to obtain first-hand tips from our mentors to assist them in creating the most profitable pricing strategy.
Date: May 1-4, 2018
Location: Loews Chicago O'Hare Rosemont Hotel in Chicago, IL
We are excited to announce we'll be in Chicago, IL for our 29th Annual Spring Pricing Workshops & Conference May 1-4, 2018!
You can register now and take advantage of our Early Bird Offer (Buy 2 Get 1 Free, expires March 23rd).
Summary: Pricing and the Sales Force is the first book to link pricing strategy and the sales force together. Pricing strategy is now well established as an important means of driving profits for many organizations. Countless companies are now mastering price-setting. But what about "price-getting" – converting those list prices into the realized sales, and […]
"With the price of life these days, you've got to get everything for free you can."
     – Carl Rogers
This blog series provides a forum for pricing professionals to share their insights and experience. Our guest bloggers share their knowledge about specific product or industry challenges, geographic complexities, strategies, tactics, and technologies.
Check out some recent additions…
This blog category offers a collection of top pricing related conversations on LinkedIn or in the comments section of pricing related blogs and articles.
Check out some recent favorites…
Join 1,000's of your peers in the our LinkedIn discussion group. The group offers a place to share the latest pricing strategy and technology, news, events, resources, thought leadership, and discuss the latest pricing related successes and failures in the news.
Explore our archives of valuable pricing resources including: