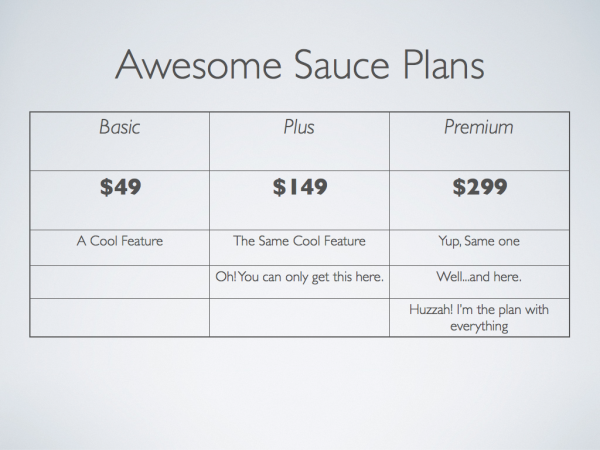 If you haven't changed your prices in the past 12 months I guarantee you're losing money. The companies we've seen with the most success with revenue and adoption are reviewing pricing at least once per quarter and making tweaks or changes every 6 to 9 months.
While that may seem like a lot, you need to reframe your thoughts on pricing to coincide with how you think about your product and company as a whole. After all, pricing is the center of your business, all roads – marketing, support, sales, product – lead to or reinforce that page, and if you're improving everything else, you should be improving your pricing, as well. If not, you're losing money and leaving value on the table.
…
In looking at hundreds of SaaS companies, we've seen the best bet for companies that are further along is the grandfather discount, because you're not drastically impacting MRR for the life of the account, but you're still softening the blow of a larger price increase. Keep in mind, the longer you wait to change your prices, the harder it will be to communicate why the change is happening with any of the methodologies.
This isn't to say that you should change your prices every 3-6 months. If you're an early stage company, you should be focused on reviewing your pricing quarterly and making some sort of a change every 6 months. Later stage companies should do the same, but extend the time to a price change (every 6 to 12 months). One positive externality you may not realize is that price increases when communicated effectively are amazing at clearing a lead funnel and spurring annual contracts, as prospects and current customers want to lock in the existing price.
In terms of some data on price increases, here's a breakdown of 50 SaaS companies on how they handle price changes. You'll notice a lot focus in on grandfathering, which isn't the best option for the company as a whole, but needs to happen if you haven't looked at your pricing in a good amount of time.
Read complete blog here: