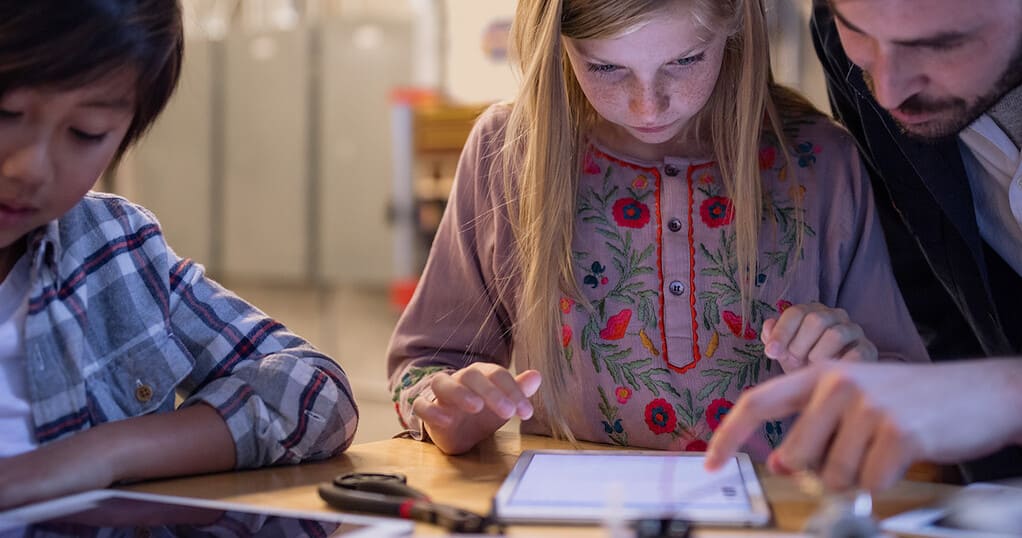 The email from Mr. Robinson filled in and substantiated the practical details. I'll quote him, with his permission, as I go along. The first issue, as I've written myself, is that iPads, while less expensive than a MacBook AIr, don't always fill the pedagogical bill.
We did attempt iPads at middle and high school when they were offered as an option on the statewide program. That was less than successful. The perception from both teachers and students was that they were essentially toys, not fit for real work. And, as I believe you've observed on the podcast a time or two, perceptions have real consequences, whether they are in fact real or not. We never made it past that, and consequently the iPads were not well used. We also had a great deal of damage. So last year we switched back to MacBook Air 11-inch laptops.
The next issue, when a school considers what kind of notebook can meet their needs is cost. That's true whether the school pays or the student is on a BYOD program. When it was PC vs. Mac notebook, the case could be made for a lower total cost of ownership (TCO) of a Mac.
However, I now find myself in the weird situation of being somewhat of a holdout with Apple as I watch a bunch of my colleagues in other districts moving to Chromebooks. In the past I've always been able to make the case successfully that Apple products had a lower total cost of ownership, because they were more durable … and would remain functional for longer.
There comes a tipping point, however, when a pedagogical capability is married with an exceptionally low price point. It's that magic combination that Apple hasn't been able to duplicate. Then the TCO argument fails.
Read complete article here:
A Maine School District Struggles with Apple's Notebook Pricing – The Mac Observer.