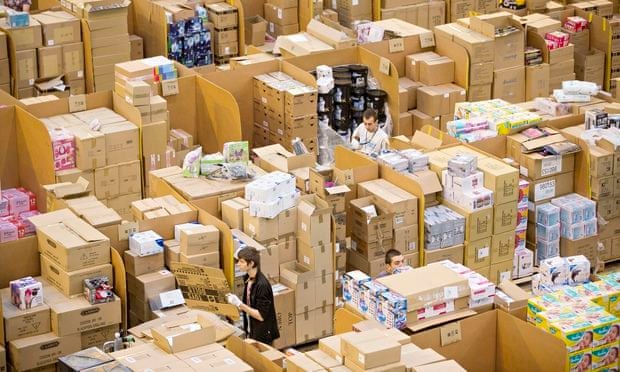 Sellers rounded on RepricerExpress, whose website boasts that it provides "the ridiculously simple way to increase your Amazon holiday sales".
Stuart Cameron said on RepricerExpress's web forum that his entire inventory had been sold for 1p in less than two hours. "Heads are going to roll," he wrote. "Solicitor first thing Monday morning. This has just cost me thousands and now we have to stock-check my entire warehouse."
Brendan Doherty, the chief executive of the Derry-based RepricerExpress, apologised to his customers and said everyone at the company was devastated by the mistake.
"I am truly sorry for the distress this has caused our customers. We understand that you are angry and upset and we will endeavour to work to make good on this issue and to work to restore your confidence in our product and service," he said.
An Amazon spokesman said: "We responded quickly and were able to cancel the vast majority of orders placed on these affected items immediately and no costs or fees will be incurred by sellers for these cancelled orders.
"We are now reviewing the small number of orders that were processed and will be reaching out to any affected sellers directly."
Neil Saunders, the managing director of Conlumino, a retail research agency, said: "The situation demonstrates the dangers of relying on automated software to determine pricing. Coming at one of the busiest times of the year, it could have a catastrophic impact on the profits of those affected. Confidence in this pricing system will now be severely undermined."
Read complete article here:
Amazon sellers hit by nightmare before Christmas as glitch cuts prices to 1p.