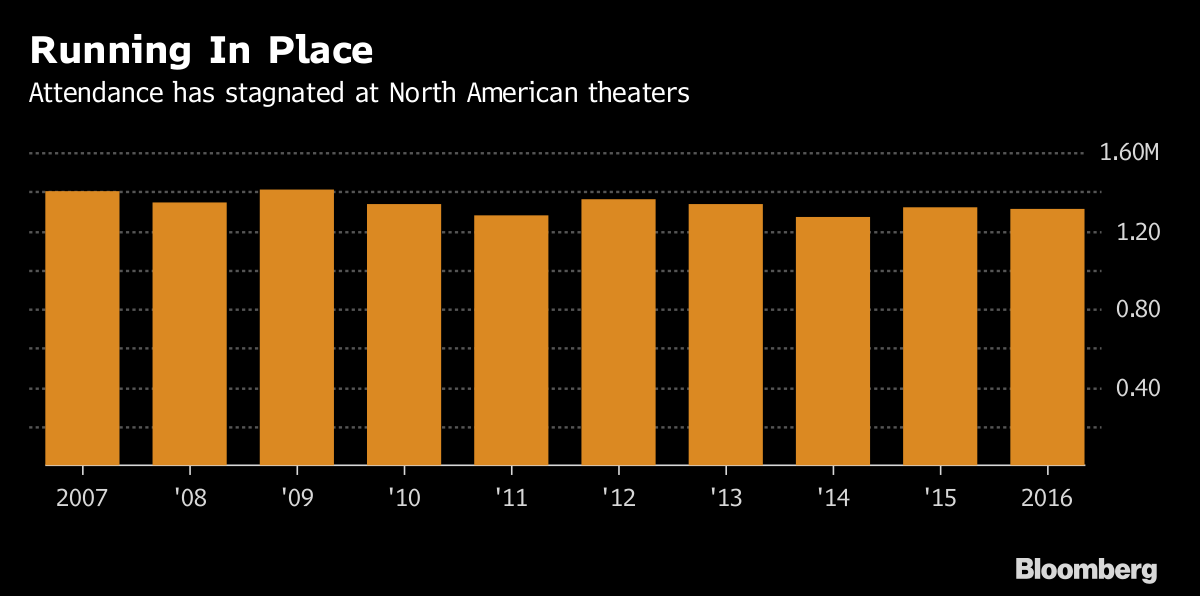 The concern is that the slump isn't just a run of bad luck. Cinema operators have managed for years to keep increasing sales by raising ticket prices amid stagnant attendance, but a sharp drop in filmgoing would make that harder to sustain. And the tried-and-true formula of churning out big-budget sequels and cinematic universes populated with superbeings seems to be wearing on filmgoers. Movies featuring once-reliable draws Jack Sparrow, the Transformers and the Mummy did poorly in the U.S.
…
AMC said Tuesday it will cut jobs and plans to write off its investment in National CineMedia LLC, resulting in a loss of as much as $178.5 million. The company will also pursue "strategic pricing" — possibly selectively charging more for hot tickets or offering discounts to fill seats — and cut back on investments in improvements to its theaters, such as reclining seats.
The revised outlook means AMC's indebtedness is likely to be higher by the end of the year, though probably not enough to lead to a downgrade, said Jason Cuomo, an analyst at Moody's Investors Service. Dialing back on investments will help the company weather the storm, he said.
Read complete article here:
Hollywood Might Not Bounce Back From Theaters' $1.3 Billion Stock Collapse – Bloomberg.