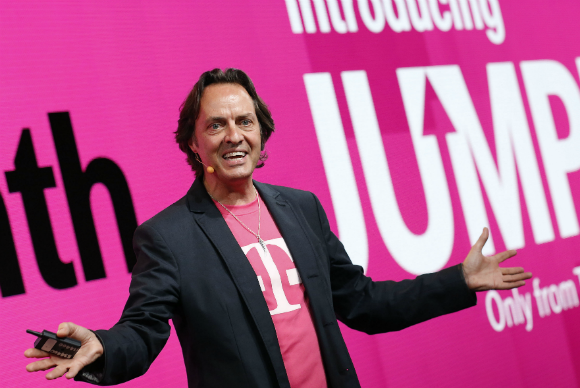 The path to lower prices
The carriers are still in a "let's woo them with more data" mode, and on Friday we saw the latest impact: AT&T announced an upgrade for its Mobile Share Value plans. Its aimed at the typical middle-tier customer, who will now get 15GB instead of 10GB of data at the same price—$100 per month and $15 per line (this via AT&T Next, its "lease to buy" phone purchase plan). All of these plans already had unlimited international texting, but now $100-and-higher plans also get unlimited voice calls placed in the U.S. and Puerto Rico to Canada and Mexico.
Over the last four years, T-Mobile has been the primary driver of more consumer-friendly plans (though changes have come incrementally). Feature after feature, T-Mobile has reduced the cost of using a smartphone, as well as the stress of managing and monitoring usage to avoid extra fees. And along the way, it's defied industry conventions that were considered the only way to build a sustainable and growing customer base (if not marketshare).
As a small carrier, T-Mobile had to burn money to gain customers, but it turned a profit in its most recent quarter, while also adding more than two million customers. So its strategy is beginning to pay off.
Read complete article here:
How T-Mobile's pricing is pushing AT&T and Verizon in a race to the bottom | PCWorld.