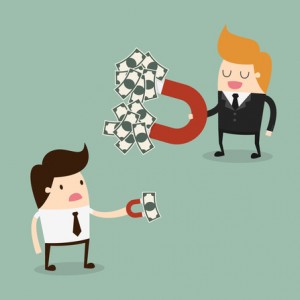 From throw-away products to bundles to universal pricing, magazine publishers are still all over the map
Magazine pricing strategy has certainly evolved quickly over the past year. In 2013, we still believed that universal pricing was the best way to handle print, website and tablet products. Today, we've evolved our own thinking and our new Best Practice is decoy pricing, which requires different prices for different products.
Interestingly, an article in PCWorld published just weeks before the iPad's debut in 2010 speculated that publishers would continue their traditional pricing models of $10 to $20 per year … and "I hope that's the model iPad magazines go with," added the writer. Of course you would. You've been getting thick, glossy, content-rich magazines for pennies since the beginning of time. Why would you want to pay more?
One of Don's biggest pet peeves is the decades-long policy that magazine publishers pursued – to maintain rate base – of pricing their publications dirt cheap. $9.99 was indeed a common price for 12 full issues of a consumer magazine.
Read complete article here: