Dynamic pricing is one of the most exciting topics in the pricing world right now, with digitalization providing many great opportunities for companies to be more responsive with their pricing. But despite its technological underpinnings, dynamic pricing requires strong human oversight directed by a clear strategy.

Dynamic pricing is certainly not new, having been pioneered by airlines in the '70s and now widely used by hotels, airlines, and car rental and tour operators. Taking cues from the travel industry, we're seeing more and more players outside travel moving towards dynamic pricing, such as entertainment providers and major online retailers like Amazon.

And it's not only being used in online environments. Traditional bricks and mortar companies are also revolutionizing how they monetize, finding new ways to tap into customers' willingness to pay.

Empowered by digital

This shift has been largely enabled by digitalization; data is becoming more richly available, processing power is increasing and new technologies like electronic price tags are emerging that make it much easier for companies to adjust prices quickly and effectively.

Dynamic pricing can be located within a broader move towards customization and personalization with the emergence of data – companies now have the power to learn more about their customers and differentiate customer segments by price sensitivity, linking this insight with key market variables, such as supply and demand, timing and perishability.

The potential of dynamic pricing is huge. Companies have newfound ways to maximize monetization, reduce waste and balance supply and demand. Dynamic prices allow businesses to respond more nimbly to market trends.

However, dynamic pricing is not embraced by all consumer groups nor is it appropriate to every situation. Dynamic pricing, when used blindly or in isolation – devoid of human oversight and a clear strategy – can at worst destroy reputation and erode consumer trust, while many will only choose to accept it begrudgingly.
Read complete article here:
The 8 do's and don'ts of dynamic pricing.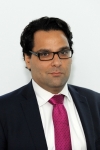 Global Head of Leisure, Travel, Transportation