Pricing News Daily is a digest of top pricing strategy in the news, strategy expert and technology leader's thought leadership, industry news and events, and resources for pricing professionals, business owners, creative professionals, and independent contractors.
This Edition is brought to you by:
Strategic Pricing Solutions, LLC (SPS) is a management consulting firm helping clients with pricing strategies, data analytics, and pricing processes. SPS was formed by Scott Francis in 2005 with a vision of enabling B2B clients to build sustainable strategic pricing capability to significantly improve their profitability. By providing flexibility in how we serve our customers, SPS consulting enables clients to build sustainable strategic pricing capability and continuous improvement in profitability through better pricing decisions.
Click a link below to learn more…
---
Are well-funded, industry-disrupting market entrants in the sharing economy engaging in unlawful predatory pricing? Some have raised concerns that popular ride sharing services and other similar startups have created a dangerous probability of a monopoly by implementing business models that are designed to gain market-share by initially operating at a loss. These companies have raised […]
Last week there was an article in the Wall Street Journal, So Long, Hamburger Helper: America's Venerable Food Brands Are Struggling which discussed the declining market shares of some of the largest packaged food companies.  It is not a surprise; the large CPG companies have been losing customers for the past few years on multiple […]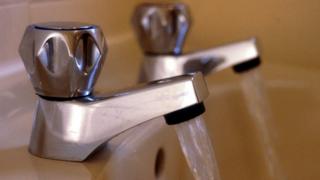 Home and business owners in the Isle of Man could see water and sewerage rates frozen for 2018-2019 following a review of Manx Utilities £538m debt. National Economic Research Associates (NERA) recommended the debt be restructured to "reduce the potential burden of charges on customers". It said the historic debt should be reduced in exchange […]
Before Whole Foods arrived in Amherst last month, most Western New Yorkers knew one big thing about the supermarket: Its nickname is "Whole Paycheck." So we wanted to find out, are Whole Foods' prices really that high? And how do they compare to our two biggest local grocery chains, Tops and Wegmans? Comparing prices is […]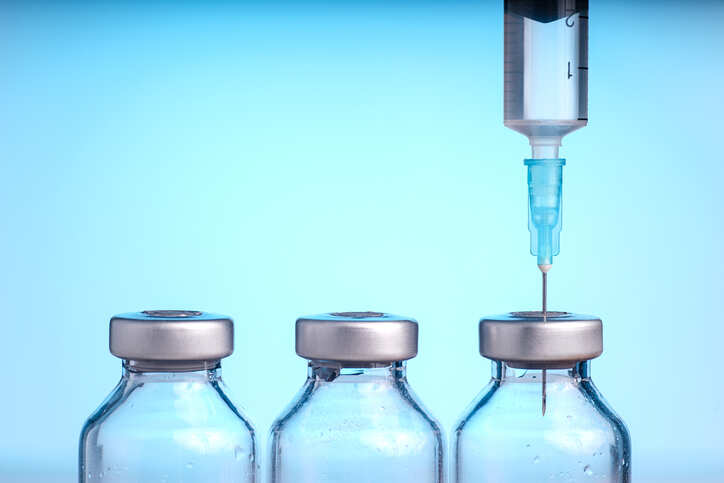 For Roche Avastin is one of its blockbuster drug raking in sales worth $7 billion annually, the drug maker has been making several attempts to stall biosimilar drug launches of its cancer drugs in a bid to ward off competition. Intas spokesperson said that the company has followed all due process in getting the approval […]
According to the International Cocoa Organization (ICCO), the industry has a global surplus of 371,000 tons of the agricultural commodity (DBA) this season. Ivory Coast alone is on track to produce a record 2 million tons of cocoa this year. According to Dr. Owusu Afriyie Akoto, Minister of Food and Agriculture, the decline in the price […]
You can see that 1700x is more efficient in terms of performance per dollar. But i7 comes really close. Nonetheless, Advanced Micro Devices can alter its pricing strategy to take the multithreading market. In the midrange, Core i5 8400 lags behind Ryzen 5 1600 in terms of absolute rendering performance. It performs better in Blender […]
SINGAPORE: Ride-hailing service Uber said it will temporarily suspend dynamic pricing amid the massive disruption to train service along the North-South Line (NSL) on Saturday (Oct 7). According to an Uber Singapore spokesperson, the company is working with the Land Transport Authority "to assist with the MRT service disruption between Ang Mo Kio and Marina […]
Tags: Dynamic Pricing, Predatory Pricing, Price Discrepancies, Price Discrimination,Price Setting, Price War, Pricing Backlash, Surge Pricing, taxi pricing, Uber
---

Summary: Price optimization enables companies to move beyond cost-plus pricing and determine the range of prices that could be charged for a variety of customers and products. Price optimization can increase current operating income by 1 to 4% of sales, which in many cases will translate into a 20 to 50% increase in operating income. The most sophisticated […]
Date: October 24-27, 2017
Location: Hilton San Diego Bayfront in San Diego, California
Hear from our President, Kevin Mitchell, give insight on the conferences we offer.  Please make plans to join us and well over 500 of your peers for the best event anywhere as we discuss Data, Change Management and the Profit Landscape. Don't miss out on the Early Bird Discount (Buy 2 Get 1 Free). It expires September 15th!
CONFERENCE HIGHLIGHTS
12 Certified Pricing Professional Workshops
4 Breakout Tracks
Over 40 Speakers
2 Full Conference Days
Over 100 Hours of Networking

Pricing transformation through digital disruption.
DIGITAL TRANSFORMATION AND E-COMMERCE | DIGITAL PRICING STRATEGIES FOR B2C | E-COMMERCE PRICING IN THE B2B CONTEXT | VALUE CREATION AND CHANNEL MANAGEMENT | DIGITAL SUBSCRIPTIONS AND PAYMENTS | REVENUE MANAGEMENT & COMMERCIAL EXCELLENCE
Understand how digitalisation and online services are changing the future of commerce
Develop superior pricing strategies in the highly competitive B2C space
Explore how digital transformation and ecommerce are interdependent in the B2B context
Value creation, communication, managing partners and channel conflict
Leverage margin enhancement in digital subscriptions and leveraging digital payment platforms
Identify revenue management and commercial strategies for pricing excellence
Learn about setting up ecommerce platforms, subscriptions, data analytics and applications for pricing excellence.