Pricing News Daily is a digest of top pricing strategy in the news, strategy expert and technology leader's thought leadership, industry news and events, and resources for pricing professionals, business owners, creative professionals, and independent contractors.
This Edition is brought to you by: 
SPOSEA B.V. drives increased profitability for SAP users by SIMPLIFYING SAP's Price Data Optimization, Management and Execution. We provide the SAP ecosystem with enterprise-wide Price Management that increases margins through optimized prices. Our family of products includes BrightPrice Optimizer, BrightPrice Manager, BrightPrice DealManager, and BrightPrice MarketDynamics. We provide out of the box solutions for effectively managing Pricing in SAP. SPOSEA is headquartered in Eindhoven, the Netherlands, and has offices in San Francisco, California and Walldorf, Germany.
Click a link below to learn more…
The Seattle-based company launched its Amazon Books experiment about two years ago and has since used the locations to experiment with in-store pricing and selection. At its dozen stores in cities such as New York, Chicago and San Jose, Calif., prices aren't marked. Instead, employees instruct shoppers to use their phones to scan a product […]
Tags: Amazon, books pricing, Discounting, Ebook, food pricing,Grocery Pricing, lowering prices, penetration pricing, Premium Pricing Strategy, price cuts, Price sensitivity, Price War,Retail, Whole Foods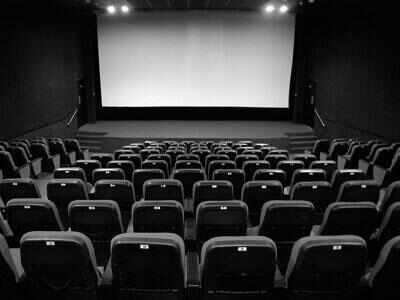 Cinema ticket pricing will be dynamic and it could be decreased or increased not exceeding the maximum threshold fixed by the Tamil Nadu Government,a top functionary of State film exhibtors association said today. Tamil Nadu Film Exhibitors Association president Abirami Ramanathan said, "we will not kill ourselves by immediately fixing the ticket rate uniformly at […]
Tags: Customer Segmentation, Dynamic Pricing, Price Discrepancies, Price Increases, Pricing Backlash, Pricing Model, Pricing Strategy, Pricing Technology, Ticket Pricing, Willingness to Pay
Los Angeles has the notable distinction of having the some of the world's worst traffic, but seemingly endless road congestion is hardly unique to the Southland. To address their own traffic problems, many cities around the world use "congestion pricing" to dissuade people from driving into crowded areas at peak times. By charging a toll […]
Tags: Congestion Pricing, Dynamic Pricing, Pricing Model, Traffic Congestion,useage based pricing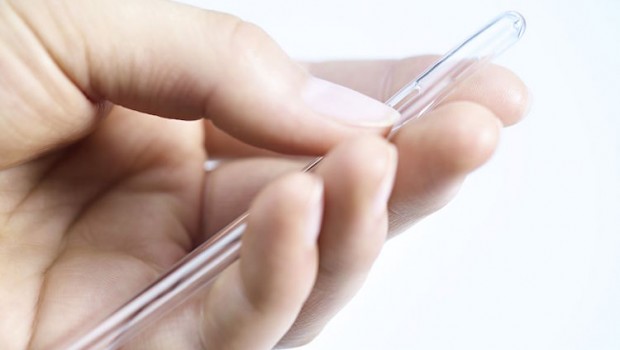 Heavily-weighted mining stocks racked up the strongest gains as copper prices hit a fresh three-year high after China's consumer price index jumped 1.6% in September from the year before, in line with expectations. Meanwhile, the producer price index was up 6.9% last month from a year ago, beating expectations Broadcaster ITV was on the front […]
Tags: commodity pricing, Price Increases, Pricing Power, Product Pricing Strategy
---

Dynamic pricing solution for Geo-Targeted Price Optimization The Right Price All Over the World DYNAMIC PRICING Our Dynamic pricing software combines real- time market analyses with intelligent price optimization techniques. The optimal pricing strategy will boost your traffic, sales and profits. EXIT INTENT TECHNOLOGY Our Exit Intent technology uses refined behavioral analysis techniques to trigger […]
During the webinar, SPA – a leading provider of analytics and training to distribution and manufacturing companies – will review challenges associated with contract management and introduce the SPA Contract Management Solution (CMS) which is designed to help companies overcome these challenges so that they can regain control and profitability in the toughest part of their business. CMS is a cloud-based, ERP-agnostic workflow tool that provides flexible, easy-to-use options for searching, summarizing, and modifying what is often a hornet's nest of data.
This webinar will be hosted on two different occasions for your convenience:
– Click here to attend on Wednesday, November 1st from 2:00 PM – 2:45 PM EDT
– Click here to attend on Thursday, November 2nd from 11:00 AM – 11:45 AM EDT
Date: October 24-27, 2017
Location: Hilton San Diego Bayfront in San Diego, California
Hear from our President, Kevin Mitchell, give insight on the conferences we offer.  Please make plans to join us and well over 500 of your peers for the best event anywhere as we discuss Data, Change Management and the Profit Landscape. Don't miss out on the Early Bird Discount (Buy 2 Get 1 Free). It expires September 15th!
CONFERENCE HIGHLIGHTS
12 Certified Pricing Professional Workshops
4 Breakout Tracks
Over 40 Speakers
2 Full Conference Days
Over 100 Hours of Networking

Pricing transformation through digital disruption.
DIGITAL TRANSFORMATION AND E-COMMERCE | DIGITAL PRICING STRATEGIES FOR B2C | E-COMMERCE PRICING IN THE B2B CONTEXT | VALUE CREATION AND CHANNEL MANAGEMENT | DIGITAL SUBSCRIPTIONS AND PAYMENTS | REVENUE MANAGEMENT & COMMERCIAL EXCELLENCE
Understand how digitalisation and online services are changing the future of commerce
Develop superior pricing strategies in the highly competitive B2C space
Explore how digital transformation and ecommerce are interdependent in the B2B context
Value creation, communication, managing partners and channel conflict
Leverage margin enhancement in digital subscriptions and leveraging digital payment platforms
Identify revenue management and commercial strategies for pricing excellence
Learn about setting up ecommerce platforms, subscriptions, data analytics and applications for pricing excellence.