Pricing News Daily is a digest of top pricing strategy in the news, strategy expert and technology leader's thought leadership, industry news and events, and resources for pricing professionals, business owners, creative professionals, and independent contractors.
This Edition is brought to you by: 
SPOSEA B.V. drives increased profitability for SAP users by SIMPLIFYING SAP's Price Data Optimization, Management and Execution. We provide the SAP ecosystem with enterprise-wide Price Management that increases margins through optimized prices. Our family of products includes BrightPrice Optimizer, BrightPrice Manager, BrightPrice DealManager, and BrightPrice MarketDynamics. We provide out of the box solutions for effectively managing Pricing in SAP. SPOSEA is headquartered in Eindhoven, the Netherlands, and has offices in San Francisco, California and Walldorf, Germany.
Click a link below to learn more…
---
Hotels in Dubai should seriously collaborate in establishing minimum price parametres across the sector while adapting flexible pricing strategies to continue providing consumers with freedom of choice, a panel of hoteliers revealed during a discussion on "War Games – Fighting the Rate War" at the Hotelier Middle East Great GM Debate 2017. Moderating the panel […]
When I last mentioned Apple SSD prices, they maxed out at $2 per gigabyte. Apple's prices (per gigabyte) also tended to rise as capacity rose.   For example, under the pricing announced on June 5, 2017 at Apple's Worldwide Developers Conference, the first 192GB increment to the base configuration, costs $0.52 per gigabyte. The next […]
Price Optimization in Practice In reality, not every step is used in every situation. For example, Boston, Massachusetts-based Rue La La Inc. did not want us to change prices in the course of its 48-hour sales, so we skipped the learning step. And when we worked with Chicago, Illinois-based Groupon Inc., we realized that the […]
HMD launched the affordable flagship Nokia 8 in India priced very competitively at Rs 36,999. While this price directly puts it in competition against likes of OnePlus 5, Nokia 8 is a threat to many other flagships too in India with huge pricing advantage. We conducted a poll to understand what our readers think about […]
The world's worst pricing model is also one of the world's most popular. It is cost-plus. I'm talking about anything where the price is based on a mark-up applied to costs. Notice that this includes all professional service providers who charge hourly or daily rates! Cost-plus pricing has many apparent advantages. It is simple to use, […]
Challenges of language analysis Online vendors have long struggled to figure out why the exact same product offered on different websites has varying sales figures. Previous research focused on online consumers' reactions to product reviews and word-of-mouth recommendations. But product descriptions haven't received as much attention because studying the effects of language on consumer habits […]
Q: Why did you pick Houston as one of the first locations to launch AutoNation USA? A: Houston was a great market to come to, especially for used cars. The customers' profile, typically on credit, (show) that they're often looking to buy a 1-, 2- or 3-year-old car. The volume, the gas prices in this […]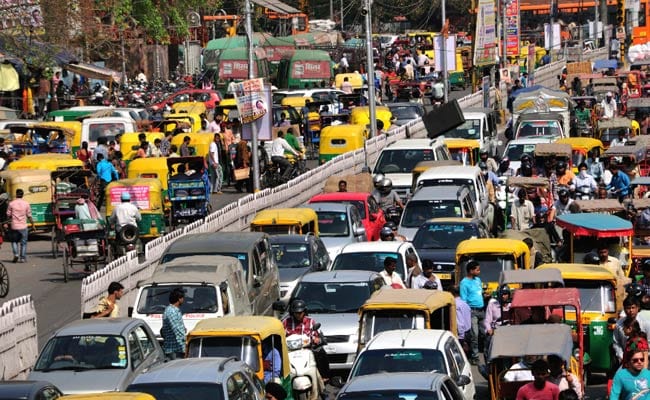 "Dynamic pricing mechanisms such as peak and off-peak fees and exponential increase per hour of use would be used to moderate parking demand. "The civic agencies will consult RWAs (residents welfare associations) before deciding the parking charges and mode of management of parking in residential areas including outsourcing of the collection of parking fees," it […]
Tags: demand based pricing, Dynamic Pricing, Parking Space Pricing, Price Changes, Pricing Technology
---

Dynamic pricing solution for Geo-Targeted Price Optimization The Right Price All Over the World DYNAMIC PRICING Our Dynamic pricing software combines real- time market analyses with intelligent price optimization techniques. The optimal pricing strategy will boost your traffic, sales and profits. EXIT INTENT TECHNOLOGY Our Exit Intent technology uses refined behavioral analysis techniques to trigger […]
Date: October 24-27, 2017
Location: Hilton San Diego Bayfront in San Diego, California
Hear from our President, Kevin Mitchell, give insight on the conferences we offer.  Please make plans to join us and well over 500 of your peers for the best event anywhere as we discuss Data, Change Management and the Profit Landscape. Don't miss out on the Early Bird Discount (Buy 2 Get 1 Free). It expires September 15th!
CONFERENCE HIGHLIGHTS
12 Certified Pricing Professional Workshops
4 Breakout Tracks
Over 40 Speakers
2 Full Conference Days
Over 100 Hours of Networking

Pricing transformation through digital disruption.
DIGITAL TRANSFORMATION AND E-COMMERCE | DIGITAL PRICING STRATEGIES FOR B2C | E-COMMERCE PRICING IN THE B2B CONTEXT | VALUE CREATION AND CHANNEL MANAGEMENT | DIGITAL SUBSCRIPTIONS AND PAYMENTS | REVENUE MANAGEMENT & COMMERCIAL EXCELLENCE
Understand how digitalisation and online services are changing the future of commerce
Develop superior pricing strategies in the highly competitive B2C space
Explore how digital transformation and ecommerce are interdependent in the B2B context
Value creation, communication, managing partners and channel conflict
Leverage margin enhancement in digital subscriptions and leveraging digital payment platforms
Identify revenue management and commercial strategies for pricing excellence
Learn about setting up ecommerce platforms, subscriptions, data analytics and applications for pricing excellence.