Pricing News Daily is a digest of top pricing strategy in the news, strategy expert and technology leader's thought leadership, industry news and events, and resources for pricing professionals, business owners, creative professionals, and independent contractors.
This Edition is brought to you by:
Founded by Dr. Stephan Liozu, Value Innoruption Advisors provides training and consulting resources for organizations interested in embedding value-based methodologies in their go-to-market strategies related to innovation, marketing, pricing, and sales. Value Innoruption Advisors offers two popular value and pricing management certification programs – Customer Value Modelers™ (CVM™) and Change Agent in Pricing™ (CAP™).
Click a link below to learn more…
---
Canisius joins more than 30 private colleges and universities across the country that have rolled back tuition rates over the past 20 years, and eight other colleges that last month announced they will do tuition resets next year, said Lucie Lapovsky, an economist who studies higher education finance. Canisius closely studied a tuition reset by […]
The Atlanta Falcons have established a new concessions pricing strategy for the coming season, and they will have the lowest prices in the NFL.  They are lowering most prices in an effort to be more fan friendly. I am not a scrooge, but I think it is a bad decision. At best, they will make […]
Asean master tourism trainer Y.S Chan, who conducts training for taxi drivers and also writes regularly on tourism, training, transportation and taxi issues, summed it up perfectly saying, "Every new taxi app rolled out has been touted as state of the art, and there is no doubt technology keeps getting better. "But the reality remains […]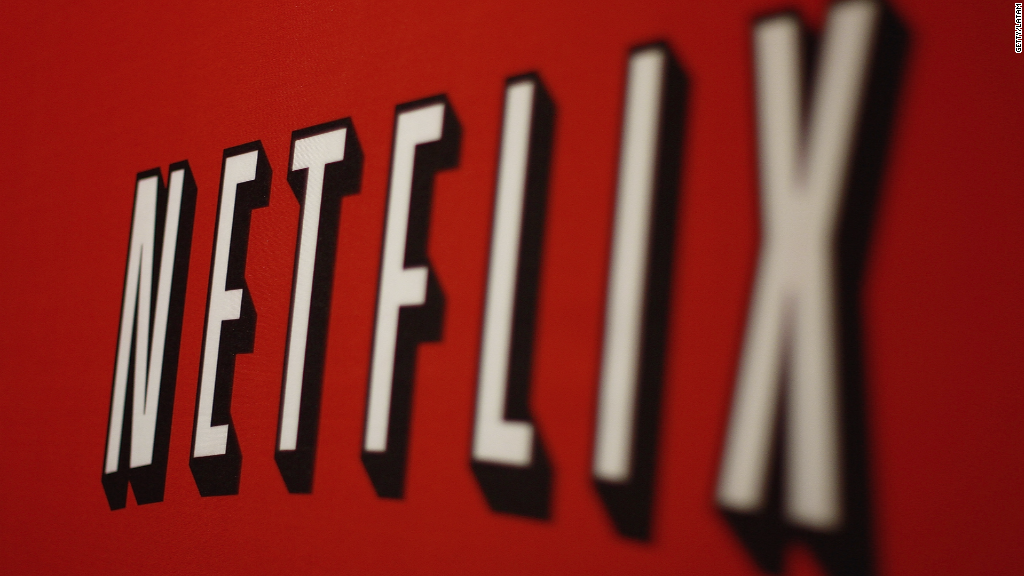 The company is raising the prices on its standard and premium streaming subscription services. The standard service, which allows customers to stream shows and movies in HD on up to two screens at once, is now priced at $10.99 monthly, up from $9.99. The premium service, which provides viewing on up to four screens (plus […]
"From time to time, Netflix plans and pricing are adjusted as we add more exclusive TV shows and movies, introduce new product features and improve the overall Netflix experience to help members find something great to watch even faster," Netflix said. The world's largest subscription video streaming service last announced a price increase in October […]
The ongoing battles in retail, especially as it pertains to pricing, may be taking a larger toll on Walmart's (WMT – Get Report) model than previously thought. Analysts with Wolfe Research, who recently completed trips to Walmarts and Krogers (KR – Get Report) in Houston and Atlanta, discovered that Kroger's prices were lower in both markets. […]
With competition coming from a few angles, traditional gyms are facing challenges that can only be overcome through a change in approach. "Traditional gym operators are disadvantaged relative to some boutiques due to their high fixed investments in real estate and equipment," Fitch Ratings analysts wrote in a Tuesday note. "Traditional facilities also face pressure […]
But talk to the industry about the challenges it sees ahead, and it's clear that as popular and profitable as Broadway has become, its blockbuster mentality has also given rise to, or exacerbated, some of its biggest problems. The ongoing increase in ticket prices has long been a concern for Broadway, and while the advent […]
Of course, market forces dictate this. We see it most keenly on Broadway, where dynamic pricing is king and popular shows regularly earn more at the box office than their own potential grosses. This is because so many tickets are sold at premiums way above the 'regular' top prices. These have reached $748 for the […]
Tags: Behavioral Psychology, Dynamic Pricing, Price Changes, Price Increases, Pricing Backlash, Pricing Model, Pricing Psychology, Pricing Strategy, Ticket Pricing, Willingness to Pay
---

Summary: Now is the time to answer that "value" question so well and so completely that your organization thrives. The biggest winners in the 21st century will have value-based strategies, value-based innovation, value-based marketing, and value-based pricing. There has never been a more exciting and lucrative time to pay attention to value and turn a […]
Date: October 24-27, 2017
Location: Hilton San Diego Bayfront in San Diego, California
Hear from our President, Kevin Mitchell, give insight on the conferences we offer.  Please make plans to join us and well over 500 of your peers for the best event anywhere as we discuss Data, Change Management and the Profit Landscape. Don't miss out on the Early Bird Discount (Buy 2 Get 1 Free). It expires September 15th!
CONFERENCE HIGHLIGHTS
12 Certified Pricing Professional Workshops
4 Breakout Tracks
Over 40 Speakers
2 Full Conference Days
Over 100 Hours of Networking

Pricing transformation through digital disruption.
DIGITAL TRANSFORMATION AND E-COMMERCE | DIGITAL PRICING STRATEGIES FOR B2C | E-COMMERCE PRICING IN THE B2B CONTEXT | VALUE CREATION AND CHANNEL MANAGEMENT | DIGITAL SUBSCRIPTIONS AND PAYMENTS | REVENUE MANAGEMENT & COMMERCIAL EXCELLENCE
Understand how digitalisation and online services are changing the future of commerce
Develop superior pricing strategies in the highly competitive B2C space
Explore how digital transformation and ecommerce are interdependent in the B2B context
Value creation, communication, managing partners and channel conflict
Leverage margin enhancement in digital subscriptions and leveraging digital payment platforms
Identify revenue management and commercial strategies for pricing excellence
Learn about setting up ecommerce platforms, subscriptions, data analytics and applications for pricing excellence.