Pricing News Daily is a digest of top pricing strategy in the news, strategy expert and technology leader's thought leadership, industry news and events, and resources for pricing professionals, business owners, creative professionals, and independent contractors.
This Edition is brought to you by: 
SPOSEA B.V. drives increased profitability for SAP users by SIMPLIFYING SAP's Price Data Optimization, Management and Execution. We provide the SAP ecosystem with enterprise-wide Price Management that increases margins through optimized prices. Our family of products includes BrightPrice Optimizer, BrightPrice Manager, BrightPrice DealManager, and BrightPrice MarketDynamics. We provide out of the box solutions for effectively managing Pricing in SAP. SPOSEA is headquartered in Eindhoven, the Netherlands, and has offices in San Francisco, California and Walldorf, Germany.
Click a link below to learn more…
---
The blog Ultima Llamada spotted the slide in the presentation that showed that IAG was working towards a "progressive introduction of dynamic pricing from 2018." This means that instead of a standard award chart where travelers book a 25,000 mile domestic fare, for example, members of British Airways' Executive Club would see award tickets priced as […]
In some ways, that Experience Points model is an improvement over a program in which a minimum spend is additionally required to earn status. Earning top-tier status at American Airlines, by contrast, could require 100 short hop round-trip flights — assuming 1,000 miles for each journey — but also would would need $12,000 in spend. […]
Almost every CPA I mentor tangles themselves in a web of confusion and wrestles with the same beast. The confusing nail biting beast that I am referring to is pricing. It really pains me to see fellow practitioners struggle with pricing and not setting, or getting, the fees that they deserve. And realistically, when approached […]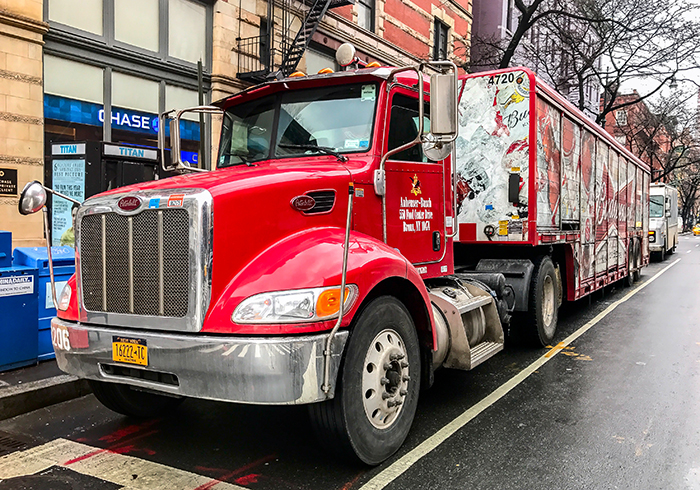 Other investors in the "Uber for Trucking" company include Amazon founder Jeff Bezos, and Marc Benioff, founder and CEO of Salesforce, as well as Greylock Partners. The Seattle-based company, founded by CEO Daniel Lewis and chief technology officer Grant Goodale, has raised more than $80 million to date in three rounds of investment. Convoy began […]
Jay-Z has been playing shows on his latest tour for less than a week, and it's already the highest-grossing tour of his solo career. How so? The ticket prices, for one thing. Sales on the rapper's tour for 4:44—a hotly anticipated album that dropped earlier this year with its own round of unusual business moves—are […]
For Kroger, that fear has become more obvious by the day. In August, Amazon bought Whole Foods for $13.7 billion and instantly cut prices at the upscale grocer. CNBC has also been reporting on Amazon's potential efforts to crack the pharmacy market, another reason for Kroger to be concerned. Kroger gets about 9 percent of […]
By a 1970s standard, the NFL is widely accessible given that local market NFL games are available over broadcast TV, subject to the NFL's attendance blackout rules (which have been loosened in recent years). By a 21st century standard of accessibility, the league gets a C-minus. Out-of-market games can be accessed via satellite on DirecTV's […]
---

Dynamic pricing solution for Geo-Targeted Price Optimization The Right Price All Over the World DYNAMIC PRICING Our Dynamic pricing software combines real- time market analyses with intelligent price optimization techniques. The optimal pricing strategy will boost your traffic, sales and profits. EXIT INTENT TECHNOLOGY Our Exit Intent technology uses refined behavioral analysis techniques to trigger […]

Pricing transformation through digital disruption.
DIGITAL TRANSFORMATION AND E-COMMERCE | DIGITAL PRICING STRATEGIES FOR B2C | E-COMMERCE PRICING IN THE B2B CONTEXT | VALUE CREATION AND CHANNEL MANAGEMENT | DIGITAL SUBSCRIPTIONS AND PAYMENTS | REVENUE MANAGEMENT & COMMERCIAL EXCELLENCE
Understand how digitalisation and online services are changing the future of commerce
Develop superior pricing strategies in the highly competitive B2C space
Explore how digital transformation and ecommerce are interdependent in the B2B context
Value creation, communication, managing partners and channel conflict
Leverage margin enhancement in digital subscriptions and leveraging digital payment platforms
Identify revenue management and commercial strategies for pricing excellence
Learn about setting up ecommerce platforms, subscriptions, data analytics and applications for pricing excellence.