Pricing News Daily is a digest of top pricing strategy in the news, strategy expert and technology leader's thought leadership, industry news and events, and resources for pricing professionals, business owners, creative professionals, and independent contractors.
This Edition is brought to you by: 
Currently, PPS produces three major annual pricing conferences in Europe and North America. Each conference also houses a technology hall where sponsors display the latest in Pricing Solutions software. PPS also offers more than two dozen, full-day training workshops every year, taught by leaders in the pricing community. These workshops serve as the foundation for PPS's Certified Pricing Professional (CPP) designation, our state of the art pricing certification program. Candidates may be certified after mastering a multi-stage curriculum followed by rigorous testing. Successful CPPs have acquired the core knowledge which not only places them in the top rungs of the pricing field, but also gives them the tools to enhance substantially their own careers.
Click a link below to learn more…
---
In addition to applications, UnionTech has also announced its strategy to grow the commercial use of stereolithography. With its PILOT commercial series of industrial grade stereolithography equipment, priced at under 100,000 Euros, UnionTech says it is targeting the "commercial user who is currently priced out of access to one of the most widely used and […]
Consumers Do Reduce Consumption When the Price Goes Up The first result in the paper validates our basic Econ 1 models. During the event windows, the customers in the treated group consumed on average 12 percent less than the customers in the control group. So, higher prices imply less consumption. Check. It's also interesting to […]
BIRMINGHAM, AL – Can a new pricing strategy help Walmart differentiate itself from one of its biggest competitors? According to The Wall Street Journal, the retailer's new move to raise online prices is effectively showing key differences between Walmart and e-commerce mega company Amazon. Avery Sheffield, Global Portfolio Manager, Brandywine Walmart's new strategy entails a […]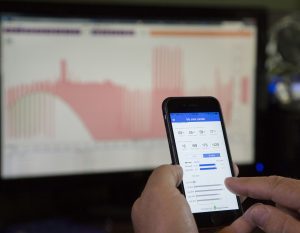 In sum, the vast majority of ComEd customers would have financially benefitted in 2016 from participating in the Hourly Pricing program. Again, they would have saved while using electricity exactly as they have been. Programs like Hourly Pricing are designed to reward people who use energy when market prices are cheapest, typically when electricity demand […]
Ellison said the chain is trying to operate as a more "modern company" in a vastly changing landscape — and, in many cases, it's playing catch-up. Ellison acknowledged to analysts on a call Friday that J.C. Penney was behind in chasing the active and casual clothing trend, and is using analytics to understand shoppers' behavior. […]
The truth is there are three dynamics that are important – location, condition and price. Of the three, price is the ultimate trump card. Almost all buyers determine their price bracket first, before shopping for the best value within that bracket. The value of a home is certainly influenced by its location. Build identical homes […]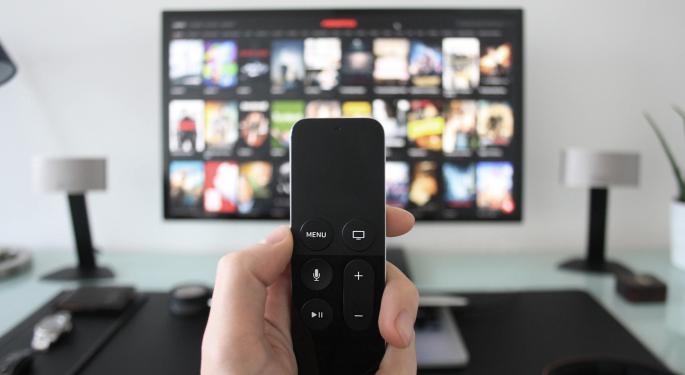 Disney's streaming platform will cost "significantly less" than Netflix, but probably won't be as low as the CBS Corporation All Access platform, Ryvicker said in a note. The initial pricing strategy is intended to convert Disney's "gigantic customer base" into subscribers, the analyst said. Over time, the price will be moved higher as Disney adds […]
Summary: Tho ugh this will mean that passengers wouldn't have to shell out more for a cab ride but the rise in demand could mean less availability of cabs. We welcome the odd even initiative and needless to say, have suspended peak pricing in Delhi," said Ola in a statement. We have voluntarily rolled out […]
Tags: Dynamic Pricing, Predatory Pricing, Price Discrepancies, Price Discrimination,Price Setting, Price War, Pricing Backlash, Surge Pricing, taxi pricing, Taxify, Uber
---
Why Become A Professional Pricing Society (PPS) Member? Your PPS membership will allow you to connect to a global pricing network of your peers who have the same career focus. Start your membership today to gain a competitive advantage and pricing power through PPS' conferences, online training and access to top pricing executives. Increase your value by developing new knowledge, skills and solutions from leading experts in the pricing community. Your PPS membership will put you on the fast-track to obtaining your Certified Pricing Professional (CPP) designation.

Pricing transformation through digital disruption.
DIGITAL TRANSFORMATION AND E-COMMERCE | DIGITAL PRICING STRATEGIES FOR B2C | E-COMMERCE PRICING IN THE B2B CONTEXT | VALUE CREATION AND CHANNEL MANAGEMENT | DIGITAL SUBSCRIPTIONS AND PAYMENTS | REVENUE MANAGEMENT & COMMERCIAL EXCELLENCE
Understand how digitalisation and online services are changing the future of commerce
Develop superior pricing strategies in the highly competitive B2C space
Explore how digital transformation and ecommerce are interdependent in the B2B context
Value creation, communication, managing partners and channel conflict
Leverage margin enhancement in digital subscriptions and leveraging digital payment platforms
Identify revenue management and commercial strategies for pricing excellence
Learn about setting up ecommerce platforms, subscriptions, data analytics and applications for pricing excellence.