Pricing News Daily is a digest of top pricing strategy in the news, strategy expert and technology leader's thought leadership, industry news and events, and resources for pricing professionals, business owners, creative professionals, and independent contractors.
This Edition is brought to you by:
Strategic Pricing Solutions, LLC (SPS) is a management consulting firm helping clients with pricing strategies, data analytics, and pricing processes. SPS was formed by Scott Francis in 2005 with a vision of enabling B2B clients to build sustainable strategic pricing capability to significantly improve their profitability. By providing flexibility in how we serve our customers, SPS consulting enables clients to build sustainable strategic pricing capability and continuous improvement in profitability through better pricing decisions.
Click a link below to learn more…
---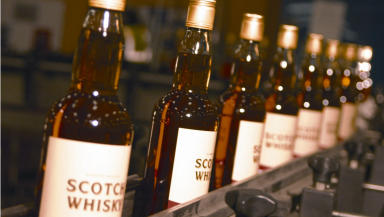 The UK's highest court is to rule on a legal challenge over plans to use minimum pricing for alcohol to improve public health in Scotland. The Scottish Government has faced a years-long battle to introduce the legislation, which would create a minimum unit price for alcohol of at least 50p. The Supreme Court's seven justices […]
Would it make more sense to set rates based on volume? Should they differentiate their pricing, levying different rates based on commodity and density? The traditional dollar-per-kilo formula looks ever more obsolete. The need to look at volume for pricing is set to rise exponentially, given the rapid growth in e-commerce. David Shepherd, commercial director […]
Deciding how to best price a product or service is one of the most fundamental, and for many small business owners, most difficult decisions they must make. A price is the monetary value the marketplace assigns to a product or service. It represents what a willing buyer and a willing seller agree is fair. Thus, […]
Flight tickets, like event tickets, are perishable goods, meaning one has a finite window to sell the complete inventory. In that regard, concert tickets are just the same as flight tickets. "Typically we'll have a target for hitting the capacity levels of our flights. The theaters and venues should also be looking at it the […]
How much do you want pay, and how do you want to pay it, to get where you want to go? TransLink's Mobility Pricing Independent Commission wants to hear your views in the next few weeks, from Nov. 6 to 26. The group that's trying to figure out a road-pricing strategy for Metro Vancouver is […]
Going from setting rates once a year through a handful of seasons to having rates that change daily has major implications for all levels of the vacation rental organization. Whether using some sort of rules-based system from the property management software (PMS) that changes prices based on occupancy or number of days out or using a sophisticated, third-party revenue management system that changes prices […]
The hottest ticket in town may be "Dr. Seuss's How the Grinch Stole Christmas," where the best seats will set you back $75. Wait, no. It's $95. Nope, $90. What gives? Children's Theatre Company uses dynamic pricing, which springs from the law of supply and demand. The strategy began with the airline industry, where consumers […]
ABSTRACT A dynamic pricing scheme, also known as real-time pricing (RTP), can be more efficient and technically beneficial than the other price-based schemes (such as flat-rate or time-of-use pricing) for enabling demand response (DR) actions. Over the past few years, the advantages of RTP-based schemes have been extensively discussed for DR purposes in electricity markets; […]
Tags: commodity pricing, Dynamic Pricing, energy pricing, Price Pressures, Pricing Backlash, Pricing Policies

Summary: Price optimization enables companies to move beyond cost-plus pricing and determine the range of prices that could be charged for a variety of customers and products. Price optimization can increase current operating income by 1 to 4% of sales, which in many cases will translate into a 20 to 50% increase in operating income. The most sophisticated […]

Pricing transformation through digital disruption.
DIGITAL TRANSFORMATION AND E-COMMERCE | DIGITAL PRICING STRATEGIES FOR B2C | E-COMMERCE PRICING IN THE B2B CONTEXT | VALUE CREATION AND CHANNEL MANAGEMENT | DIGITAL SUBSCRIPTIONS AND PAYMENTS | REVENUE MANAGEMENT & COMMERCIAL EXCELLENCE
Understand how digitalisation and online services are changing the future of commerce
Develop superior pricing strategies in the highly competitive B2C space
Explore how digital transformation and ecommerce are interdependent in the B2B context
Value creation, communication, managing partners and channel conflict
Leverage margin enhancement in digital subscriptions and leveraging digital payment platforms
Identify revenue management and commercial strategies for pricing excellence
Learn about setting up ecommerce platforms, subscriptions, data analytics and applications for pricing excellence.