Pricing News Daily is a digest of top pricing strategy in the news, strategy expert and technology leader's thought leadership, industry news and events, and resources for pricing professionals, business owners, creative professionals, and independent contractors.
This Edition is brought to you by: 
SPOSEA B.V. drives increased profitability for SAP users by SIMPLIFYING SAP's Price Data Optimization, Management and Execution. We provide the SAP ecosystem with enterprise-wide Price Management that increases margins through optimized prices. Our family of products includes BrightPrice Optimizer, BrightPrice Manager, BrightPrice DealManager, and BrightPrice MarketDynamics. We provide out of the box solutions for effectively managing Pricing in SAP. SPOSEA is headquartered in Eindhoven, the Netherlands, and has offices in San Francisco, California and Walldorf, Germany.
Click a link below to learn more…
---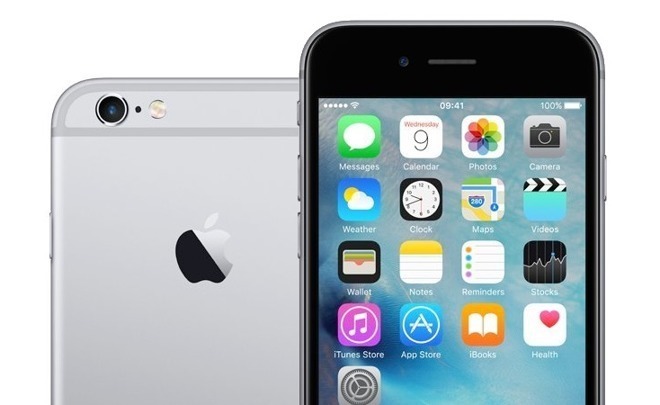 Hagens Berman, the consumer rights law firm that successfully obtained a $450 million settlement from Apple over e-book price fixing, once again has the tech giant in its sights, and on Friday filed a class-action lawsuit over the iPhone throttling debacle. In a suit filed with the U.S. District Court for the Northern District of […]
The Payment Services Directive 2 changes will be important, and I have a feeling many travel companies are still undecided on their medium and long-term strategy and will watch the competition closely in a bid to give themselves the best chance to make the right strategic pricing move. Barclays' travel customers in the luxury, adventure […]
Now with BlueMountain Capital Management, his latest piece is typically great. In it, Mr. Mauboussin details yet another way the human brain is uniquely ill-suited to investing, specifically how poorly we make comparisons between potential investments. The paper first recounts a pricing strategy used by The Economist magazine where an online subscription was $59, a […]
Several state-owned universities want to modify how they price tuition next year, including Indiana University of Pennsylvania, which seeks to bill out-of-state students per-credit, rather than by flat rate, and reduce charges at branch campuses. A State System of Higher Education board of governors committee discussed the proposals Monday. It then agreed to forward most […]
New Delhi, Jan 6: The government on Saturday said that capping of air fares could "raise prices for the 98-99 per cent of the passengers". The Ministry of Civil Aviation, in a statement, defended the domestic airline industry against the observations made by the Parliamentary Standing Committee on Transport which pointed to airline staff's misbehaviour […]
Bitcoin could be an even bigger bubble than tulip mania, the first recorded economic bubble, economist and author Jim Rickards has warned. Speaking to Business Insider, he said: "Personally, I'm very sceptical of bitcoin, I know where the price action is. It's you know, going up about 10 percent a day at this point. "Although […]
Global crude markets carried their end-of-year momentum into 2018, but will have trouble taking prices higher in the coming weeks barring a major geopolitical event, analysts say. Leading international and North American benchmark prices hit their highest levels in nearly two years near the end of last week, before a profit-taking selloff on Friday. Analysts […]
HMD Global's pricing strategy for its mid-range and budget smartphones in India has baffled everyone. The Nokia 6 was launched in India in early-2017 and was heavily panned for its excessive pricing. However, it appears that HMD Global has learned its lesson and will be willing to rectify such costly errors with its new budget […]
Tags: Mobile Phone Pricing, Price Changes, Price Pressures, Pricing Model, Pricing Strategy, Retail
Featured Jobs
We will be launching a Pricing Niche Job Board soon, stay tuned!
Title: Manager, Pricing & Analytics
Company: Tiffany & Co.  
Location: New York City, NY, US
Seniority: Mid-Senior level
Title: Manager, Global Pricing Strategy & Analytics
Company: The Estée Lauder Companies Inc. 
Location: New York City, NY, US
Seniority: n/a
Date: April 16-18, 2018
Location: TBD in London, England
The advent of disruptive technology, growth of e-commerce and increasing competition from global markets are just a few of the reasons why leading companies are spending time and money to develop a pricing strategy that works.
Many pricing leaders are wondering what direction to take their pricing strategy in and want to benchmark with other organisations to decide what is the most profitable option. But KPIs and pricing models are almost always confidential, and the majority of organisations are unwilling to disclose the facts and figures that the industry needs. The industry has a dilemma where practitioners want to have insights on new developments in strategies, but they are usually subject to commercial secret.
Given this situation, IQPC will be launching a limited-access, confidential mentoring panel as part of our European Pricing and Commercial Excellence Summit to enable our clients to obtain first-hand tips from our mentors to assist them in creating the most profitable pricing strategy.
Date: May 1-4, 2018
Location: Loews Chicago O'Hare Rosemont Hotel in Chicago, IL
We are excited to announce we'll be in Chicago, IL for our 29th Annual Spring Pricing Workshops & Conference May 1-4, 2018!
You can register now and take advantage of our Early Bird Offer (Buy 2 Get 1 Free, expires March 23rd).

Dynamic pricing solution for Geo-Targeted Price Optimization The Right Price All Over the World DYNAMIC PRICING Our Dynamic pricing software combines real- time market analyses with intelligent price optimization techniques. The optimal pricing strategy will boost your traffic, sales and profits. EXIT INTENT TECHNOLOGY Our Exit Intent technology uses refined behavioral analysis techniques to trigger […]
---
"Never, ever suggest they don't have to pay you. What they pay for, they'll value. What they get for free, they'll take for granted, and then demand as a right. Hold them up for all the market will bear."
– Lois McMaster Bujold
This blog series provides a forum for pricing professionals to share their insights and experience. Our guest bloggers share their knowledge about specific product or industry challenges, geographic complexities, strategies, tactics, and technologies.
Check out some recent additions…
This blog category offers a collection of top pricing related conversations on LinkedIn or in the comments section of pricing related blogs and articles.
Check out some recent favorites…
Join 1,000's of your peers in the our LinkedIn discussion group. The group offers a place to share the latest pricing strategy and technology, news, events, resources, thought leadership, and discuss the latest pricing related successes and failures in the news.
Explore our archives of valuable pricing resources including: