Pricing News Daily is a digest of top pricing strategy in the news, strategy expert and technology leader's thought leadership, industry news and events, and resources for pricing professionals, business owners, creative professionals, and independent contractors.
This Edition is brought to you by:
Strategic Pricing Solutions, LLC (SPS) is a management consulting firm helping clients with pricing strategies, data analytics, and pricing processes. SPS was formed by Scott Francis in 2005 with a vision of enabling B2B clients to build sustainable strategic pricing capability to significantly improve their profitability. By providing flexibility in how we serve our customers, SPS consulting enables clients to build sustainable strategic pricing capability and continuous improvement in profitability through better pricing decisions.
Click a link below to learn more…
Surge pricing likely Whether or not drivers do well, customers likely will be shelling out big bucks. Surge pricing generally kicks in when demand rises and drivers are in short supply, like when the big game lets out. "We expect fares will be the highest directly following the game because people will be leaving celebrations […]
The harvesters, processors and sellers of North American lobster are living in strange times indeed. Though the US and Canada, in 2017, saw their first decline in combined landings in nine years and global demand is continuing to surge, prices have managed to move forward by just a few inches. The price of whole live […]
The head of the Federal Antimonopoly Service (FAS) of Russia questions the fact that the pricing of flight tickets depends on automated systems "We have definitely established that it is not automated" A careful look of the Antimonopoly Service turned to the airlines. The head of the FAS Russia, Igor Artemyev, at the "government hour" […]
More reasons why online mass merchandisers are category killersOne of the great pleasures for book lovers of all ages is the opportunity to settle into a comfortable armchair amid the stacks of an expertly curated bookstore and peruse the pages of possible purchases. It's an old story already that those opportunities are disappearing as online […]
Yannis Natsis, Policy Manager at the European Public Health Alliance (EPHA), hailed the adhesion of Slovenia and Croatia in the group as a promising development. "With Beneluxa, the Valletta Declaration Group etc governments are simply getting organised. It is their response to the 'divide and rule' strategy pharmaceutical companies have been pursuing for years and […]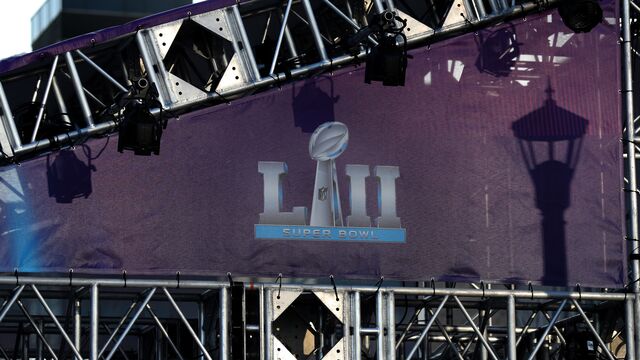 In years past, getting a good price on Super Bowl tickets wasn't rocket science. Fans just had to wait until a day or two before kickoff, and prices inevitably dropped. Their patience was rewarded: tickets often cost thousands less than they had earlier in the week. That strategy no longer pays. As a result of […]
Celanese Corporation (CE – Free Report) is raising the list and off-list selling prices of acetyl intermediates products — Ethyl Acetate, MIBK and MIBC. The price hike is effective from Feb 1 or as contracts permit, and is incremental to any prior hikes announced by the company. In USA & Canada and Mexico & South […]
Keith Schoonmaker, director of industrial equities research at Morningstar, said he wasn't surprised at the higher capex forecast since meeting surging online demand doesn't come for free. In an email to Barron's he said: "Even though UPS has tremendous capabilities, it didn't have idle sorting facilities waiting for fantastic growth, and must expand to capture […]
Featured Jobs
We will be launching a Pricing Niche Job Board soon, Pricing Careers is a unique pricing industry resource where exceptional pricing professionals separate themselves from the crowd and recruiters find the pricing skills/experience they need – stay tuned! 
Title: Manager, Pricing & Analytics
Company: Tiffany & Co.
Location: New York City, NY, US
Seniority: Mid-Senior level
Title: Senior Pricing Analyst
Company: ROCKWOOL North America 
Location: Chicago, IL, US
Seniority: Mid-Senior level
Date: April 16-18, 2018
Location: TBD in London, England
The advent of disruptive technology, growth of e-commerce and increasing competition from global markets are just a few of the reasons why leading companies are spending time and money to develop a pricing strategy that works.
Many pricing leaders are wondering what direction to take their pricing strategy in and want to benchmark with other organisations to decide what is the most profitable option. But KPIs and pricing models are almost always confidential, and the majority of organisations are unwilling to disclose the facts and figures that the industry needs. The industry has a dilemma where practitioners want to have insights on new developments in strategies, but they are usually subject to commercial secret.
Given this situation, IQPC will be launching a limited-access, confidential mentoring panel as part of our European Pricing and Commercial Excellence Summit to enable our clients to obtain first-hand tips from our mentors to assist them in creating the most profitable pricing strategy.
Date: May 1-4, 2018
Location: Loews Chicago O'Hare Rosemont Hotel in Chicago, IL
We are excited to announce we'll be in Chicago, IL for our 29th Annual Spring Pricing Workshops & Conference May 1-4, 2018!
You can register now and take advantage of our Early Bird Offer (Buy 2 Get 1 Free, expires March 23rd).

Summary: Price optimization enables companies to move beyond cost-plus pricing and determine the range of prices that could be charged for a variety of customers and products. Price optimization can increase current operating income by 1 to 4% of sales, which in many cases will translate into a 20 to 50% increase in operating income. The most sophisticated […]
"People want economy and they will pay any price to get it."
     – Lee Iacocca
This blog series provides a forum for pricing professionals to share their insights and experience. Our guest bloggers share their knowledge about specific product or industry challenges, geographic complexities, strategies, tactics, and technologies.
Check out some recent additions…
This blog category offers a collection of top pricing related conversations on LinkedIn or in the comments section of pricing related blogs and articles.
Check out some recent favorites…
Join 1,000's of your peers in the our LinkedIn discussion group. The group offers a place to share the latest pricing strategy and technology, news, events, resources, thought leadership, and discuss the latest pricing related successes and failures in the news.
Explore our archives of valuable pricing resources including: