Pricing News Daily is a digest of top pricing strategy in the news, strategy expert and technology leader's thought leadership, industry news and events, and resources for pricing professionals.

This Edition is brought to you by:
Founded by Dr. Stephan Liozu, Value Innoruption Advisors provides training and consulting resources for organizations interested in embedding value-based methodologies in their go-to-market strategies related to innovation, marketing, pricing, and sales. Value Innoruption Advisors offers two popular value and pricing management certification programs – Customer Value Modelers™ (CVM™) and Change Agent in Pricing™ (CAP™).

Click a link below to learn more…
Headlines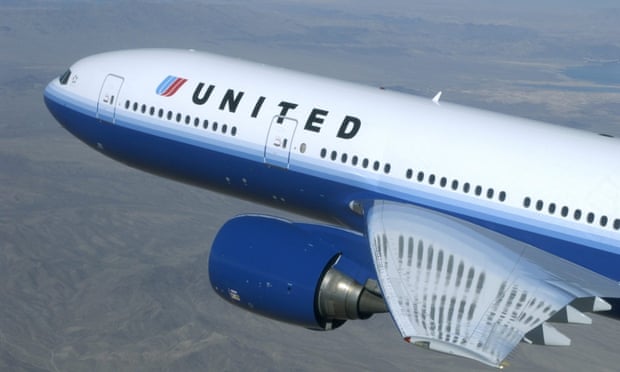 Customers told their bookings have been cancelled after exchange rate error led to first and business class tickets cut to fraction of usual cost United Airlines has cancelled the reservations of thousands of customers who took advantage of a pricing glitch to save thousands of pounds on first class tickets. The glitch, first spotted […]
Lots of entrepreneurs struggle with pricing. How much to charge? It's clear that the right price can make all the difference – too low and you miss out on profit; too high and you miss out on sales. Don't ask, can't tell Asking people what they'd pay for and how much rarely works. For one […]
New Delhi, Feb 16: The latest report of PwC highlights that e-commerce companies have incurred combined losses of around Rs. 1,000 crore due to heavy discounting strategy and this model is not feasible in the long run. "Offering lower prices will not be viable in the long term. Despite luring in customers in the initial […]
In a competitive environment it's hard enough attracting customers to do business with you, so how do you raise your prices and retain their loyalty? Do a search online on asking for a pay rise and you'll have thousands of articles at your fingertips for employees to outline why they deserve one and how to […]
When: March 11, 2015 2:00 PM Eastern
Register to attend our webcast where Brandon Liebhard, Vice President at Hodell-Natco Industries, will share their journey to pricing excellence and how they are leveraging science-based strategic pricing tools to stop margin erosion by identifying price-sensitive products and services. To implement a solution that enhanced profitability, developed pricing discipline, and […]
When: April 14-15, 2015
Where: Washington DC
Are you capturing the value of your innovation? Firms are pouring billions in innovation investments every year with the goal of creating differentiation and competitive products and services. Many, however, forget two critical elements in the innovation management process: the clear definition and measurement of […]
When: May 20-22, 2015
Where: Barcelona, Spain
Event Overview On behalf of Copperberg and the entire Pricing competence team I am delighted to announce our 3rd Annual Manufacturing Pricing Excellence conference scheduled for 20-22nd of May 2015 in Barcelona, Spain. Since our last edition in Amsterdam, together with our advisory board and delegate network we have been […]
The following is a daily-dose of pricing cartoons and quotes, enjoy…
– – – – – – – – – – – –
"The value of money comes from the private sector in the form of price for product, services rendered, what people are willing to pay for something they want or need. That's where value happens."
– Rush Limbaugh
Explore our archives of valuable pricing resources including:
This blog series provides a forum for pricing professionals to share their insights and experience. Our guest bloggers share their knowledge about specific product or industry challenges, geographic complexities, strategies, tactics, and technologies.
Check out some recent additions…
This blog category offers a collection of top pricing related conversations on LinkedIn or in the comments section of pricing related blogs and articles.
Check out some recent favorites…
Join 1,000's of your peers in the our LinkedIn discussion group. The group offers a place to share the latest pricing strategy and technology, news, events, resources, thought leadership, and discuss the latest pricing related successes and failures in the news.