Pricing News Daily is a digest of top pricing strategy in the news, strategy expert and technology leader's thought leadership, industry news and events, and resources for pricing professionals, business owners, creative professionals, and independent contractors.

This Edition is brought to you by:
Founded by Dr. Stephan Liozu, Value Innoruption Advisors provides training and consulting resources for organizations interested in embedding value-based methodologies in their go-to-market strategies related to innovation, marketing, pricing, and sales. Value Innoruption Advisors offers two popular value and pricing management certification programs – Customer Value Modelers™ (CVM™) and Change Agent in Pricing™ (CAP™).

Click a link below to learn more…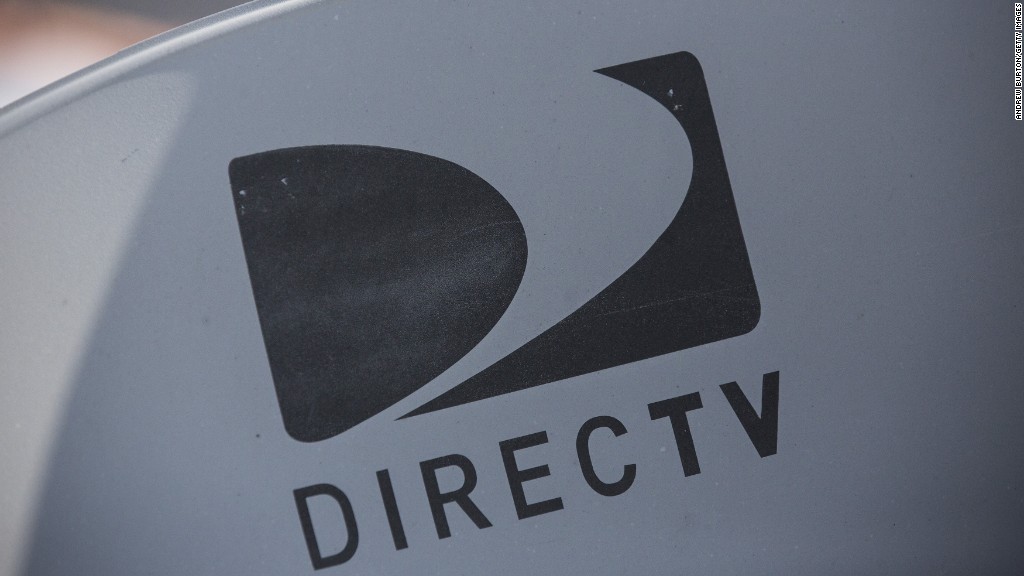 The FTC has charged DirecTV with fraud, claiming that it misled customers with its popular 12-month discount package. The satellite company advertises a 12-month plan for as little as $19.95, but fails to make it clear that a two-year contract is required, according to the Federal Trade Commission. That means customers are getting stuck with […]
The late Sir Colin Marshall, when he was CEO and chairman at British Airways (BA), knew that success in his business came down to superior value capture. In a 1995 interview with HBR, he summed up the opportunity brilliantly: "You're always going to be faced with the fact that the great majority of people will […]
After the housing market bust we experienced across the country in 2008, many experts have been quick to warn that a new bubble may be forming in some areas. One particular example of this is a recent article pointing toward the California Bay Area's price gains over the last 18 months. The quickest and easiest […]
Compared to other consumer packaged goods categories, consumer health has unique opportunities and considerations for effective pricing strategies. Because OTC categories are generally more complicated for consumers to navigate than food and drinks, pricing can play a valuable role in guiding consumers to the right product for the right occasion. A higher price point, for […]
Changing your business ideology when you chose to move to using cloud software means a change in your structure, internal processes and often a subsequent change in your pricing as well. With the added efficiency, productivity and instantaneous access to data that cloud technology provides, you can now be more proactive for your clients and […]
Google is offering a new kind of data storage service – and revealing its cloud computing strategy against Amazon Web Services and Microsoft Azure. The company said on Wednesday that it would offer a service, called Nearline, for non-essential data. Like an AWS product called Glacier, this storage costs just a penny a month per […]
Headlines
– Pricing for Profitability – Understanding the Pocket Margin | Deloitte CFO – WSJ
– Is My Price Too High or My Customers Too Cheap? | The Sales Hunter
– Apple App Store Revenue Surge And The Rise Of Freemium App Pricing | Forbes
– Target undercuts Amazon on free shipping | Mashable
– D.C. cab drivers could have charged a $15 snow fee, but most didn't | The Washington Post
…and more
When: May 5-6, 2015
Where: Dallas, TX at the Hilton Anatole Hotel
Theories, Best Practices and a Transformational Framework More than 70% of projects fail because of the inability of organizations to change. The same goes with pricing projects and initiatives. Change in value and pricing management is challenging, sometimes tenuous, and might take a long time to […]
When: May 20-22, 2015
Where: Barcelona, Spain
Event Overview On behalf of Copperberg and the entire Pricing competence team I am delighted to announce our 3rd Annual Manufacturing Pricing Excellence conference scheduled for 20-22nd of May 2015 in Barcelona, Spain. Since our last edition in Amsterdam, together with our advisory board and delegate network we have been […]
When: June 11-12, 2015
Where: Las Vegas, NV at the Vdara Hotel & Spa at Aria
Learn how leading manufacturing and distribution executives have unlocked the keys to faster growth, stronger customer relationships, and market-leading profitability with SPA's proven strategic pricing processes and technology. Event Overview Equal parts strategy and practical tactics, this complimentary Strategic Pricing Executive Overview event […]
The following is a daily-dose of pricing cartoons and quotes, enjoy…
– – – – – – – – – – – –
"Price is what you pay. Value is what you get."
– Warren Buffett
Explore our archives of valuable pricing resources including:
The CVM™ certification is a one-day formal certification program on the customer value modeling methodology using the Economic Value Estimation® process. During this program, participants will learn: To identify true product and service differentiators. To select the right value drivers for a customer value model. To measure and quantify critical value drivers for a product […]
This blog series provides a forum for pricing professionals to share their insights and experience. Our guest bloggers share their knowledge about specific product or industry challenges, geographic complexities, strategies, tactics, and technologies.
Check out some recent additions…
This blog category offers a collection of top pricing related conversations on LinkedIn or in the comments section of pricing related blogs and articles.
Check out some recent favorites…
Join 1,000's of your peers in the our LinkedIn discussion group. The group offers a place to share the latest pricing strategy and technology, news, events, resources, thought leadership, and discuss the latest pricing related successes and failures in the news.