Pricing News Daily is a digest of top pricing strategy in the news, strategy expert and technology leader's thought leadership, industry news and events, and resources for pricing professionals, business owners, creative professionals, and independent contractors.

This Edition is brought to you by:
Founded by Dr. Stephan Liozu, Value Innoruption Advisors provides training and consulting resources for organizations interested in embedding value-based methodologies in their go-to-market strategies related to innovation, marketing, pricing, and sales. Value Innoruption Advisors offers two popular value and pricing management certification programs – Customer Value Modelers™ (CVM™) and Change Agent in Pricing™ (CAP™).

Click a link below to learn more…
Steve Blank, a Silicon Valley veteran and educator, has plenty of expertise when it comes to growing a business. After all, he was involved in or founded eight of them over the course of 21 years in America's famous tech hub. He also knows what not to do. In a recent Inc. video, Blank outlines a common mistake […]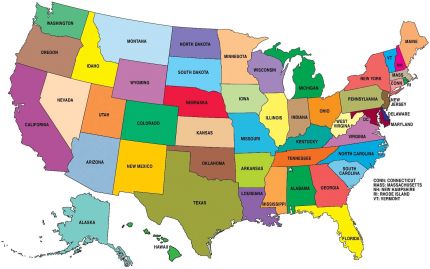 At all levels mark up is added. Learn on how you need to price your wine and spirits brands before you pitch your brands to a prospective importer? The three-tier system of alcohol distribution is the system for distributing alcoholic beverages set up in the United States after the repeal of Prohibition. The three tiers […]
As a B2B SaaS startup, pricing is a critical component to many of our key performance indicators (KPIs), including new signups, conversion rate, and churn rate. Naturally, we are obsessed with our pricing model and knew we were leaving money on the table with our old pricing structure and page layout. After looking at our […]
first, let's get your head in the game… ~ you have to value your own work. or no one else will. ~ cheap prices give the impression that your thing is cheap. (cheaply made, cheap in quality, cheap in value etc.) ~ your low, low price should not be the thing that makes you stand […]
Have you bought a lonely single copy of a newspaper lately, from a newsstand or a newspaper box? Probably not. Neither are many other people. Single-copy newspaper sales — which not that long ago made up as much as 15 to 25 percent of sales — are obsolescent, dropping in double digits per year and, […]
Around this time, Apple started dropping some of its Australian prices to reflect the Aussie dollar's strength, both in the cost of its hardware and the cost of software from the iTunes and Mac App Stores. There was even Australian Labor MP Ed Husic's political enquiry on pricing, as I reported on at the time, […]
Psst, do you want to buy a cheap Apple Watch for A$600? That may well be the price Australians will have to pay for the base model when it hits the market here next month. Watches aside, all products in the already expensive Apple stable are ballooning in price as a result of the strong […]
"For speculators wheat and rice are the two markets that are the ones to buy given that both have the lowest supplies relative to global demand," Hackett said in an e-mailed report on Saturday. "Once the panic selling in commodities subsides and the real stabilizes, coffee prices should go back up at a blistering pace. […]
Photography pricing is in the eye of the beholder. No matter what your photography pricing is as a photographer, there are two things that will likely be true: 1) No matter what price point you are at, there will always be a market. For example, there are photographers who do weddings for $500 and those who […]
UK consumers are more price savvy than in living memory and they are shopping across the channels for value. They expect fair pricing from all outlet types including convenience stores and will not accept being "milked" when they shop for essentials. The discounters and the pound shops have re-written the pricing rules. Read complete blog […]
Headlines
– Pricing's secret weapon: a well-trained sales force | McKinsey on Marketing & Sales
– Discounting pricing strategy – detrimental to retail brands | Truly Deeply/Madly
– DirecTV charged with false advertising | CNN Money
– Let Your Customers Segment Themselves by What They're Willing to Pay | HBR
– Mayweather Vs. Pacquiao Ticket Pricing Goes Berserk | Forbes
…and more
When: April 22, 2015 2:00 PM Eastern
Register to attend our webcast where an SPA client will share their journey to pricing excellence and how they are leveraging science-based strategic pricing tools to stop margin erosion by identifying price-sensitive products and services. To implement a solution that enhanced profitability, developed pricing discipline, and removed emotion from the […]
When: May 5-6, 2015
Where: Dallas, TX at the Hilton Anatole Hotel
Theories, Best Practices and a Transformational Framework More than 70% of projects fail because of the inability of organizations to change. The same goes with pricing projects and initiatives. Change in value and pricing management is challenging, sometimes tenuous, and might take a long time to […]
When: May 20-22, 2015
Where: Barcelona, Spain
Event Overview On behalf of Copperberg and the entire Pricing competence team I am delighted to announce our 3rd Annual Manufacturing Pricing Excellence conference scheduled for 20-22nd of May 2015 in Barcelona, Spain. Since our last edition in Amsterdam, together with our advisory board and delegate network we have been […]
When: June 11-12, 2015
Where: Las Vegas, NV at the Vdara Hotel & Spa at Aria
Learn how leading manufacturing and distribution executives have unlocked the keys to faster growth, stronger customer relationships, and market-leading profitability with SPA's proven strategic pricing processes and technology. Event Overview Equal parts strategy and practical tactics, this complimentary Strategic Pricing Executive Overview event […]
The following is a daily-dose of pricing cartoons and quotes, enjoy…
– – – – – – – – – – – –
"The single most important decision in evaluating a business is pricing power," Buffett told the Financial Crisis Inquiry Commission in an interview released by the panel last week. "If you've got the power to raise prices without losing business to a competitor, you've got a very good business. And if you have to have a prayer session before raising the price by 10 percent, then you've got a terrible business."
     – Warren Buffett
Explore our archives of valuable pricing resources including:
The CAP™ certification is a one-day or two-day formal certification program on the change management and the change leadership processes related to value and pricing projects. During this program, participants will learn: To recognize the need for change leadership in pricing projects. To design a powerful change management toolbox for their pricing projects. To select […]
This blog series provides a forum for pricing professionals to share their insights and experience. Our guest bloggers share their knowledge about specific product or industry challenges, geographic complexities, strategies, tactics, and technologies.
Check out some recent additions…
This blog category offers a collection of top pricing related conversations on LinkedIn or in the comments section of pricing related blogs and articles.
Check out some recent favorites…
Join 1,000's of your peers in the our LinkedIn discussion group. The group offers a place to share the latest pricing strategy and technology, news, events, resources, thought leadership, and discuss the latest pricing related successes and failures in t