Pricing News Daily is a digest of top pricing strategy in the news, strategy expert and technology leader's thought leadership, industry news and events, and resources for pricing professionals, business owners, creative professionals, and independent contractors.

This Edition is brought to you by:
Strategic Pricing Solutions, LLC (SPS) is a management consulting firm helping clients with pricing strategies, data analytics, and pricing processes. SPS was formed by Scott Francis in 2005 with a vision of enabling B2B clients to build sustainable strategic pricing capability to significantly improve their profitability. By providing flexibility in how we serve our customers, SPS consulting enables clients to build sustainable strategic pricing capability and continuous improvement in profitability through better pricing decisions.

Click a link below to learn more…
A new study in Marketing Science, a journal of the Institute for Operations Research and the Management Sciences (INFORMS), finds that most firms do not use the skimming or penetration strategies that deliberately overprice or underprice new products. Skimming or Penetration? Strategic Dynamic Pricing for New Products appears in the Articles in Advance Section of […]
Starting a business or launching a new product can be a trying time for an entrepreneur. There are tons of factors that must be plotted and planned if the launch is to be a success. None of these holds more weight on the future of your company than pricing the product. You see, when the […]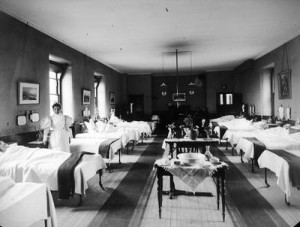 This post is about theatre pricing, from a unlikely source. Today's New York Times has a piece by Austin Frakt on hospital pricing, and whether and how changes in funding of patients through public sector programs might change hospital charges to privately insured patients. Mid-way through, the article looks for an analogy from the arts: […]
During a panel discussion at a recent conference, I heard the corporate revenue manager for a hotel company lament that even with a revenue management system, the biggest challenge for any hotel is dealing with a foolish revenue manager in the comp set. We've all heard similar refrains from hoteliers about only being as good […]
Many retailers make the mistake of making their prices the biggest point of differentiation. Here's how they can change that. Retailers need to treat their businesses like the treasures that they are. Incredible products, customer service, and prices can help shape brand value. However, impressions about your prices aren't half as everlasting as your brand […]
Sally Calverley and John Campbell discuss how to create a value-based pricing strategy to increase matter profitability and client loyalty Five things you will learn from this Masterclass Where law firms lose money on pricing What clients mean by 'value' The benefits of value pricing at a matter level  How to address differing price sensitivities across your client base […]
The growth of professionals in Law Land with the word 'pricing' in their title has been explosive over the past couple of years. It's a trend we applaud loudly and fervently, so perhaps it's worth a primer on how it's done in the major leagues: When B2B companies with thousands of SKU's (Stock Keeping Unit) […]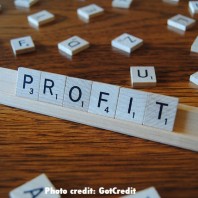 These results made us nervous. We were delighted by the 10% increase in Gross Margin dollars, but the revenue drop was concerning. We imagined that loyal customers may still be placing orders, but the price increase could be hurting new customer acquisition. A decision was almost made to revert half of the price increase across […]
Constant discounting essentially telegraphs to consumers that products aren't worth the regular price – the sale price is the true price – and he warns that the model can reset prices to a lower level permanently. "For a number of products, customers will now buy only if certain promotions are on." More and more brands […]
The first point is a trend that many of us have seen in the last year but with companies like Zenefits proving this model at scale I'm sure you will see more organizations start at this point. Giving marketing the ability to control the complete top of funnel just makes sense as we shift toward […]
When: April 22, 2015 2:00 PM Eastern
Register to attend our webcast where an SPA client will share their journey to pricing excellence and how they are leveraging science-based strategic pricing tools to stop margin erosion by identifying price-sensitive products and services. To implement a solution that enhanced profitability, developed pricing discipline, and removed emotion from the […]
When: May 5-6, 2015
Where: Dallas, TX at the Hilton Anatole Hotel
Theories, Best Practices and a Transformational Framework More than 70% of projects fail because of the inability of organizations to change. The same goes with pricing projects and initiatives. Change in value and pricing management is challenging, sometimes tenuous, and might take a long time to […]
When: May 20-22, 2015
Where: Barcelona, Spain
Event Overview On behalf of Copperberg and the entire Pricing competence team I am delighted to announce our 3rd Annual Manufacturing Pricing Excellence conference scheduled for 20-22nd of May 2015 in Barcelona, Spain. Since our last edition in Amsterdam, together with our advisory board and delegate network we have been […]
When: June 11-12, 2015
Where: Las Vegas, NV at the Vdara Hotel & Spa at Aria
Learn how leading manufacturing and distribution executives have unlocked the keys to faster growth, stronger customer relationships, and market-leading profitability with SPA's proven strategic pricing processes and technology. Event Overview Equal parts strategy and practical tactics, this complimentary Strategic Pricing Executive Overview event […]
The following is a daily-dose of pricing cartoons and quotes, enjoy…

– – – – – – – – – – – –

"There is scarcely anything in the world that some man cannot make a little worse, and sell a little more cheaply. The person who buys on price alone is this man's lawful prey."

– John Ruskin
Explore our archives of valuable pricing resources including:
Uber's surge pricing received more attention last week with the large snow storm in the Northeast, when Uber agreed they would not "gouge" consumers.  Prices would be higher than normal, but would not be excessive.  Conversely, tickets to the Super Bowl on the secondary market were higher than ever.  This past weekend, tickets in the […]
This blog series provides a forum for pricing professionals to share their insights and experience. Our guest bloggers share their knowledge about specific product or industry challenges, geographic complexities, strategies, tactics, and technologies.
Check out some recent additions…
This blog category offers a collection of top pricing related conversations on LinkedIn or in the comments section of pricing related blogs and articles.
Check out some recent favorites…
Join 1,000's of your peers in the our LinkedIn discussion group. The group offers a place to share the latest pricing strategy and technology, news, events, resources, thought leadership, and discuss the latest pricing related successes and failures in t