Pricing News Daily is a digest of top pricing strategy in the news, strategy expert and technology leader's thought leadership, industry news and events, and resources for pricing professionals, business owners, creative professionals, and independent contractors.
This Edition is brought to you by:
Founded by Dr. Stephan Liozu, Value Innoruption Advisors provides training and consulting resources for organizations interested in embedding value-based methodologies in their go-to-market strategies related to innovation, marketing, pricing, and sales. Value Innoruption Advisors offers two popular value and pricing management certification programs – Customer Value Modelers™ (CVM™) and Change Agent in Pricing™ (CAP™).
Click a link below to learn more…
Lockchain (LOC) is the only Blockchain company that has been aiming and succeeding at providing people with statistically significant discounts from booking prices. This European company is quickly gaining traction by providing their clients with a workaround for the exorbitant commissions that increase the hotel prices (+20% on average) offered by booking oligopolists such as […]
LONDON, April 10 (Reuters) – SAP is revising how it prices its core business planning software after a legal crackdown against high-profile customers Diageo and AB InBev caused a backlash with its wider customer base, who feared they might be hit by hidden, indirect charges. The German company said on Tuesday it will offer a […]
Celanese Corporation (CE – Free Report) will raise the list and off-list selling prices of a few products. The price hike will be effective immediately or as contracts permit. The company will increase the price of Butyl Acetate and Ethyl Acetate by $50/MT in Asia outside China. Price of Vinyl Acetate Monomer will be raised […]
At a time when global oil prices have been on the boil, Prime Minister (PM) Narendra Modi has asked the oil producing countries to adopt "responsible pricing". "We need to move towards responsible pricing that will balance the interest of producers and consumers," Modi said, in his inaugural address at the 16th International Energy Forum […]
In 2017, hundreds of new digital tokens emerged onto the scene thanks to a booming ICO market. However, many of these new digital tokens and currencies never get in front of crypto investors or near the public eye because they fail to get listed on the major digital asset exchanges. Without the support of major […]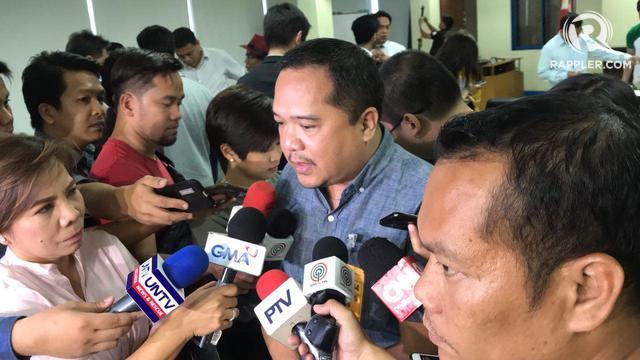 MANILA, Philippines – Lower Grab fares during peak hours. The Land Transportation Franchising and Regulatory Board (LTFRB) gave this order on Wednesday, April 11, to Grab, telling the ride-hailing service to lower its surge pricing cap during peak hours from 2.0 to only 1.5 times the normal fare. Surge pricing was capped at twice the […]
In my earlier story about SAP Project Trust, an effort to finally nail the lid on SAP's long-running indirect access issue, I made the point that enterprise software licensing models have not really adjusted to the digital world. Regardless of which vendor you talk to, the pricing model still revolves around the same basic unit of […]
Location: New York City, NY, US
Seniority: Mid-Senior level
Location: San Jose, CA, US
Seniority: n/a
Date: 
April 16-18, 2018
Location: TBD in London, England
The advent of disruptive technology, growth of e-commerce and increasing competition from global markets are just a few of the reasons why leading companies are spending time and money to develop a pricing strategy that works.
Many pricing leaders are wondering what direction to take their pricing strategy in and want to benchmark with other organisations to decide what is the most profitable option. But KPIs and pricing models are almost always confidential, and the majority of organisations are unwilling to disclose the facts and figures that the industry needs. The industry has a dilemma where practitioners want to have insights on new developments in strategies, but they are usually subject to commercial secret.
Given this situation, IQPC will be launching a limited-access, confidential mentoring panel as part of our European Pricing and Commercial Excellence Summit to enable our clients to obtain first-hand tips from our mentors to assist them in creating the most profitable pricing strategy.
Date: Tue, 1 May, 2018 | 9:00 am – 4:00 pm
Location: PPS Spring Conference | Loews Chicago O'Hare Rosemont Hotel in Chicago, IL
More firms and their pricing leaders are embarking on value-based pricing strategies every year. Research shows increased adoption from 17% of firms in 2008 to about 25-30% of firms in 2016. Part of the deployment process of value-based pricing is the implementation of the Economic Value Estimation® (EVE®) process to quantify differential value. While adoption of value-based pricing and the implementation of EVE® is increasing, pricing professionals still face difficulties in designing and executing value-based pricing strategies and particularly executing the EVE® methods across their organizations.
In this unique one-day workshop, we go through the latest science on value-based pricing and on the EVE® process. We also review how to operationalize the outcome in value-based innovation, value-based marketing and value-based selling strategies. This is a unique and powerful workshop to learn theoretical and practical dimensions of EVE® and value quantification. Participants will also receive a signed copy of the "Dollarizing Differentiation Value" book as well as an eBook called "A User's Guide to Value Modeling."
Attendees will learn:
How to operationalize value-based pricing and EVE® in your daily business and track that your approach is successful
How to practically link value-based pricing with value-based innovation, value-based marketing, and value-based selling
How to use multi-functional collaboration to accelerate deployment of value-based pricing
(Level 600 Workshop)
Date: Tue, 1 May, 2018 | 9:00 am – 4:00 pm
Location: PPS Spring Conference | Loews Chicago O'Hare Rosemont Hotel in Chicago, IL
DESCRIPTION
Most organizations have objectives to improve their results for profit, volume and market share, but not all of them are really leveraging the most powerful lever for attaining these goals.
In Successful Transformation for Strategy Optimization, Commercial Effectiveness, and Pricing Excellence, pricers will learn the concepts, best practices and methodologies that have been proven effective in creating successful pricing transformation journeys. We will review these tactics by examining five real-world business case studies from across five different industries (Pharma, Heavy Machines, Distribution, Software Services, and Banking) and diverse global markets (Germany, France, Sweden, Italy, and UK). We will then use the lessons learned in these transformation examples to help attendees identify key challenges, solutions and recommendations for their own unique pricing transformation journeys.
Join us in moving beyond the theory as we connect with case studies from top professionals in different industries on their transformation journey to extract lessons learned.
Attendees will learn:
The concepts, best practices, and methodologies proven successful in transformation journeys
From 5 real world business cases across diverse industries and global markets
To expose key challenges and obtain pragmatic and successful solutions, insights and recommendations
(Level 300 Workshop)
Date: Wed, 2 May, 2018 | 9:00 am – 4:00 pm
Location: PPS Spring Conference | Loews Chicago O'Hare Rosemont Hotel in Chicago, IL
DESCRIPTION
Many companies find themselves ill-prepared to handle disruption or tap into innovation opportunities due to a legacy of weak pricing execution. New product introduction, organizational redesign, big data solutions, and other strategic investments – all of these critical functions can fall short without solid price operations.  Customers frame their perception of value received or procurement risk based on their vendors' ability to execute pricing. Given the ever-changing marketplace, even smart companies need to adapt quickly with continuous price improvement.
However, companies have far more control over their pricing operations than they realize. In the workshop Pricing Execution for Sustained Profitable Growth, we will discuss a breakthrough approach for superior execution, one that can systematically eliminate pricing-related risk or leaks to bring new profits straight to the bottom-line without alienating customers. In this workshop, our discussion will include a holistic organizational approach for keeping senior management engaged while dismantling functional silos with the spirit of continuous improvement.
Attendees will learn:
How to find the Hidden Pricing Factory within your organization
How to secure trust and organizational support with evidence-based assessment of the overall pricing capability
How to align pricing operations with your pricing and sales strategy
(Level 500 Workshop)
Date: May 1-4, 2018
Location: Loews Chicago O'Hare Rosemont Hotel in Chicago, IL
We are excited to announce we'll be in Chicago, IL for our 29th Annual Spring Pricing Workshops & Conference May 1-4, 2018!
You can register now and take advantage of our Early Bird Offer (Buy 2 Get 1 Free, expires March 23rd).
This blog series provides a forum for pricing professionals to share their insights and experience. Our guest bloggers share their knowledge about specific product or industry challenges, geographic complexities, strategies, tactics, and technologies.

This blog category offers a collection of top pricing related conversations on LinkedIn or in the comments section of pricing related blogs and articles.

Join over 5,000 of your peers in the our LinkedIn discussion group. The group offers a place to share the latest pricing strategy and technology, news, events, resources, thought leadership, and discuss the latest pricing related successes and failures in the news.

Explore our collection of valuable pricing resources including:
"Price is what you pay. Value is what you get."
     – Warren Buffett