Pricing News Daily is a digest of top pricing strategy in the news, strategy expert and technology leader's thought leadership, industry news and events, and resources for pricing professionals, business owners, creative professionals, and independent contractors.
This Edition is brought to you by:
Strategic Pricing Solutions, LLC (SPS) is a management consulting firm helping clients with pricing strategies, data analytics, and pricing processes. SPS was formed by Scott Francis in 2005 with a vision of enabling B2B clients to build sustainable strategic pricing capability to significantly improve their profitability. By providing flexibility in how we serve our customers, SPS consulting enables clients to build sustainable strategic pricing capability and continuous improvement in profitability through better pricing decisions.
Click a link below to learn more…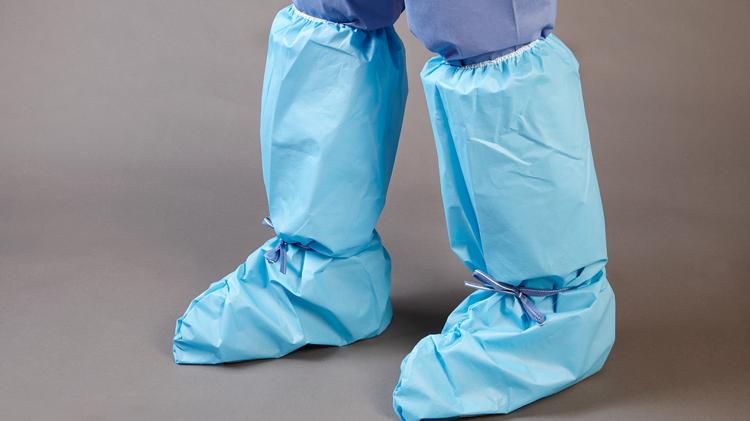 Government contractor ICP Medical, based in Earth City, Missouri, has signed a civil settlement agreement and paid $4 million to resolve allegations involving submittal of false claims for medical items to the U.S. Department of Veterans Affairs (VA) and the U.S. Department of Defense (DoD). ICP allegedly made false disclosures to the VA and the […]
The 2018 Dodge Challenger SRT Demon just made its debut, and people are already talking about how much this thing might cost, not to mention how much dealers are going to mark it up. Speaking with Tim Kuniskis, head of passenger cars at FCA North America, we learned that pricing and dealer allocation will be announced […]
The Federal Highway Administration (FHWA) last month released two documents – "FHWA-Parking Pricing Workshop Summaries" and "FHWA Sponsored Parking Pricing Projects Update 2017" – on parking management and pricing initiatives in several U.S. cities including Seattle, Denver, and Portland. Since FHWA sponsored the Portland Parking Symposium in June 2015, the City of Portland has made […]
"Because Uber overestimates its initial fee, drivers are paid less than they are contractually entitled to," the complaint states. Paul Maslo, a lawyer representing Dulberg, said Uber's response is due April 24. Uber last year debuted "upfront pricing," a new system in which customers agree to their fare before booking a ride. The model was […]
Last year, the fed-up food peddler sued Wu — even though he was participating in the illegal scheme, too — claiming she breached their contract by refusing to renew the permit at the agreed-upon price. In court papers, Wu denied that she "willfully" or "knowingly" entered into an unenforceable contract with him, although she did […]
Each day, Central Texans are forced to make difficult decisions about their health. The high price of drugs has created an unfortunate reality for the most vulnerable among us: a choice between basic necessities and taking daily prescription medications. Many need those drugs to survive. It's particularly galling to see prices for drugs that have […]
Tags: Drug Prices, Drug Pricing, Health Services Pricing, Premium Pricing Strategy, Price Gouging, Price Increases, Price Setting, Price Transparency, Pricing Backlash, Strategic Pricing, Transparent Pricing
And here's another thing: by lowering your price, you could be making that meal less desirable to the consumer. Why? Because a lot of people associate cheap prices with poor quality. (Just think back to the last time you were looking for a nice bottle of wine and automatically rejected everything under $20.) What Apple […]
"Increasingly, customers are looking to license via subscriptions rather than make big, up-front software purchases, which is what has happened in the past," he said. The new pricing scheme will help Tableau compete in the increasingly crowded BI market, according to Rita Sallam, a research vice president on Gartner's Business Analytics and Data Science team. […]
Summary: Price optimization enables companies to move beyond cost-plus pricing and determine the range of prices that could be charged for a variety of customers and products. Price optimization can increase current operating income by 1 to 4% of sales, which in many cases will translate into a 20 to 50% increase in operating income. The most sophisticated […]
Location: Hilton Miami Downtown Hotel in Miami, FL
Date: May 3, 2017
The dollarization of differentiation value is at the heart of value-based pricing. Join this one-day workshop to learn the 6 steps of value-based pricing and to discover a realistic approach to the science and art of dollarization. You will discover multiple case studies and go through short dollarization exercises. At the end of the workshop you will learn how to operationalize dollarization in your business and your culture. Participants receive a signed copy of Stephan's latest book called "Dollarization of Differentiation Value".
Attendees will learn:
The 6 steps of value-based pricing
The science and art of dollarization
What to dollarize and when to use numbers in value-propositions
Location: Hilton Miami Downtown Hotel in Miami, FL
Date: May 2-5, 2017
You want your pricing "done right," but how do you conquer the key pricing challenges that face your corporation?
Find out how you can build a winning corporate strategy at the PPS 28th Annual Spring Pricing Workshops & Conference in Miami, FL!
We will be at the Hilton Miami Downtown Hotel, from May 2-5, 2017 for a week of opportunities to help you align your organization for its highest potential!
Follow the hashtag #PPSMIA on social media networks.
Date: June 8-9, 2017
Location: Mandarin Oriental Las Vegas, Nevada
This big-picture seminar presents SPA's unique blend of analytical and training tools to drive industry-leading profitability. The seminar provides critical insights to C-Suite Executives, Pricing Leaders, Sales Leaders, Procurement Leaders, across a broad cross-section of industries. This engaging seminar incorporates expert instruction, case studies, role-playing, and entertaining videos to present personality-type theory, negotiation skills, and analytical tools. These tools will enable any organization to maximize profitability, typically by 200 to 500 basis points, or 2 – 5% of sales. The seminar addresses the strategic and practical tools that are fundamental to maximizing shareholder value. It will help you to re-focus your organization increasing performance in their daily jobs while capturing greater economic value. With expert training, and long-term retention and analytical tools, your team can negotiate better to buy lower and sell higher, thus maximizing profits and shareholder value.
Date: June 27-28, 2017
Location: Palace Hotel in Berlin, Germany
The advent of disruptive technology, growth of e-commerce and increasing competition from global markets are just a few of the reasons why leading companies are spending time and money to develop a pricing strategy that works. Many pricing leaders are wondering what direction to take their pricing strategy in and want to benchmark with other organisations to decide what is the most profitable option. But KPIs and pricing models are almost always confidential,and the majority of organisations are unwilling to disclose the facts and figures that the industry needs. The industry has a dilemma where practitioners want access to others' KPIs without fully revealing theirs!