Pricing News Daily is a digest of top pricing strategy in the news, strategy expert and technology leader's thought leadership, industry news and events, and resources for pricing professionals, business owners, creative professionals, and independent contractors.
This Edition is brought to you by: 
SPA is the leading provider of pricing analytics to 100′s of complex companies of all types: manufacturing, distribution, equipment, services, and software/technology products. The benefits are staggering; and they are typically accomplished in less than 90 days. Our typical client improves profitability by two to four percent of sales. SPA Clients include over 200 manufacturing companies including Parker Hannifin, Rockwell, GE, Exxon Mobil, Caterpillar as well as over 400 distributors including Harry Cooper Supply Company, Industrial Distribution Group, AH Harris, and ThermoFisher Scientific.
Click a link below to learn more…
When we attempt to close the sale before getting answers to six vital questions, we will rarely  come close to getting maximum price. In fact, I urge you to look at these questions as your 6 steps toward maximum price! 1. Do you know 3 of the customer's critical needs or desired benefits? Having the customer share […]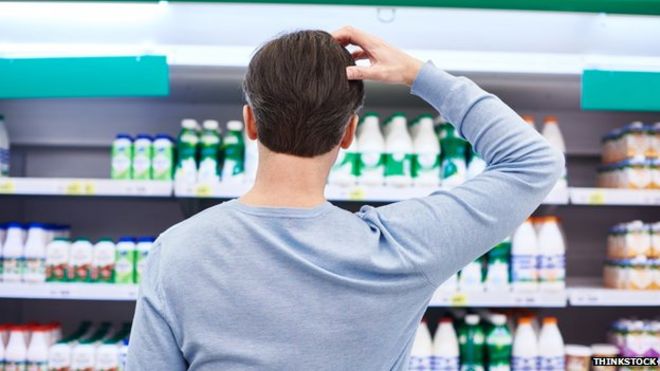 "Confusopoly: a group of companies with similar products who intentionally confuse customers instead of competing on price." In the past, the energy and mobile phone sectors have been attacked for bamboozling consumers with impenetrable tariffs and deliberately opaque special offers. A study by the CentreForum last month said that there was little switching between energy […]
Summary The U.S. retail industry has been on a roller coaster ride over the past couple of years due to a pullback in consumer spending amid an uncertain retail environment. We believe that a stable pricing strategy (whether EDLP or luxury) serves better in building customer loyalty, rather than occasional discounts. It seems to make […]
Often, salespeople jump to discounting to speed up negotiations. But according to John Barrows, leading sales trainer for some of the top B2B SaaS companies, discounting takes a negative toll on a deal in countless ways. In this post, John spells out the argument against discounting in his own words. Thinking about offering your prospect […]
Going up against an established competitor? A disruptive pricing model can be one of the most effective tools you use to differentiate yourself. But it takes a more sophisticated approach than simply selling your services for less. We've all seen aggressive startups come in and try to undercut the market price. When they go head-to-head with […]
The biggest host mystery…how to create a profitable Airbnb pricing strategy that makes it worth putting time into. As a host, you want to make sure you are fairly priced…and not leaving money on the table. It's your time…so make sure you're GETTING PAID for it! There are many, many resources out there to help you with a pricing […]
NETFLIX'S biggest rival isn't Presto or Stan. It's piracy, and that's why we are paying less than a lot of other countries around the world for access to the service. According to Netflix CFO David Wells, a country's piracy rate is a significant factor when determining the pricing model for new markets. In Australia, pricing […]
Here's my question, does it always have to be 3? Reason I ask, one of our clients suggested to offer more introductory offer that's lower in price than our current good option, which would help us pick up clients that are having hard time paying good price but might upgrade later once they increase their […]
byJay Jubas, Dieter Kiewell, and Georg Winkler An international provider of technical gases had a problem. With a large, highly fragmented product portfolio of more than 500 SKUs, customers in a range of industries, and a broad segmentation of customers by size, prices varied widely even for the same product. And while managers believed there […]
When: May 5-6, 2015
Where: Dallas, TX at the Hilton Anatole Hotel
Theories, Best Practices and a Transformational Framework More than 70% of projects fail because of the inability of organizations to change. The same goes with pricing projects and initiatives. Change in value and pricing management is challenging, sometimes tenuous, and might take a long time to […]
When: May 6, 2015 2:00 PM Eastern
Register to attend our webcast where Nick Aversano, Director of Systems and Operations for Trade Supply Group, will share their journey to pricing excellence and how they are leveraging science-based strategic pricing tools to improve their sales people's confidence in their list prices. To implement a solution that enhanced […]
When: May 20-22, 2015
Where: Barcelona, Spain
Event Overview On behalf of Copperberg and the entire Pricing competence team I am delighted to announce our 3rd Annual Manufacturing Pricing Excellence conference scheduled for 20-22nd of May 2015 in Barcelona, Spain. Since our last edition in Amsterdam, together with our advisory board and delegate network we have been […]
When: June 11-12, 2015
Where: Las Vegas, NV at the Vdara Hotel & Spa at Aria
Learn how leading manufacturing and distribution executives have unlocked the keys to faster growth, stronger customer relationships, and market-leading profitability with SPA's proven strategic pricing processes and technology. Event Overview Equal parts strategy and practical tactics, this complimentary Strategic Pricing Executive Overview event […]
---
The following is a daily-dose of pricing cartoons and quotes, enjoy…
– – – – – – – – – – – –
"There is scarcely anything in the world that some man cannot make a little worse, and sell a little more cheaply. The person who buys on price alone is this man's lawful prey."
     – John Ruskin
Explore our archives of valuable pricing resources including:
In this conversation, David Bauders, SPA's Founder and President, discusses some of the typical pricing problems he's encountered working with hundreds of distributors and manufacturers around the world. Highlighting the common barriers and hurdles that must be overcome along the way, David provides a number of insights and tips for generating results while aligning to the organization's appetite […]
This blog series provides a forum for pricing professionals to share their insights and experience. Our guest bloggers share their knowledge about specific product or industry challenges, geographic complexities, strategies, tactics, and technologies.
Check out some recent additions…
This blog category offers a collection of top pricing related conversations on LinkedIn or in the comments section of pricing related blogs and articles.
Check out some recent favorites…
Join 1,000's of your peers in the our LinkedIn discussion group. The group offers a place to share the latest pricing strategy and technology, news, events, resources, thought leadership, and discuss the latest pricing related successes and failures in the news.