Pricing News Daily is a digest of top pricing strategy in the news, strategy expert and technology leader's thought leadership, industry news and events, and resources for pricing professionals, business owners, creative professionals, and independent contractors.

This Edition is brought to you by:
Founded by Dr. Stephan Liozu, Value Innoruption Advisors provides training and consulting resources for organizations interested in embedding value-based methodologies in their go-to-market strategies related to innovation, marketing, pricing, and sales. Value Innoruption Advisors offers two popular value and pricing management certification programs – Customer Value Modelers™ (CVM™) and Change Agent in Pricing™ (CAP™).

Click a link below to learn more…
Many digital media companies have embraced monthly and annual subscriptions. The business model allows digital media companies to provide a premium experience that offers more than the basic, often ad-supported service level. Subscriptions are enjoying a new prominence as a revenue model for digital content and apps. Internet companies are exploiting the opportunity to boost ARPU (average revenue per […]
This compares with the $9.99 per month for the Presto service from Foxtel, the new entrant Stan that launched in January, and the ailing Quickflix at $9.99. Even 12 months ago the debate over the high levels of piracy evident in Australia was met by the consumer lobby with understandable retorts about high prices and […]
Customer journey Key to extending CLV is providing a better customer journey, which encompasses the overall combination of experiences a customer has had throughout the entire relationship; from first contact, to receiving marketing and sales communications, to buying, to after-sales service. The value of customer experience was highlighted in a recent report by Econsultancy, which […]
Vodacom's surprise move to hike contract pricing for new and existing customers yesterday appears to be a move of desperation – and one that signals the operator sees dark days ahead in terms of its already under-pressure revenues. This is according to analysts, who note SA's operators face a scenario in which voice revenues are […]
Anthony D. Morrow had been wearing the same brand of contact lenses for years, so when he saw the bill for his latest order last November, he did a double take. Rather than $169 for a one-year supply — the price he had paid, more or less, for the previous three years — the new […]
Wal-Mart Stores Inc. is increasing the pressure on suppliers to cut the cost of their products, in an effort to regain the mantle of low-price leader and turn around its sluggish U.S. sales. The retailing behemoth says it has been telling suppliers to forgo investments in joint marketing with the retailer and plow the savings […]
But the study raises interesting urban mobility questions nevertheless. Wonkblog's Emily Badger (who spotted the work) writes that being cheaper than a traditional cab "matters most for Uber's long-term success" and suggests that UberX might win the head-to-head matchup if New York City regulators didn't require all drivers to be commercially insured and licensed. Notwithstanding […]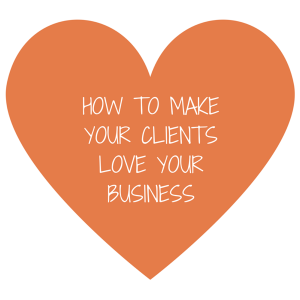 Offering Discounts: I have, upon occasion, offered discounts on certain services. Most recently, I offered a discount on my logo and app icon design services. The discount was significant enough that it was very attractive, and lots of clients signed up to work with me. Handling the discount begins with the first email you send […]
The way many real estate agents operate when advising a seller on home pricing is to present a seller with a range of prices, often a low sales price and a high sales price. The spread between the two prices will be relatively small. It's the home seller who selects the listed sales price, and […]
UK consumers are more price savvy than in living memory and they are shopping across the channels for value. They expect fair pricing from all outlet types including convenience stores and will not accept being "milked" when they shop for essentials. The discounters and the pound shops have re-written the pricing rules. Read complete blog […]
When: April 22, 2015 2:00 PM Eastern
Register to attend our webcast where an SPA client will share their journey to pricing excellence and how they are leveraging science-based strategic pricing tools to stop margin erosion by identifying price-sensitive products and services. To implement a solution that enhanced profitability, developed pricing discipline, and removed emotion from the […]
When: May 5-6, 2015
Where: Dallas, TX at the Hilton Anatole Hotel
Theories, Best Practices and a Transformational Framework More than 70% of projects fail because of the inability of organizations to change. The same goes with pricing projects and initiatives. Change in value and pricing management is challenging, sometimes tenuous, and might take a long time to […]
When: May 20-22, 2015
Where: Barcelona, Spain
Event Overview On behalf of Copperberg and the entire Pricing competence team I am delighted to announce our 3rd Annual Manufacturing Pricing Excellence conference scheduled for 20-22nd of May 2015 in Barcelona, Spain. Since our last edition in Amsterdam, together with our advisory board and delegate network we have been […]
When: June 11-12, 2015
Where: Las Vegas, NV at the Vdara Hotel & Spa at Aria
Learn how leading manufacturing and distribution executives have unlocked the keys to faster growth, stronger customer relationships, and market-leading profitability with SPA's proven strategic pricing processes and technology. Event Overview Equal parts strategy and practical tactics, this complimentary Strategic Pricing Executive Overview event […]
The following is a daily-dose of pricing cartoons and quotes, enjoy…

– – – – – – – – – – – –

"Perhaps the reason price is all your customers care about is because you haven't given them anything else to care about"

     – Seth Godin
Explore our archives of valuable pricing resources including:
The CVM™ certification is a one-day formal certification program on the customer value modeling methodology using the Economic Value Estimation® process. During this program, participants will learn: To identify true product and service differentiators. To select the right value drivers for a customer value model. To measure and quantify critical value drivers for a product […]
This blog series provides a forum for pricing professionals to share their insights and experience. Our guest bloggers share their knowledge about specific product or industry challenges, geographic complexities, strategies, tactics, and technologies.
Check out some recent additions…
This blog category offers a collection of top pricing related conversations on LinkedIn or in the comments section of pricing related blogs and articles.
Check out some recent favorites…
Join 1,000's of your peers in the our LinkedIn discussion group. The group offers a place to share the latest pricing strategy and technology, news, events, resources, thought leadership, and discuss the latest pricing related successes and failures in t