Pricing News Daily is a digest of top pricing strategy in the news, strategy expert and technology leader's thought leadership, industry news and events, and resources for pricing professionals, business owners, creative professionals, and independent contractors.
This Edition is brought to you by:
Vistaar is leading SaaS software provider that enables companies to optimize pricing, promotion, configuration, and rebate management.  Our solutions are powered by predictive models leveraged by machine learning that deliver profitable growth and maximize shareholder value.  Our world-class customer base spans a broad range of industries throughout the Global 2000 and includes: manufacturing, beverage alcohol, retailers, and many others.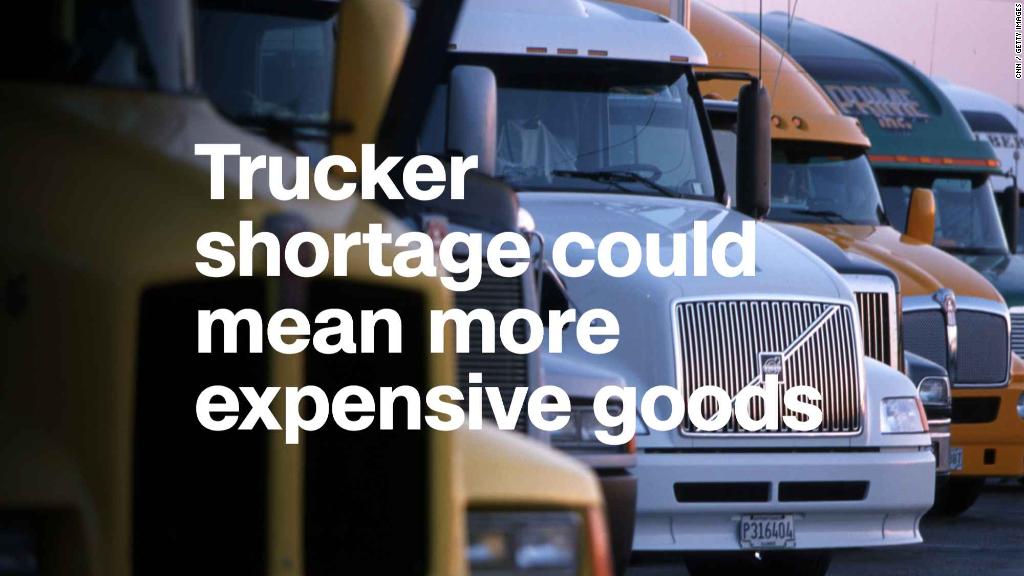 Companies paid about 6% more for trucking in April than a year ago, the fastest growth in almost seven years, according to the Labor Department. Thomas Bene, chief executive of the food services company Sysco (SYY), told analysts last week that freight costs are "somewhat challenging" and "everyone is seeing that." Tyson Foods (TSN) CEO […]
He said another factor in his businesses' growth is his willingness to do jobs for, at times, pennies on the dollar. His pricing strategy is cutthroat, but that's not to say he's being taken advantage of. Green said that's the first thing he says when he enters a job with a new client. "When I […]
Seniority Level: Mid-Senior level
Industry: Building Materials Consumer Goods Retail
Type: Full-time
Job Functions: Sales Management Analyst
Job description
Carrier Enterprise is looking for talented individuals to join our team. We currently have exciting opportunities for a Pricing Manager in Charlotte, NC and Orlando, FL. The Pricing Manager role is the dedicated revenue management leader for their […]
Seniority Level: Mid-Senior level
Industry: Electrical/Electronic Manufacturing Utilities
Type: Full-time
Job Functions: Finance Marketing Product Management
Job description
Xylem (XYL) is a leading global water technology company committed to developing innovative technology solutions to the world's water challenges. The Company's products and services move, treat, analyze, monitor and return water to the environment in public utility, industrial, residential […]
Date: May 24, 2018
Time: 2:00 PM Eastern
Customer quoting and pricing can be complex for distributors and manufacturers who have a significant number of products and customers. Sales teams can often struggle with identifying and quoting optimal pricing that balances profitability and competitiveness.
Automating and integrating your pricing and quoting processes can quickly lead to increased profitability through better controlled margins and sales growth through consistent, fair, and timely market pricing.
Through Tour de Force's partnership with SPA, Inc., we provide an end-to-end automated quote-to-order solution that provides both the functionality and visibility that your sales teams need to better manage customer relationships, pricing, and margins.
Date: October 23-26, 2018
Location: Renaissance Dallas Addison Hotel in Addison, TX
Please make plans to join us and well over 450 of your peers for the best event anywhere. We will be in Dallas, TX, October 23-26, 2018.
Don't miss out on the Early Bird Discount (When 2 people from the same firm register at the same time (item of equal or lesser value), the 3rd registrant can attend FREE of charge). Offer expires September 14th!
This blog series provides a forum for pricing professionals to share their insights and experience. Our guest bloggers share their knowledge about specific product or industry challenges, geographic complexities, strategies, tactics, and technologies.

This blog category offers a collection of top pricing related conversations on LinkedIn or in the comments section of pricing related blogs and articles.

Join over 5,000 of your peers in the our LinkedIn discussion group. The group offers a place to share the latest pricing strategy and technology, news, events, resources, thought leadership, and discuss the latest pricing related successes and failures in the news.

Explore our collection of valuable pricing resources including:
"Successful pricing is an art, not a science."
     – John I. Leahy