Pricing News Daily is a digest of top pricing strategy in the news, strategy expert and technology leader's thought leadership, industry news and events, and resources for pricing professionals, business owners, creative professionals, and independent contractors.
This Edition is brought to you by:
Vistaar is leading SaaS software provider that enables companies to optimize pricing, promotion, configuration, and rebate management.  Our solutions are powered by predictive models leveraged by machine learning that deliver profitable growth and maximize shareholder value.  Our world-class customer base spans a broad range of industries throughout the Global 2000 and includes: manufacturing, beverage alcohol, retailers, and many others.
It is also likely driven by how we develop and maintain our stores. For instance, if you provide a far better customer experience than the store down the street, you really don't need to meet/compete or be lower. I may not have seen it that way as a relative newcomer to this business a couple […]
Tags: Big Data, Price Setting, Pricing Analytics, Pricing Science, Pricing Strategy,Retail
Amazon launched Prime this past week in Australia at half the price it charges in the U.S. For $6.99 AUD (or about $5.15 USD)  a month or $59 AUD a year (or just under $44 USD), Australians will now be able to get free two-business day delivery on some products and access to videos, e-books […]
Tags: Amazon, Behavioral Psychology, Customer Segmentation,Ecommerce, EDLP, package delivery pricing, Price Transparency, Pricing Backlash, Pricing Psychology, Pricing Strategy,Product Pricing Strategy, Retail, Segmentation, Transparent Pricing, Value Based Pricing, Value Propositions, Walmart,Willingness to Pay
Boutique theater chain Alamo Drafthouse is getting in on the movie subscription craze, too. Dubbed the "Alamo Season Pass," its version sounds incredibly convenient compared to the competition. Simply use the Drafthouse mobile app to make your purchase, and once you arrive at the theater it'll unlock your tickets — no need to wait in […]
Tags: Dynamic Pricing, Price Changes, Price Increases, Pricing Backlash, Pricing Model, Pricing Strategy, Surge Pricing, Ticket Pricing
Leaders at El Camino Hospital, located in California's Silicon Valley, wanted to make it easy for tech-savvy consumers to shop online for personalized, reliable price estimates for its medical services. The independent not-for-profit hospital launched a consumer self-service tool in May 2017, after about a year of development work with Experian Health, which previously helped […]
Tags: Health Insurance Pricing, Health Services Pricing, Premium Pricing Strategy,Price Gouging, Price Increases, Price Negotiations, Price Setting, Price Transparency, Pricing Backlash, Pricing Model,services pricing, Strategic Pricing, Transparent Pricing
Martin Shkreli is in prison, but Daraprim still costs $750 per pill. Heather Bresch was hauled before Congress, but EpiPens still cost three to six times more than they did in 2007. Every week we hear of a new outrageous drug price increase. In polls, some 80 percent of Americans say that government should do […]
Tags: Drug Prices, Drug Pricing, Health Insurance Pricing, Health Services Pricing, Insurance Pricing, Premium Pricing Strategy, Price Gouging, Price Increases, Price Optimization, Price Setting, Price Transparency, Pricing Analytics, Pricing Backlash, Pricing Model, Pricing Policies, Pricing Research, Pricing Science, Pricing Technology, Research Paper, Strategic Pricing, Transparent Pricing
Sometimes, there's not much that can help the medicine go down, and when there's not, it becomes clear the rather repugnant taste of it (the medicine). This is a metaphor for the now center-stage discussion taking place regarding the pricing practices of LexisNexis and the cease and desist letter prepared by AALL, which argues that […]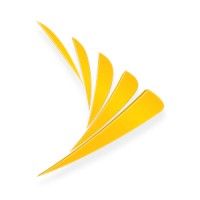 Seniority Level: Mid-Senior level
Industry: Information Technology and Services, Computer Software, Telecommunications
Employment Type: Full-time
Job Functions: Management, Manufacturing
Job Summary
Enhances revenue optimization and profit maximization models for pricing and discounting. Analyzes and interprets impact of potential pricing moves on gross margin and regional, national, and channel pricing levels. Identifies and communicates trends in pricing, and proactively makes recommendations for management decision making. Develops databases, tools, and reports that support pricing information decisions.
Position will be responsible for helping create quarterly device pricing strategy & evaluating short-term promotional offers across various sales channels within the Prepaid Marketing Segment.
Position will also be responsible for assessing long-term customer value, as well as impact to the device subsidy budget
Seniority Level: Mid-Senior level
Industry: Building Materials, Construction
Employment Type: Full-time
Job Functions: Management Analyst, Strategy/Planning
Job description
Atkore International is an industry leader in the manufacture of Electrical Raceway and Mechanical Products and Solutions, serving a wide range of construction, electrical, fire and security and mechanical applications.
The Mechanical Pipe & Tube Strategic Business Unit (SBU), a part of Atkore International, currently has an opening for a Pricing Manager in our Harvey, IL location. Harvey is located approximately 20 miles south of downtown Chicago.
Reporting to the VP/GM of Mechanical Pipe & Tube, the Pricing Manager is charged with growing contribution margin through a combination of strategic pricing and targeted growth initiatives.
Date: October 23-26, 2018
Location: Renaissance Dallas Addison Hotel in Addison, TX
Please make plans to join us and well over 450 of your peers for the best event anywhere. We will be in Dallas, TX,October 23-26, 2018.
Don't miss out on the Early Bird Discount (When 2 people from the same firm register at the same time (item of equal or lesser value), the 3rd registrant can attend FREE of charge). Offer expires September 14th!
Date: November 28-30, 2018
Location: Mövenpick Hotel Amsterdam City Centre in Amsterdam, Netherlands
The Professional Pricing Society team and I are very proud to announce that we will be returning to Amsterdam for our next great event – The 14th Annual PPS European & Global Pricing Conference & Workshops held 28-30 November.
Conference keynotes, breakout sessions, and networking opportunities highlight the conference day on 30 November; While 28-29 November will be used for workshop days to help you enhance your pricing knowledge.
This blog series provides a forum for pricing professionals to share their insights and experience. Our guest bloggers share their knowledge about specific product or industry challenges, geographic complexities, strategies, tactics, and technologies.

This blog category offers a collection of top pricing related conversations on LinkedIn or in the comments section of pricing related blogs and articles.

Join over 5,000 of your peers in the our LinkedIn discussion group. The group offers a place to share the latest pricing strategy and technology, news, events, resources, thought leadership, and discuss the latest pricing related successes and failures in the news.

Explore our collection of valuable pricing resources including:
"Successful pricing is an art, not a science."
     – John I. Leahy