Pricing News Daily is a digest of top pricing strategy in the news, strategy expert and technology leader's thought leadership, industry news and events, and resources for pricing professionals, business owners, creative professionals, and independent contractors.
This Edition is brought to you by:
Currently, PPS produces three major annual pricing conferences in Europe and North America. Each conference also houses a technology hall where sponsors display the latest in Pricing Solutions software. PPS also offers more than two dozen, full-day training workshops every year, taught by leaders in the pricing community. These workshops serve as the foundation for PPS's Certified Pricing Professional (CPP) designation, our state of the art pricing certification program. Candidates may be certified after mastering a multi-stage curriculum followed by rigorous testing. Successful CPPs have acquired the core knowledge which not only places them in the top rungs of the pricing field, but also gives them the tools to enhance substantially their own careers.
Click a link below to learn more…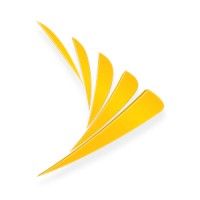 Seniority Level: Mid-Senior level
Industry: Information Technology and Services, Computer Software, Telecommunications
Employment Type: Full-time
Job Functions: Management, Manufacturing
Job Summary
Enhances revenue optimization and profit maximization models for pricing and discounting. Analyzes and interprets impact of potential pricing moves on gross margin and regional, national, and channel pricing levels. Identifies and communicates trends in pricing, and proactively makes recommendations for management decision making. Develops databases, tools, and reports that support pricing information decisions.
Position will be responsible for helping create quarterly device pricing strategy & evaluating short-term promotional offers across various sales channels within the Prepaid Marketing Segment.
Position will also be responsible for assessing long-term customer value, as well as impact to the device subsidy budget
Seniority Level: Mid-Senior level
Industry: Building Materials, Construction
Employment Type: Full-time
Job Functions: Management Analyst, Strategy/Planning
Job description
Atkore International is an industry leader in the manufacture of Electrical Raceway and Mechanical Products and Solutions, serving a wide range of construction, electrical, fire and security and mechanical applications.
The Mechanical Pipe & Tube Strategic Business Unit (SBU), a part of Atkore International, currently has an opening for a Pricing Manager in our Harvey, IL location. Harvey is located approximately 20 miles south of downtown Chicago.
Reporting to the VP/GM of Mechanical Pipe & Tube, the Pricing Manager is charged with growing contribution margin through a combination of strategic pricing and targeted growth initiatives.
Date: October 23-26, 2018
Location: Renaissance Dallas Addison Hotel in Addison, TX
Please make plans to join us and well over 450 of your peers for the best event anywhere. We will be in Dallas, TX,October 23-26, 2018.
Don't miss out on the Early Bird Discount (When 2 people from the same firm register at the same time (item of equal or lesser value), the 3rd registrant can attend FREE of charge). Offer expires September 14th!
Date: November 28-30, 2018
Location: Mövenpick Hotel Amsterdam City Centre in Amsterdam, Netherlands
The Professional Pricing Society team and I are very proud to announce that we will be returning to Amsterdam for our next great event – The 14th Annual PPS European & Global Pricing Conference & Workshops held 28-30 November.
Conference keynotes, breakout sessions, and networking opportunities highlight the conference day on 30 November; While 28-29 November will be used for workshop days to help you enhance your pricing knowledge.
This blog series provides a forum for pricing professionals to share their insights and experience. Our guest bloggers share their knowledge about specific product or industry challenges, geographic complexities, strategies, tactics, and technologies.

This blog category offers a collection of top pricing related conversations on LinkedIn or in the comments section of pricing related blogs and articles.

Join over 5,000 of your peers in the our LinkedIn discussion group. The group offers a place to share the latest pricing strategy and technology, news, events, resources, thought leadership, and discuss the latest pricing related successes and failures in the news.

Explore our collection of valuable pricing resources including:
"There is no point in matching a competitor if the nearest store is 50 miles away."
     – GRAEME McVIE