Pricing News Daily is a digest of top pricing strategy in the news, strategy expert and technology leader's thought leadership, industry news and events, and resources for pricing professionals, business owners, creative professionals, and independent contractors.
This Edition is brought to you by:
Currently, PPS produces three major annual pricing conferences in Europe and North America. Each conference also houses a technology hall where sponsors display the latest in Pricing Solutions software. PPS also offers more than two dozen, full-day training workshops every year, taught by leaders in the pricing community. These workshops serve as the foundation for PPS's Certified Pricing Professional (CPP) designation, our state of the art pricing certification program. Candidates may be certified after mastering a multi-stage curriculum followed by rigorous testing. Successful CPPs have acquired the core knowledge which not only places them in the top rungs of the pricing field, but also gives them the tools to enhance substantially their own careers.
Click a link below to learn more…
So negotiations began. For six months, Puttnam tried every tactic he knew to reduce the $2 million price tag. Each time, Lancaster reconfirmed his desire to make the film and pointed to the only stumbling block: his $2 million fee. With only days left before filming began, the Local Hero production team admitted defeat and […]
You can see on this chart that the April peak was a stab higher toward the January peak and that now we've dropped significantly through and below the Ichimoku cloud level. The last major low was way back in December of 2016 — will that level be support since buyers showed up in large numbers […]
Tags: 
Behavioral Psychology
, 
Bitcoin
, 
crypto-currencies
, 
gold prices
,
Manipulative pricing
, 
Perceived Value
, 
Price Fixing
, 
Price Increases
, 
price perception
, 
Price Pressures
, 
Pricing Backlash
,
Pricing Model
, 
Pricing Power
, 
Pricing Psychology
, 
Pricing Strategy
, 
Product Pricing Strategy
, 
Retail
, 
Value Based Pricing
,
Willingness to Pay
Application To Your Pricing Strategies How can you use this knowledge to craft your own pricing strategies? One takeaway is to realize that people tend to gravitate towards smaller numbers because they're easier to visualize and understand. Applying the Numerosity Adaptation Effect, you can test the effect of using smaller, simplified numbers to drive conversions. […]
Unlock latent potential with price experimentation With every price quote or posted price, there is an opportunity to learn about the market, and in turn, improve pricing. Yet, a tremendous amount of the information is not captured, systemized or utilized, neither by people in pricing nor the algorithms they employ. The potential in learning from […]
MoviePass, the struggling theater subscription service, is rolling out a new plan on Wednesday, August 15th, that will limit users to three movies per month, in addition to existing restrictions on popular first-run films. It's yet another cost-cutting measure in an attempt to combat severe revenue shortfalls to save the company. But ahead of this […]
It's an open secret that advertising people hate timesheets, though it remains the preferred pricing model with no sign of an alternative. Our daily job is to find creative solutions for our clients, but we have done little to find a solution to our ancient pricing model that we despise so much even though our […]
Compared with other industries, chemical companies are among the least confident in their pricing decisions and the least likely to raise prices regularly (see Figure 1). Until recently, this laid-back approach to pricing hasn't hurt their financials, thanks to low prices for many raw materials. In the years ahead, however, chemical executives will need to […]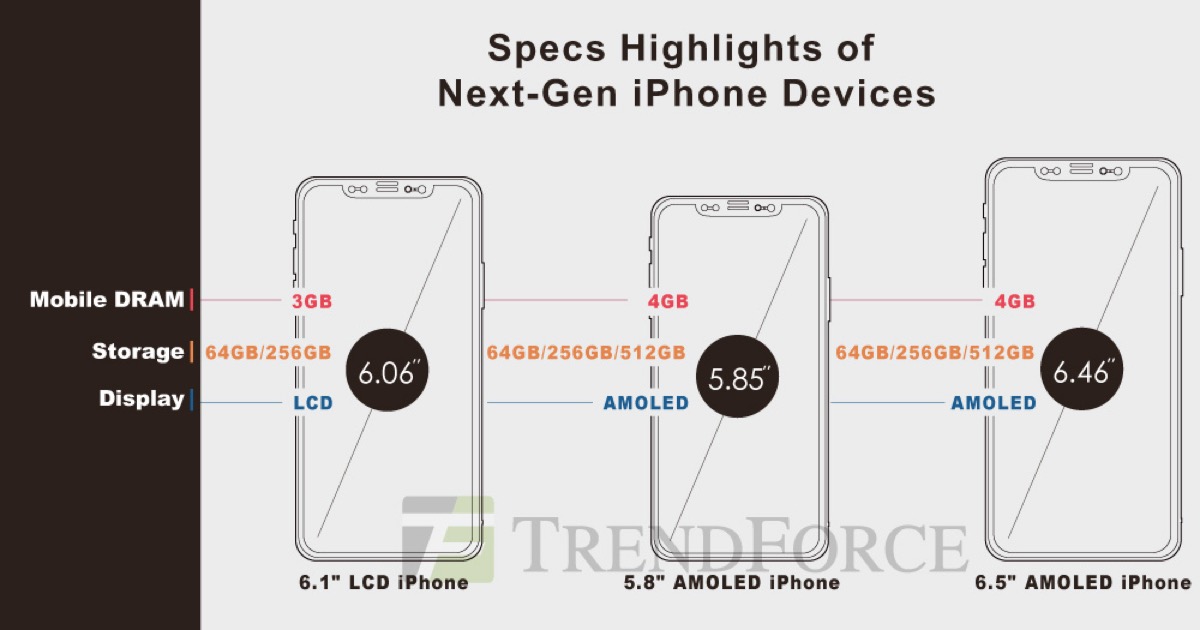 As for the new OLED models, TrendForce expects the 5.8-inch device will have a lower starting price of $899 to $949, while the current-generation iPhone X, which starts at $999, will enter its "end of life" process due to the similarity in the specs of the two models. Meanwhile, the upcoming 6.5-inch device will target […]
Date: October 23-26, 2018
Location: Renaissance Dallas Addison Hotel in Addison, TX
Please make plans to join us and well over 450 of your peers for the best event anywhere. We will be in Dallas, TX,October 23-26, 2018.
Don't miss out on the Early Bird Discount (When 2 people from the same firm register at the same time (item of equal or lesser value), the 3rd registrant can attend FREE of charge). Offer expires September 14th!
Date: November 28-30, 2018
Location: Mövenpick Hotel Amsterdam City Centre in Amsterdam, Netherlands
The Professional Pricing Society team and I are very proud to announce that we will be returning to Amsterdam for our next great event – The 14th Annual PPS European & Global Pricing Conference & Workshops held 28-30 November.
Conference keynotes, breakout sessions, and networking opportunities highlight the conference day on 30 November; While 28-29 November will be used for workshop days to help you enhance your pricing knowledge.
This blog series provides a forum for pricing professionals to share their insights and experience. Our guest bloggers share their knowledge about specific product or industry challenges, geographic complexities, strategies, tactics, and technologies.

This blog category offers a collection of top pricing related conversations on LinkedIn or in the comments section of pricing related blogs and articles.

Join over 5,000 of your peers in the our LinkedIn discussion group. The group offers a place to share the latest pricing strategy and technology, news, events, resources, thought leadership, and discuss the latest pricing related successes and failures in the news.

Explore our collection of valuable pricing resources including:
"Nowadays people know the price of everything and the value of nothing."
     – Oscar Wilde