PND is a digest of pricing focused news, thought leadership, events, training and certification resources for pricing professionals.
This Edition is brought to you by:
The Perfect Price AI platform makes millions of pricing decisions for forward-thinking companies around the world. Our cloud-based service allows customers to quickly anticipate and react to changes in demand in real-time – enabling them to maximize revenues, profit, and utilization.
Its machine learning leverages proprietary data – the biggest competitive advantage–to increase average rates, utilization, and profit. Perfect Price works with forward-thinking companies in industries ranging from rental car and airline to sports clubs and gas stations.
Adventure tourism and indoor VR attractions | blooloop

Kim, founder of The Park Database, looks at the trend towards experiences over objects.

The summer months are here, and adventure tourism is having a moment.  The pricing power of adventure tours is certainly something to consider, as more people go in search of new experiences. Adventure tourism hotspots are emerging in Eastern Europe, Scandinavia, South Africa, and Southeast Asia.

The Park Database has noted the spending power of typical adventure sports tourists. There is an average of $3,000 spent per itinerary (Adventure Travel Tourism Association). These adventurous experiences range from safaris to cultural tours, hiking to kayaking.

Read complete article here:

Adventure tourism and indoor VR attractions | pricing power | blooloop.
AT&T brings cable TV prices to online streaming with $135 monthly plan | Ars Technica

AT&T is now charging up to $135 a month for the online video service formerly known as DirecTV Now.

DirecTV Now launched in 2016 with plans ranging from $35 to $70 a month for 60 to 120 channels. There have been several price increases and a reduction in the number of channels since, resulting in AT&T offering just two packages of $50 a month for 45 channels and $70 a month for 60 channels.

This week, AT&T completed the name change from DirecTV Now to "AT&T TV Now." The $50 and $70 plans still exist, but AT&T TV Now customers can also get 65 channels for $93 a month, 85 channels for $110, 105 channels for $124, or 125 channels for $135. There's also a Spanish-language plan called Óptimo Más with 90 channels for $86 a month.

Read complete article here:

AT&T brings cable TV prices to online streaming with $135 monthly plan | Ars Technica.
Star Wars: Galaxy's Edge Droid Depot- How To Build A Droid & Pricing | Your Magic Insider

Who hasn't wanted to build their own droid after watching Star Wars? Now you can have a chance to build your own droid in Star Wars: Galaxy's Edge when you visit Droid depot. In this post we are going to share with you everything you need to know about how to build your own customizable droid unit, what units are available and the price.

If you don't know, The Droid Depot is a shop in Star Wars: Galaxy's Edge, but it's more than that. Much like Savi's Workshop, the Droid Depot is an experience in itself, Disney even has it listed under: "attractions" on the park guide map.

Read complete article here:

Star Wars: Galaxy's Edge Droid Depot- How To Build A Droid & Pricing | Your Magic Insider.
CBD Pricing Comparison (price per mg) | M A N O X B L O G

has more than 20 years of experience in the control and treatment of air, working with an experienced and qualified technical staff and with the most advanced technology in this area, which together guarantee the quality of the services provided.

How to compare the pricing of CBD products?

To compare CBD products across different brands, strengths and sizes one has to calculate the cheapest price per mg of CBD in a given strength. Meaning; how much am I paying per mg of CBD when I want to buy 300 mg of CBD. Similar to be asked about 600mg and 3000mg.

This will answer the price point to let you compare the price per mg of CBD.

Read complete article here:
A Good Condo Valuation system allows factors that Specifically Impact Condo Pricing | Homequant

The above graphics show that a 2,000 SF condo in a downtown high-rise with world class amenities will be significantly pricier than its similar-size counterpart in a mid-rise building with typical amenities in the suburb.

Such price differences are more stark in major cities; for example, a condo in Midtown Manhattan (NYC) will be at least 5-to-10 fold pricier than a similar one in Queens (NYC suburb).

Read complete article here:

Homequant : A Good Condo Valuation system allows factors that Specifically Impact Condo Pricing.
CRE Pricing Stays Flat at Midyear | Commercial Property Executive

Commercial real estate prices ended a weak first half of 2019 on a down note. According to the Ten-X Commercial Real Estate Nowcast, the All-Property Index dropped 0.2 percent month-over-month in June, leaving it flat with its level one year ago. Pricing was down or flat on a monthly basis in all five major property segments.

The apartment segment was the only one to tread water in June, with the Ten-X Apartment Nowcast flat from May and up 2.1 percent from last year. The regional picture was generally weak, with the Midwest being the standout showing some strength, increasing 1 percent in the month, placing it a solid 5.3 percent up over the past year.

The other four major property segments all posted 0.2 percent monthly declines in June. This also left the office, retail and industrial segments essentially flat from the midpoint of last year. Hotel pricing is down 2 percent year-over-year, according to the Ten-X Hotel Nowcast. Hotel pricing was flat-to-down regionally with the exception of the Southeast, which increased 0.3 percent in June.

Read complete article here:
Apple Arcade Could Win Customers with Attractive Pricing | Market Realist

Apple's (AAPL) is rumored to be offering its upcoming gaming subscription service, Apple Arcade, for $4.99 per month. Guilherme Rambo from 9to5Mac revealed the expected price of Apple Arcade based on a promotional message in one of the application programming interfaces used by the Apple Store app. 9to5Mac gained access to a special early access program of Apple Arcade. This early access was offered to Apple employees for $0.49 per month and included a one-month free trial.

Apple introduced its Apple Arcade subscription service back in March. The gaming service will offer over 100 new and exclusive titles. It works across Apple's platforms, including the iPhone, iPad, Apple TV, and Mac. Apple Arcade will offer exclusive games, including originals from popular creators Hironobu Sakaguchi, Ken Wong, and Will Wright.

The gaming service will have no ads, will require no additional purchases, and will respect user privacy. It will also provide access to multiple family members via a Family Sharing account. Apple's upcoming September 10th event could shed more light on the pricing of the gaming service.

Read complete article here:

Apple Arcade Could Win Customers with Attractive Pricing – Market Realist.
J.D. Power reports used truck devaluation slowing in July | tps

The used truck market experienced mixed pricing but a slight reprieve for unit devaluation in July, J.D. Power reported Wednesday in its August 2019 Commercial Truck Guidelines industry report.

In the auction market, J.D. Power states auction volume pulled back in July while pricing was mixed. There was a resurgence of interest in newer trucks, perhaps as a result of lower values.

Read complete article here: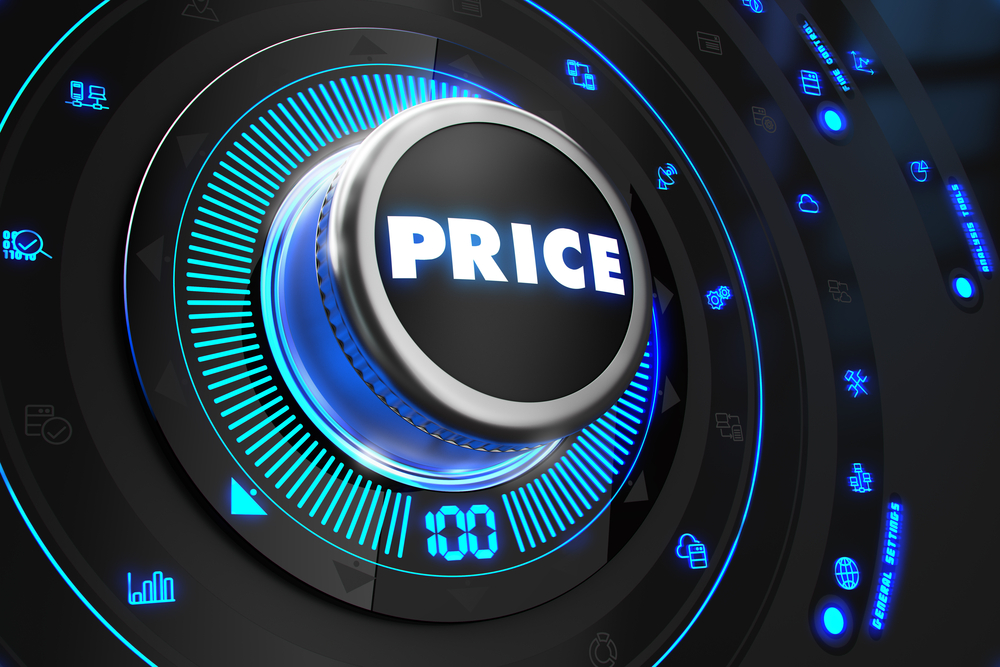 Digitalization is everywhere of course. But whereas some industries are 100% digital from birth, others are still transforming from traditional consumer or industrial products to more of a digital service industry. Regardless of where your industry and company is on the digitalization path, pricing practices are severely impacted. Digitalization means increased transparency, more information,  as well as internationalization of buying and selling, but also new opportunities for value-adding and new services that can be offered and monetized.
Participants and viewers of the webinar will learn about:
What trends in digitalization mean for pricing.
Avoiding (some) pricing pitfalls when digitalizing existing offerings
Using digital insights to better understand opportunities
How to predict optimal prices for digital services using market research
The webinar will be available from the end of May 31st, 2019. If you have already signed up you will receive a link by the end of this date. Otherwise, sign up on the right and receive a link by email to view the recording.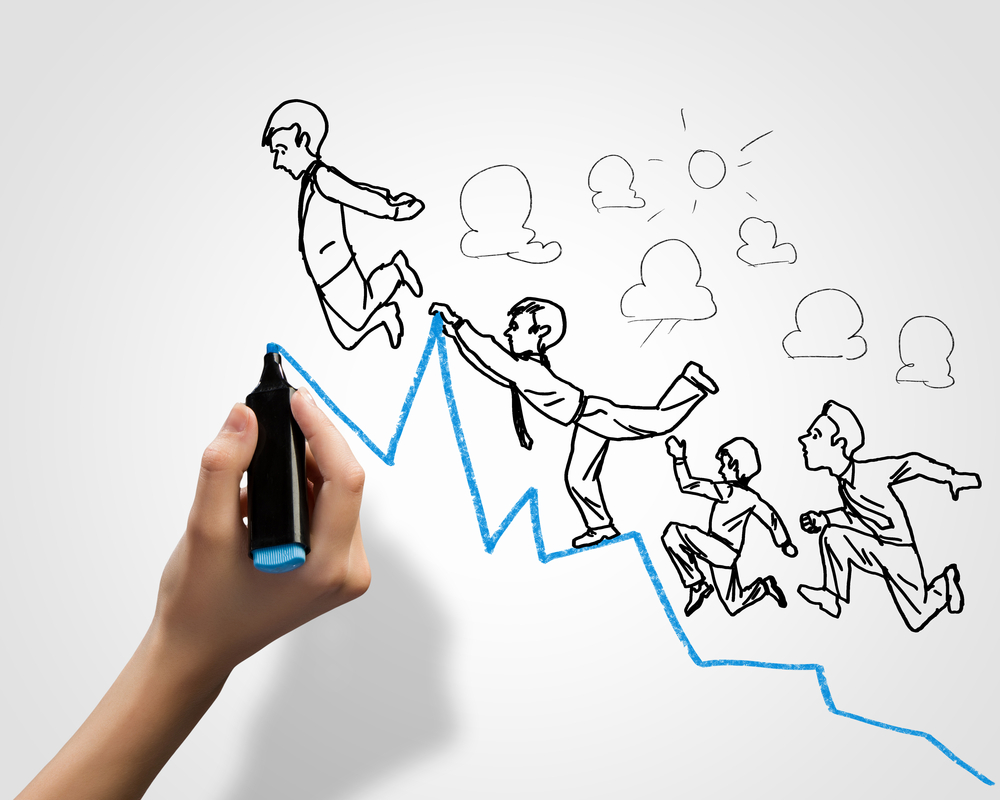 In this webinar PriceBeam co-founder and Chairman, Finn Hansen, together with The Pricing Coach, Mark Peacock walk viewers through various challenges around the pricing of new products or services.
This on-demand webinar covers:
Common challenges when creating new products or services
How pricing should play a more prominent role in the innovation process
The various steps of product development and how pricing can add value at each step
Different types of price research that can improve the value of the new product
Psychological pricing tactics to improve the introduction of the new product or service.
Pricing is high impact, but are you getting the attention you deserve? In any enterprise environment, the struggle for attention and resources is always an issue. As a pricing professional, how can you get c-suite attention for prioritizing pricing initiatives and allocating budget?
Aligning yourself with your company's digital transformation initiatives is a great way to move pricing into the fold as a key driver. In particular, focusing on disruptive technologies like Cloud Technologies, AI, Machine Learning, and Decision Automation, can help to spark executive interest.
By choosing an AI vendor over other pre-internet vendors you'll find more approachable budgets and rapid implementation timelines, which will aid immensely in getting executive buy-in. AI-based pricing tools, like Perfect Price, have measurable ROI and are proven to simulate pricing better than other technologies.
We are excited to announce we'll be in Las Vegas, NV for our 30th Annual Fall Pricing Conference & Workshops October 15-18, 2019! You can register now and take advantage of our Early Bird Offer.
We are excited to announce we'll be in Berlin, Germany for our 15th Annual European and Global Pricing Workshops & Conference to be held November 27-29, 2019!
"The single most important decision in evaluating a business is pricing power," Buffett told the Financial Crisis Inquiry Commission in an interview…
"If you've got the power to raise prices without losing business to a competitor, you've got a very good business. And if you have to have a prayer session before raising the price by 10 percent, then you've got a terrible business."
Explore our collection of valuable pricing resources including:
Join 1,000's of your peers in the our LinkedIn discussion group.
The group features informative pricing strategy and technology focused news, events, resources, thought leadership, and discussions.