Pricing News Daily is a digest of top pricing strategy in the news, strategy expert and technology leader's thought leadership, industry news and events, and resources for pricing professionals, business owners, creative professionals, and independent contractors.
This Edition is brought to you by: 
SPOSEA B.V. drives increased profitability for SAP users by SIMPLIFYING SAP's Price Data Optimization, Management and Execution. We provide the SAP ecosystem with enterprise-wide Price Management that increases margins through optimized prices. Our family of products includes BrightPrice Optimizer, BrightPrice Manager, BrightPrice DealManager, and BrightPrice MarketDynamics. We provide out of the box solutions for effectively managing Pricing in SAP. SPOSEA is headquartered in Eindhoven, the Netherlands, and has offices in San Francisco, California and Walldorf, Germany.
Click a link below to learn more…
---
The convenience of pickup/delivery is actually just one pain point of traditional shops which mobile internet technologies in 2014 were well-developed enough to improve efficiency and reduce cost. We studied a few sectors of household chores and found that laundry services had the highest frequency of usage, and decided to give it a try. KnocKnocK […]
Some 260 jobs have been lost at Kent food supplier Southern Salads after the Brexit-hit pound forced the company into administration. FRP Advisory has been appointed administrators of the Tonbridge-based firm, which will cease trading immediately, leaving hundreds of staff out of work. The family-run company operated for 30 years, weathering "competitive pricing pressures from […]
Setting retail prices can be based upon a number of factors. First, most retailers are obsessed with their competitors' prices and can be relentless about matching them. But besides just matching the competition, there are all sorts of other ways to price, including: cost-plus, keystone and other more random methods. For example, China's retailers like […]
We have all been there; you need to get a proposal out the door today, there are a million and one other things all screaming for your attention and then you realise half the items in your proposal don't have up-to-date prices. What is the solution? The answer is CSV. Yes, believe it or not […]
Iwase said the company sold 1 million litres of lubricants here last year and hopes to double sales this year. "Our priority is to build more Eneos brand awareness. Then, we would like to communicate to consumers about Eneos products and quality. We also plan to expand our dealer network from 700 outlets at present […]
TRANSPARENCY IN PRICE AND QUALITY Looking ahead, the entrance of Amazon into the local market will trigger competitive reactions. Two directions are possible: Either through aggressive price promotions or through added value. There are other reasons why Amazon may refrain from competing on price alone. The Internet allows for transparency regarding price and value. Value […]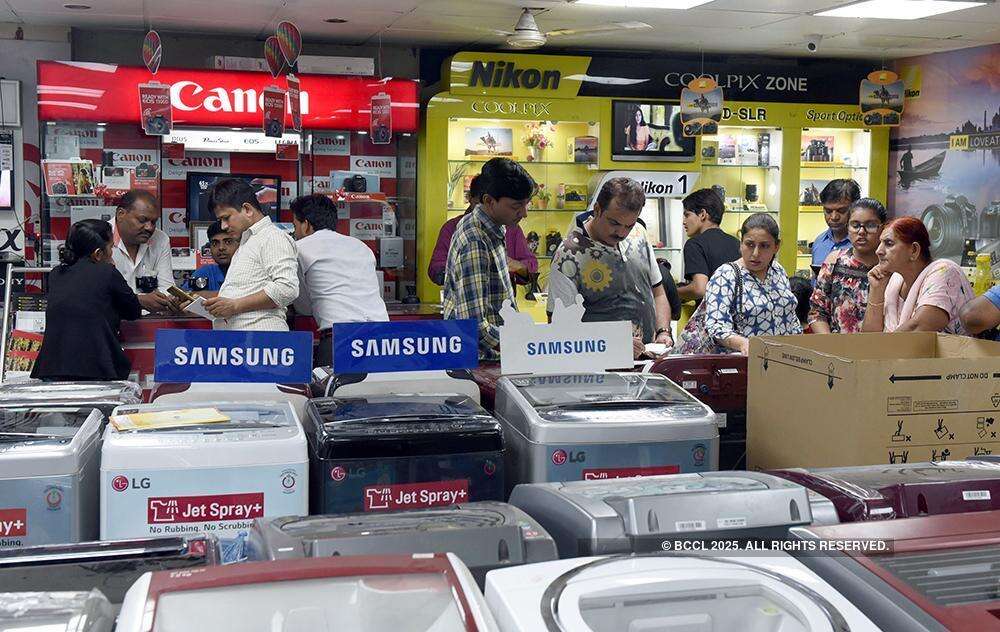 Price of products of big electronic brands such as LG, Samsung, Sony, Panasonic, Lenovo, Motorola and Xiaomi are becoming common across online and brick-and-mortar stores, removing the distinctive advantage which used to draw consumers to online deals. While brands like LG, Samsung, Sony and Panasonic have entered into business relationship with the e-commerce marketplaces to […]
Other key findings include: Only 15 percent of organizations are aggressively moving to improve patient access with both diverse sites of care and digital connectivity. Nearly three-fourths of organizations rate poorly relative to their efforts to use consumer insights for decision making. Less than 10 percent of organizations are pursuing pricing strategies and price transparency […]
Tags: Health Insurance Pricing, Health Services Pricing, Price Setting, Pricing Model,services pricing
---

Dynamic pricing solution for Geo-Targeted Price Optimization The Right Price All Over the World DYNAMIC PRICING Our Dynamic pricing software combines real- time market analyses with intelligent price optimization techniques. The optimal pricing strategy will boost your traffic, sales and profits. EXIT INTENT TECHNOLOGY Our Exit Intent technology uses refined behavioral analysis techniques to trigger […]
Date: August 23-24, 2017
Location: Chicago, IL
Blending Art and Science to Spark the Next Pricing Evolution – A More Meaningful Way for Qualified Senior Pricing Leaders to Share Strategic Insights
A Series of Facilitated Executive Roundtables for the Senior Pricing Professional
Bringing together a roster of master innovators in the pricing space, the inaugural Pricing and Revenue Optimization Executive Forum offers a rare opportunity to step outside the myopia of your day-to-day.
After extensive surveys of pricing leaders across multiple industries, we've created a program around the imminent challenges that you're tackling now.
It will get intense. Maybe even a bit heated. But either way you'll walk away with a more expansive outlook on how to optimize your margins.
Date: October 24-27, 2017
Location: Hilton San Diego Bayfront in San Diego, California
Hear from our President, Kevin Mitchell, give insight on the conferences we offer.  Please make plans to join us and well over 500 of your peers for the best event anywhere as we discuss Data, Change Management and the Profit Landscape. Don't miss out on the Early Bird Discount (Buy 2 Get 1 Free). It expires September 15th!
CONFERENCE HIGHLIGHTS
12 Certified Pricing Professional Workshops
4 Breakout Tracks
Over 40 Speakers
2 Full Conference Days
Over 100 Hours of Networking

Pricing transformation through digital disruption.
DIGITAL TRANSFORMATION AND E-COMMERCE | DIGITAL PRICING STRATEGIES FOR B2C | E-COMMERCE PRICING IN THE B2B CONTEXT | VALUE CREATION AND CHANNEL MANAGEMENT | DIGITAL SUBSCRIPTIONS AND PAYMENTS | REVENUE MANAGEMENT & COMMERCIAL EXCELLENCE
Understand how digitalisation and online services are changing the future of commerce
Develop superior pricing strategies in the highly competitive B2C space
Explore how digital transformation and ecommerce are interdependent in the B2B context
Value creation, communication, managing partners and channel conflict
Leverage margin enhancement in digital subscriptions and leveraging digital payment platforms
Identify revenue management and commercial strategies for pricing excellence
Learn about setting up ecommerce platforms, subscriptions, data analytics and applications for pricing excellence.