Pricing News Daily is a digest of top pricing strategy in the news, strategy expert and technology leader's thought leadership, industry news and events, and resources for pricing professionals, business owners, creative professionals, and independent contractors.
This Edition is brought to you by:
Strategic Pricing Solutions, LLC (SPS) is a management consulting firm helping clients with pricing strategies, data analytics, and pricing processes. SPS was formed by Scott Francis in 2005 with a vision of enabling B2B clients to build sustainable strategic pricing capability to significantly improve their profitability. By providing flexibility in how we serve our customers, SPS consulting enables clients to build sustainable strategic pricing capability and continuous improvement in profitability through better pricing decisions.
Click a link below to learn more…
---
"Technological innovation can help make this marketplace more transparent," Mr. Johal says. "The marketplace is finally being brought into the 21st century." The next step, he adds, is likely to be dynamic pricing – or the ability for municipalities to change parking rates more quickly based on availability and demand. San Francisco, for example, has […]
Drug makers argue that the bill is a first step toward price controls that will decimate their research and development work. Pharmaceutical companies certainly deserve a reasonable return on their substantial investments in research and development. But if they reveal a pricing strategy that seems justified, it could have the opposite effect, relieving the pressure […]
Celanese Corporation CE announced that it will increase the list and off-list selling price of certain acetyl intermediates products. The price hike is effective immediately or as contracts permit. In the United States, prices of Acetic Acid, Acetic Anhydride and Acetic Acid/ Acetic Anhydride blend will increase by 4 cents per lb. In Mexico and […]
More turbulence is afoot at J.Crew. In April, Jenna Lyons, the brand's longtime creative director, suddenly announced her departure from the company. Somsack Sikhounmuong, who had been designing for J.Crew since 2001, would replace her. But right at the start of New York Fashion Week, Sikhounmuong has announced that he is also leaving the company. Business of […]
The relationship between insurers and regulators has always been challenging. This is true for any number of reasons, some of which are understandable given the nature of the roles that regulators perform, and the sheer number of requirements across the U.S. For instance, an approach to policy pricing that's approved by regulators in one state […]
New Delhi: Petroleum minister Dharmendra Pradhan on Monday said the dynamic pricing regime, whereby prices of transport fuels are revised daily, would continue despite petrol prices going up by over Rs 6 per litre since the scheme was introduced pan-India from mid-June. Speaking to reporters after taking over additional charge of the Skill Development and Entrepreneurship […]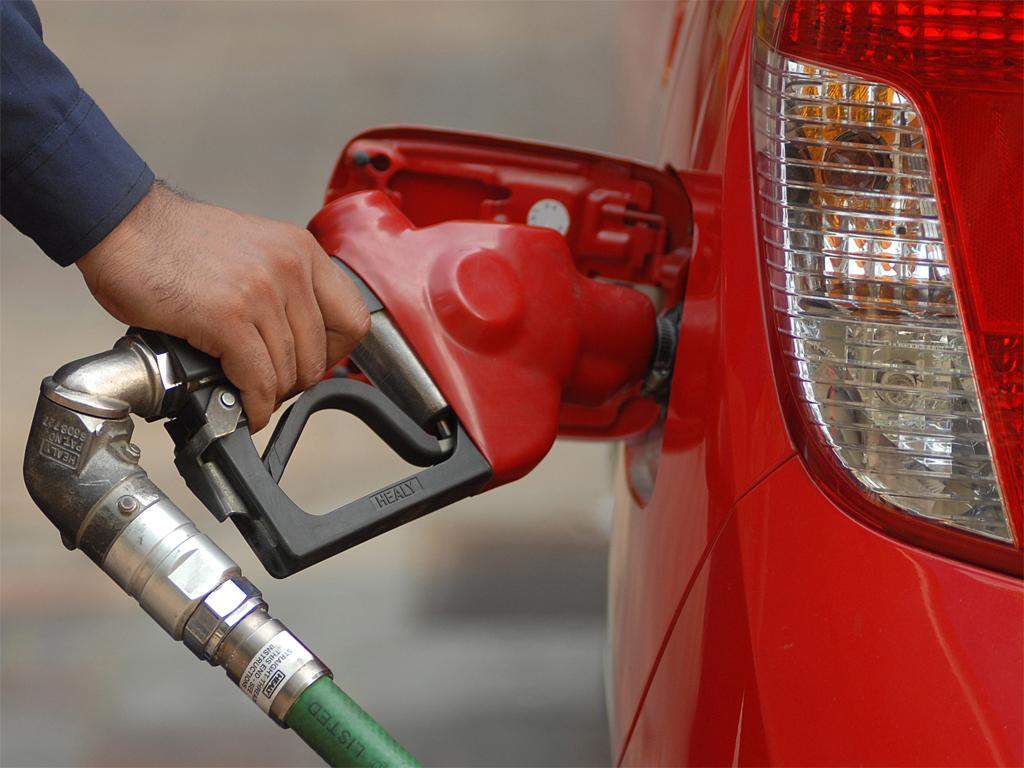 KOLKATA: Both petrol and diesel prices in Kolkata have risen by more than 7% since June 16, when the government introduced dynamic pricing of fuel. Dynamic pricing, according to oil marketing companies, is to ensure the benefit of even the smallest change in international fuel prices can be passed on to dealers and consumers. The […]
Parking meters across San Francisco may feature "dynamic" pricing by the end of this year. The new parking meter pricing policy will allow The City's transportation planners to lower or raise prices based on the demand for parking spaces, in similar fashion to Uber's surge pricing, which raises prices for ride-hail vehicles when demand for […]
---

Summary: Price optimization enables companies to move beyond cost-plus pricing and determine the range of prices that could be charged for a variety of customers and products. Price optimization can increase current operating income by 1 to 4% of sales, which in many cases will translate into a 20 to 50% increase in operating income. The most sophisticated […]
Date: October 24-27, 2017
Location: Hilton San Diego Bayfront in San Diego, California
Hear from our President, Kevin Mitchell, give insight on the conferences we offer.  Please make plans to join us and well over 500 of your peers for the best event anywhere as we discuss Data, Change Management and the Profit Landscape. Don't miss out on the Early Bird Discount (Buy 2 Get 1 Free). It expires September 15th!
CONFERENCE HIGHLIGHTS
12 Certified Pricing Professional Workshops
4 Breakout Tracks
Over 40 Speakers
2 Full Conference Days
Over 100 Hours of Networking

Pricing transformation through digital disruption.
DIGITAL TRANSFORMATION AND E-COMMERCE | DIGITAL PRICING STRATEGIES FOR B2C | E-COMMERCE PRICING IN THE B2B CONTEXT | VALUE CREATION AND CHANNEL MANAGEMENT | DIGITAL SUBSCRIPTIONS AND PAYMENTS | REVENUE MANAGEMENT & COMMERCIAL EXCELLENCE
Understand how digitalisation and online services are changing the future of commerce
Develop superior pricing strategies in the highly competitive B2C space
Explore how digital transformation and ecommerce are interdependent in the B2B context
Value creation, communication, managing partners and channel conflict
Leverage margin enhancement in digital subscriptions and leveraging digital payment platforms
Identify revenue management and commercial strategies for pricing excellence
Learn about setting up ecommerce platforms, subscriptions, data analytics and applications for pricing excellence.