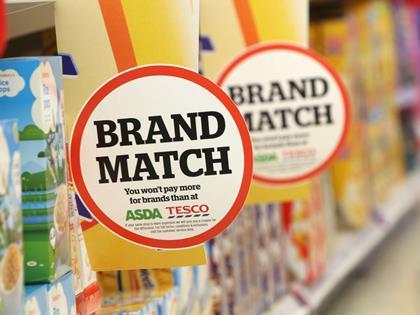 Sainsbury's has overhauled its pricing strategy and revamped its Brand Match scheme to compare prices against Asda and not Tesco as it looks to address the new reality in UK grocery.
The retailer said it had moved to a mid-low pricing strategy after reducing the price of about 12,000 products over the past 18 months, and would launch a new campaign across TV, print and in-store to explain its new approach.
Sainsbury's marketing director Sarah Warby said customer feedback was at the heart of the new strategy. "Customers tell us they find supermarket prices and promotions confusing and don't always know who to trust when it comes to getting good value.
"So we're making it easier for customers to buy the products they love, safe in the knowledge they can get good value all the time on all products, without having to wait for promotions."
Read complete article here: