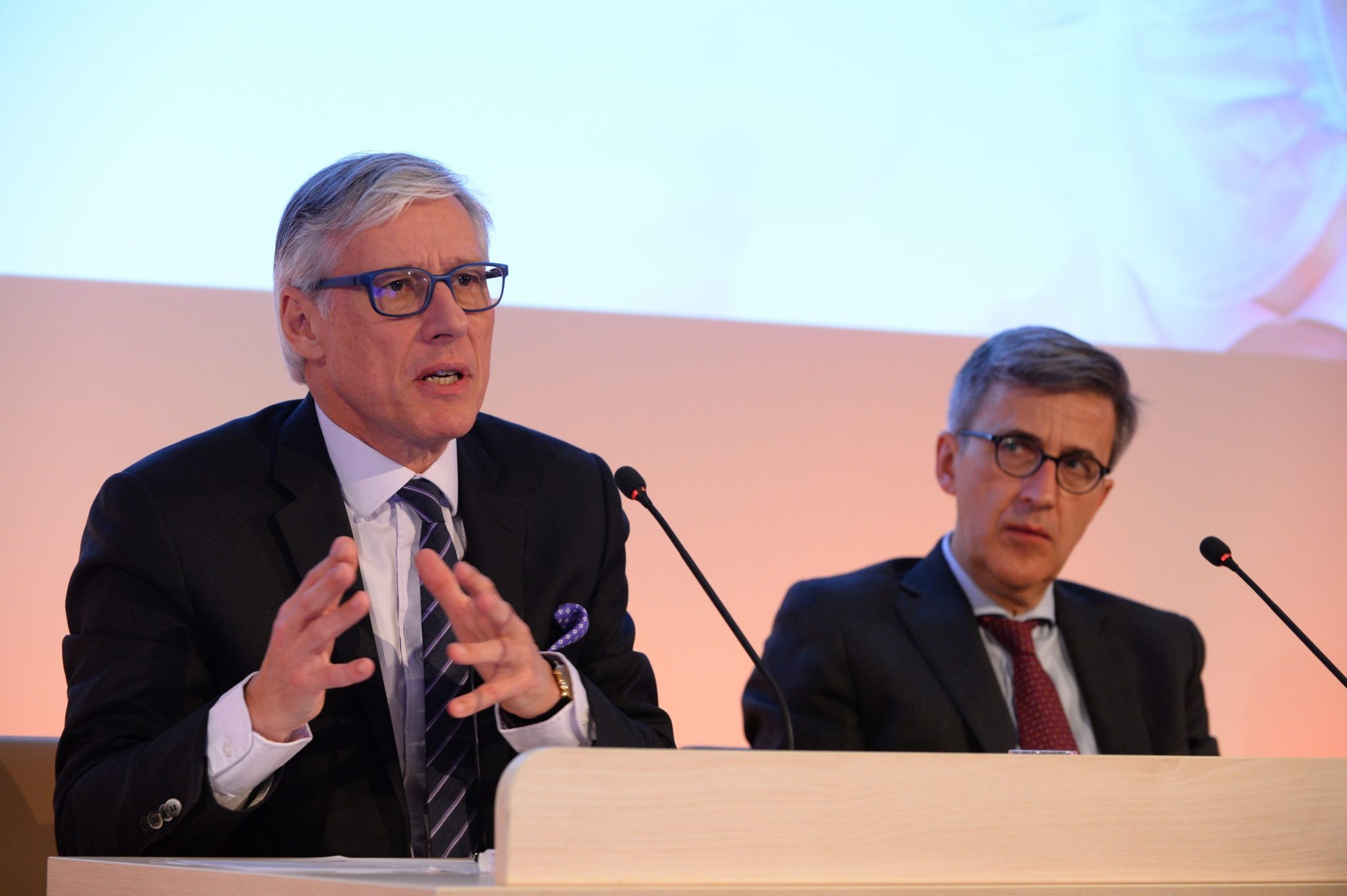 What do you do when your industry is routinely pilloried by the president of the US for being run by a group of white collar price gougers, routinely ripping off the American consumer?
Brent Saunders speaking at an Endpoints News event on Jan 10, 2017 (Endpoints News)
In Big Pharma's case, you begin to understand that those opaque drug prices you work with are a big part of the problem, and you start to shed a light on the pricing menu, while committing to an ethical approach on pricing that might help cool the white-hot rhetoric.
Brent Saunders at Allergan got the ball rolling with a pledge to hold year-over-year price increases to single digits. Others drove in, like J&J, offering a look at aggregate prices for their whole portfolio. And today Sanofi is joining the bunch after hammering out its own pricing pledge, while staking out a unique role for itself demonstrating that its prices are actually falling in the US.
In a new policy announced today, the French pharma giant has decided to benchmark its drug price increases to the National Health Expenditure growth rate, which is projected to be 5.4% this year, says Cybele Bjorklund, head of global policy at Sanofi. And they'll reveal what their aggregate pricing changes are — for the list price as well as the lower net price after discounts — each year.
If one drug price increase does break the NHE model, Sanofi will explain why, she adds.
Read complete article here:
Sanofi takes its own drug pricing pledge, pointing to a decline in their aggregate net price – ENDPOINTS NEWS.