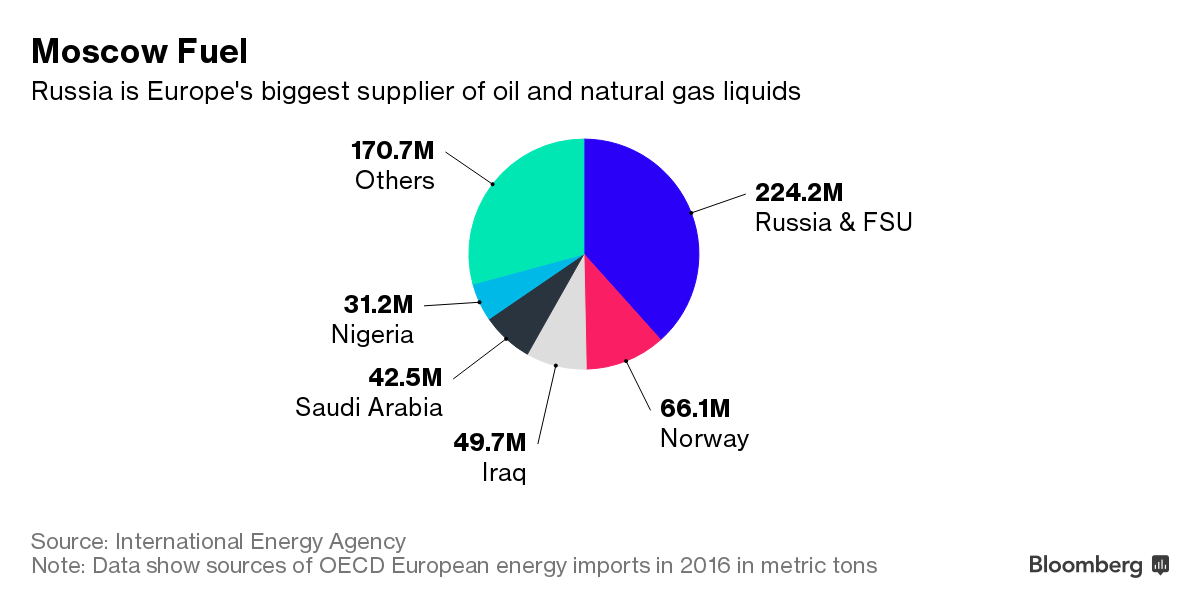 Saudi Arabia's pricing in Europe caught Russia's attention less than two years ago before the two nations started talks to curb crude output. State-run Rosneft PJSC, Russia's biggest crude supplier, in 2015 said the Saudis were "dumping'' in Europe to expand market share. There is a risk price wars may resume in Europe, raising the possibility the output cut agreement won't be extended to the second half of this year, Rosneft said last month.
Aramco cut the May pricing of Arab Light crude to northwest Europe by 45 cents a barrel from April, to a $4.35 discount to the benchmark. It cut Arab Light to Asia by 30 cents, to a 45-cent discount. The company was forecast to cut the Asia pricing by 35 cents a barrel, according to the median estimate in a Bloomberg survey of five refiners and traders.
This month's price cuts could trigger similar moves from other oil exporters as they battle for their share of key markets, Bell said. "It's usually a race to the bottom."
In a further concession to European refiners, Aramco will tweak the benchmark it uses in the region to make it easier for crude buyers to hedge their purchases, according to a letter obtained by Bloomberg. The change will take effect on July 1.
Read complete article here:
Saudi Aramco Cuts Oil Pricing for Europe Where Russia Dominates – Bloomberg.