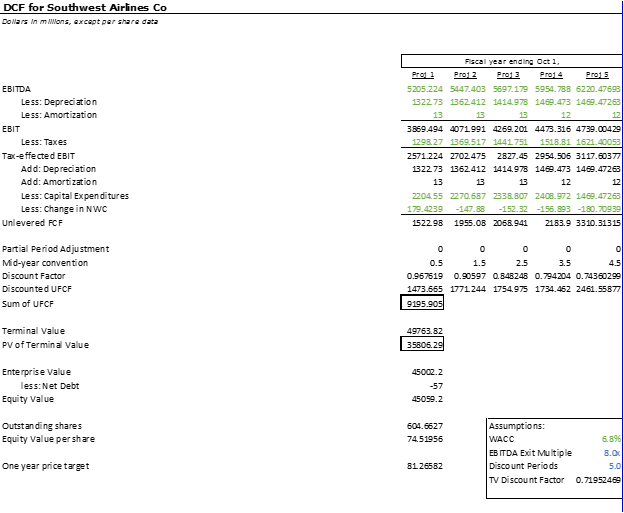 Business Drivers:
Price of oil and labor costs heavily influence profit margins.
Demand markets: leisure travel, business travel, freight transportation
Ancillary services unmatched by other airlines such as WiFi on the plane, transportation of pets, and EarlyBird Check-In. The company sells services unavailable through most other airlines, yet includes checked bags in the price of tickets, a service for which competing airlines charge fees on top of ticket prices.
High switching costs through loyalty point systems drive repeat customers. Multi-tiered pricing strategy helps capture consumer surplus: "Wanna Get Away" fares are lowest prices/benefits, "Anytime" fares are middle pricing/benefits, "Business Select" fares are highest prices but are rewarded the most perks.
Read complete article here:
Southwest Airlines – Business Review – Southwest Airlines Co. (NYSE:LUV) | Seeking Alpha.