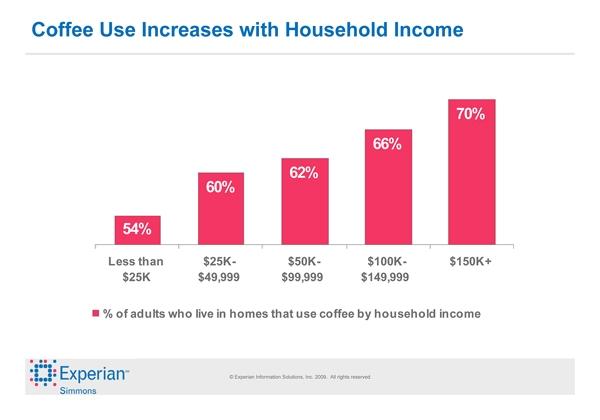 Summary
Starbucks announced another price increase.
Thecompany's history of price increases is not just a product of brand strength; SBUX also relies on high asset values which improve consumer sentiment.
Premium pricing strategy exposes Starbucks to an interest rate hike.
Starbucks (NASDAQ:SBUX) announced that it would raise prices by as much as $0.30 next week. The move is the latest example of the firm's premium pricing strategy that has proved highly successful. SBUX has raised prices for at least the past three years, according to spokesperson Lisa Passe, typically by 1-2% each year. It should be more difficult for SBUX to raise prices: the firm's premium brands are discretionary and labor market conditions continue to weaken. Labor force participation is near a thirty-year low and income growth remains flat. At the same time, competition has increased. Fast food companies such as McDonald's (NYSE:MCD) and Burger King (BKW), and even fast-casual joints have added coffee to their menus. How is it that SBUX can continue to raise prices?
Read complete article here:
Starbucks' Premium Pricing Strategy Is At Risk – Starbucks Corporation (NASDAQ:SBUX) | Seeking Alpha.