This Week in Pricing is a recap of the week's best pricing focused news, strategy expert and technology leader's thought leadership, industry news, events, and resources for pricing professionals.

This Edition is brought to you by: 
SPOSEA B.V. drives increased profitability for SAP users by SIMPLIFYING SAP's Price Data Optimization, Management and Execution. We provide the SAP ecosystem with enterprise-wide Price Management that increases margins through optimized prices. Our family of products includes BrightPrice Optimizer, BrightPrice Manager, BrightPrice DealManager, and BrightPrice MarketDynamics. We provide out of the box solutions for effectively managing Pricing in SAP. SPOSEA is headquartered in Eindhoven, the Netherlands, and has offices in San Francisco, California and Walldorf, Germany.
Click a link below to learn more…
I resolve to: Set prices according to the value we bring to customers, not according to my costs. Use the rich data I have in my transactions and CRM interactions to better understand my customers' needs, how they react to prices and offers, how their prices compare to similar customers and situations, the reasons we […]
The Ohio Supreme Court decided this week that First Energy can keep a $43 million refund it owed ratepayers. But the decision wasn't just a victory for the power company. When First Energy purchased renewable energy credits, it overpaid. Then the power company charged customers fees not only to cover the cost of buying those […]
The fee hikes also demonstrate the conundrum for Amazon's Marketplace sellers, who gravitate to the e-commerce giant for its extensive research, robust search and sticky Prime customers, but who also face competition from Amazon itself and the whims of the company's seller policies. Those whims have led some sellers to turn elsewhere, notably Walmart, which […]
Looking at individual business segments, too, this report echoed other recent P&G quarters. Once again, the grooming business was the most challenged, with organic sales declining 3 percent from a year earlier, as lower-priced insurgents keep taking market share. And again the SK-II brand — a luxury skin-care line that includes products such as […]
For years, a key pillar of Apple's (NASDAQ: AAPL) iPhone pricing strategy has been to sequentially cascade models down to successively lower price points each year following the release of new models. This has been crucial for a number of reasons. Doing so allowed Apple to address lower and more affordable price points, bolstering unit […]
The iPhone X is a 'strategic success' for Apple as the device has established a new premium price point for phones and is two years ahead of the competition with its 3D sensing camera technology, according to KGI Securities analyst Ming-Chi Kuo, a person with extensive knowledge of the Apple supply chain. "We believe the iPhone X […]
Pricing is an essential factor of differentiation for retailers along with location advantage. All the stakeholders of retailing have recognized the importance of pricing strategies, have been to redefining the strategy, tactics, and tools for optimizing the pricing strategies. The new digital era of big data, mobile commerce, analytics have changed the pricing strategy dynamics […]
Most current iterations of cryptocurrencies are, at their core, meant to operate as currencies. However, currencies have, for many centuries, needed to meet a number of specific criteria to be recognised as such – namely, acting as a unit of account, a medium of exchange, and a store of value. Despite fulfilling most of the […]
What goes up must come down — and yesterday, it seemed it was cryptocurrency's turn to take a dance with gravity. Bitcoin saw its price drop by as much as 25 percent. Bitcoin losses, however, were probably felt a bit more acutely — by close of business in New York, bitcoin was trading for $10,370, […]
Shoppers at Whole Foods Markets across the U.S. have been astonished to discover empty shelves at their local stores in recent months, with one customer describing the stores as "the Soviet Safeway." Barclay analysts found stores in disarray with "entirely empty" shelves and deteriorating produce, Business Insider reported. "Analysts said they encountered 'high' out-of-stock issues […]
Sleek black cameras monitoring from above and weight sensors in the shelves help Amazon determine exactly what people take. If someone passes back through the gates with an item, his or her associated account is charged. If a shopper puts an item back on the shelf, Amazon removes it from his or her virtual cart. […]
Last week, I shared a presentation with an executive team at a large public SaaS company on everything I've learned about pricing. Here's a summary of the frameworks and theory that I've aggregated over a decade of investing in startups. Why do we set prices? Setting aside the important reasons of generating revenue and maintaining […]
Back in June 2016, I reported on a relatively new phenomenon in SaaS: the rise of pricing transparency. We investigated pricing practices at 87 of the largest public and private software-as-a-service (SaaS) companies in the US. That study revealed that more than half of private SaaS unicorns (55%) were publishing their pricing online for the […]
We talked a lot in the last year, especially at Billboard, about slow ticketing and competitive pricing. Are we approaching a cap on what customers can be charged? We're in a transition now. That 10 a.m. onsale and instant sellout is like a drug, even if the reality is it was a high percentage of […]
BARCELONA, SPAIN, January 26, 2018 – Ashland today announced it will increase the price of its portfolio of UPR and gelcoat products in Europe, the Middle East and Africa (EMEA) by 100 Euros per metric ton and its portfolio of epoxy vinyl ester products by 150 Euros per metric ton. This increase will take effect […]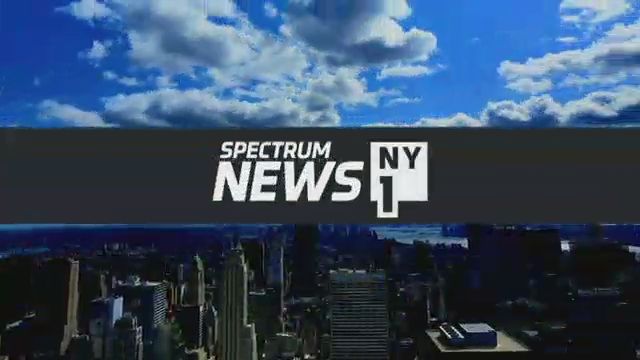 For those who don't drive and rely on public transportation, many are in support of the congestion pricing, saying it helps more people than it hurts. Members of Riders Alliance, a transit rider activist group, showed up at the press conference. "Congestion pricing is progressive," said Rebecca Bailin of Riders Alliance. "A study by the […]
In order to tackle disruptions caused by high discounts advertised by webshops, Accell North America is changing its price policy from Manufacturer's Suggested Retail Pricing (MSRP) to Minimum Advertised Pricing (MAP). Equal 'advertised' pricing Minimum Advertised Pricing is the lowest price a retailer and/or webshop can advertise the product for sale. Not the lowest price […]
Tags: Manufacturers, Minimum Advertised Price, Price Setting, Pricing Model,Pricing Policies, Retail
WASHINGTON — Tolls for the I-66 Express Lanes hit another eyebrow-raising number Wednesday morning. Single drivers who began the nine-mile trip from the Beltway to Rosslyn or D.C. at 8:30 a.m. were charged $46.75, among the highest prices since tolling began Dec. 4. While some commuters have blanched at the high tolls, the Virginia Department […]
Our examination of advertised prices shows that community-owned fiber-to-the-home (FTTH) networks in the nited States generally charge less for entry-level broadband service than do competing private providers, and don't use initial low "teaser" rates that sharply rise months later. We also found that Comcast varies its pricing by region. Our study was constrained by the […]
Bloomberg recently reported that a well-known London restaurant called Bob Bob Ricard is implementing a surge pricing model this month, with prices for the same meals being offered at a 25 percent discount during off-peak times as opposed to its busiest hours. In other words-you get a break on that Monday lunch as opposed to […]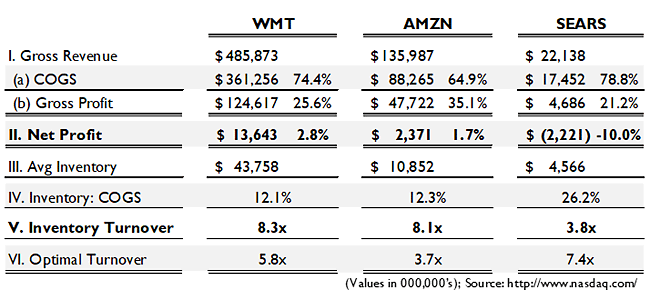 Despite the recent record setting bull market, slower growth is becoming the new normal for a large portion of the retail sector. Competing reports outline strong holiday sales, while others maintain apocalyptic predictions. Retailers that are now flush with cash are shifting strategies into omni-channel development and experiential retail, while others are assessing the cost […]
MRO products distribution giant Grainger — No. 2 on Industrial Distribution's Big 50 List — reported its 2017 full year and fourth quarter financial results on Wednesday, which showed considerable gains in sales and profits compared to a year earlier while the company continued to slash its branch count. Grainger's strategic pricing initiatives that accelerated […]
Pricing in emerging markets—always tricky to manage because of fluctuating inflation rates, shifting interest costs, and volatile currencies—is becoming even harder for multinational corporations (MNCs) to master. These companies face rising competition, from other MNCs in premium niches and from local giants in middle-market segments, that is squeezing MNCs' profit margins in many emerging markets. […]
Price Optimization Models Real-time pricing optimization was science fiction just a few years ago. Today more and more retailers are using big data to analyse the prices of their competitors, and automate the real-time pricing optimization to stay competitive while still selling products with profit margins that ensure steady revenue and ROI. How does big […]
BITCOIN price has begun to recover from a huge plunge driven by investors' fears of a trading crackdown but the cryptocurrency world could be rocked by another crisis, according to financier Bill Browder. … "What we've seen over the last 10 years is technologies get ahead of regulation. It's true with Facebook and Twitter with […]
Tags: Behavioral Psychology, Bitcoin, crypto-currencies, Perceived Value, Price Increases, price perception, Pricing Power, Pricing Psychology, Pricing Strategy, Product Pricing Strategy, Retail, Value Based Pricing, Willingness to Pay
The iPhone business remains the biggest driver of Apple's valuation, accounting for over 50% of the stock price per our estimates. The iPhone's high ASPs and margins are especially crucial to this valuation, and Apple has been raising iPhone prices over the years, with ASPs growing from just about $605 in FY'14 to an estimated […]
When a power outage knocked out subway service on the Bloor line last week, Uber did what Uber does. The ride-hailing giant ratcheted up surge pricing, to a flurry of angry tweets. Of course, Uber is used to being hated on. The Twitterverse was ablaze with #deleteuber hashtags virtually every week of 2017. Now, a […]
Few topics are more taboo in Brussels than the EU getting involved in drug pricing. Yet that's exactly what the European Commission is doing. The Commission will on January 31 release a plan to improve cooperation between governments on a key element of drug-pricing decisions: the so-called health technology assessment (HTA). There's unusual momentum for a more integrated approach, though there's […]
Canada's second-largest railway said it expects revenue growth in the mid single digits this year, boosted by strong global potash demand, strength in energy and chemicals, and sees better pricing because of tighter capacity. CP said adjusted earnings per share growth would be in the low double digits. "We see solid momentum growth heading into […]
It has long been illegal for taxi operators to allocate rides through bidding – a covert system where commuters who are willing to pay more get assigned a cab. Yet this ad hoc auction, where some touts would guarantee a cab on a rainy Friday evening for a few dollars more, is what surge pricing […]
Bitcoin looks like it might soon test near-$8,000 levels, as December's record-breaking rally continues to unravel. With major losses over the last few days seemingly brought about by negative regulatory news from China and South Korea, bitcoin (BTC) is trading at $10,280 levels at time of writing, according to Coindesk's Bitcoin Price Index. A slight […]
Bitcoin and cryptocurrency prices deepened their weeks-long rout Wednesday as a spate of hacks and scam warnings compounded fears that regulators would crack down on the nascent digital assets. The price of Bitcoin crashed to well below $10,000, plunging to as little as about $9,200, down more than 50% from its highs a month ago. […]
Discount While Shutov may be one of the first London restauranteurs to offer a menu based on dynamic pricing, he is by no means the first restaurant owner to offer off-peak discounts. For years, restaurants offered "early bird" discounts for diners willing to eat their meals before 6:00 P.M., for example. Tuesday night dinner discounts and lunch […]
Consumers expect today's digital pricing models to adjust to real-time market conditions. Dynamic pricing should provide the right price, to the right consumer, at the right time. It should be contextual in nature, leveraging consumer demand and even location. Lastly, dynamic pricing should be integrated across channels. The benefits of a dynamic pricing strategy mentioned […]
Since this is a budget smartphone, many of us were concerned about its look and feel. This is the part where we describe how the phone looks and how durable it feels. Next up, we mention the different variants of the Honor 9 Lite and how much each of them costs. We look at Honor's […]
Ahead of the revolution expected to happen when broadband services become more ubiquitous in the country, the Nigerian Communications Commission (NCC) is to develop a new and proper pricing structure for high speed Internet services in Nigeria. The move is in line with the Commission's mandate of creating an enabling environment and promoting fair competition […]
Sutton Coldfield-based funeral director Dignity is to take "decisive action on its funeral pricing strategy", but said this would mean its 2018 results would be "substantially below" the market's current expectations. The company, which is the UK's only listed provider of funeral related services, said that it has taken the move to "address the continuing […]
Date: April 16-18, 2018
Location: TBD in London, England
The advent of disruptive technology, growth of e-commerce and increasing competition from global markets are just a few of the reasons why leading companies are spending time and money to develop a pricing strategy that works.
Many pricing leaders are wondering what direction to take their pricing strategy in and want to benchmark with other organisations to decide what is the most profitable option. But KPIs and pricing models are almost always confidential, and the majority of organisations are unwilling to disclose the facts and figures that the industry needs. The industry has a dilemma where practitioners want to have insights on new developments in strategies, but they are usually subject to commercial secret.
Given this situation, IQPC will be launching a limited-access, confidential mentoring panel as part of our European Pricing and Commercial Excellence Summit to enable our clients to obtain first-hand tips from our mentors to assist them in creating the most profitable pricing strategy.
Date: May 1-4, 2018
Location: Loews Chicago O'Hare Rosemont Hotel in Chicago, IL
We are excited to announce we'll be in Chicago, IL for our 29th Annual Spring Pricing Workshops & Conference May 1-4, 2018!
You can register now and take advantage of our Early Bird Offer (Buy 2 Get 1 Free, expires March 23rd).

Dynamic pricing solution for Geo-Targeted Price Optimization The Right Price All Over the World DYNAMIC PRICING Our Dynamic pricing software combines real- time market analyses with intelligent price optimization techniques. The optimal pricing strategy will boost your traffic, sales and profits. EXIT INTENT TECHNOLOGY Our Exit Intent technology uses refined behavioral analysis techniques to trigger […]
Featured Jobs
We will be launching a Pricing Niche Job Board soon, Pricing Careers is a unique pricing industry resource where exceptional pricing professionals separate themselves from the crowd and recruiters find the pricing skills/experience they need – stay tuned! 
Title: Senior Pricing Analyst
Company: ROCKWOOL North America 
Location: Chicago, IL, US
Seniority: Mid-Senior level
Title: Pricing Analyst
Company: Anixter
Location: Glenview, IL, US
Seniority: Not Applicable