TWIP is a digest of pricing focused news, thought leadership, events, jobs, training and certification resources for pricing professionals.

This Edition is brought to you by:

The Perfect Price AI platform makes millions of pricing decisions for forward-thinking companies around the world. Our cloud-based service allows customers to quickly anticipate and react to changes in demand in real-time – enabling them to maximize revenues, profit, and utilization.

Its machine learning leverages proprietary data – the biggest competitive advantage–to increase average rates, utilization, and profit.

Perfect Price works with forward-thinking companies in industries ranging from rental car and airline to sports clubs and gas stations.

Utpal Dholakia, George R. Brown Professor of Marketing at Rice University. What exactly is a price point and how does it affect consumer behavior? It turns out that price points are anomalies in the demand curve that occur due to entrenched consumer ideas of what the normal or usual price for a product should be. […]
Tags: 
Behavioral Psychology
, 
Customer Segmentation
, 
differential pricing
, 
Price Changes
, 
Price Increases
, 
Price Optimization
, 
Price Pressures
, 
Pricing Backlash
, 
Pricing Model
, 
Pricing Power
, 
Pricing Psychology
, 
Pricing Science
, 
Pricing Strategy
, 
Product Pricing Strategy
, 
Willingness to Pay
ATLANTA — Concerns are building that hotels may be trying to take advantage of guests coming to Atlanta for the Super Bowl – to make more than a few extra bucks. Two viewers contacted 11Alive in the last 24 hours with one claiming his hotel was trying to jack up the price after he made […]
The next presidential primary contests are more than a year away. But presumed candidates are already trying to stake a claim to one of health care's hot-button concerns: surging prescription drug prices. "This is a 2020 thing," said Dr. Peter Bach, who directs the Center for Health Policy and Outcomes at Memorial Sloan Kettering Cancer […]
Tags: 
Drug Prices
, 
Drug Pricing
, 
Health Insurance Pricing
, 
Health Services Pricing
, 
Insurance Pricing
, 
Premium Pricing Strategy
, 
Price Gouging
, 
Price Increases
, 
Price Optimization
, 
Price Setting
, 
Price Transparency
,
Pricing Analytics
, 
Pricing Backlash
, 
Pricing Model
, 
Pricing Policies
, 
Pricing Science
, 
Pricing Technology
, 
pricing transparency
, 
services pricing
, 
Strategic Pricing
, 
Transparent Pricing
MoviePass is hoping that its 2019 is a fresh start after a rocky 2018. If you flip through our archive of MoviePass news, you'll see how the company was lambasted last summer for "high demand" charges, followed by a policy to blackout new releases — something it reversed almost immediately after backlash to that and […]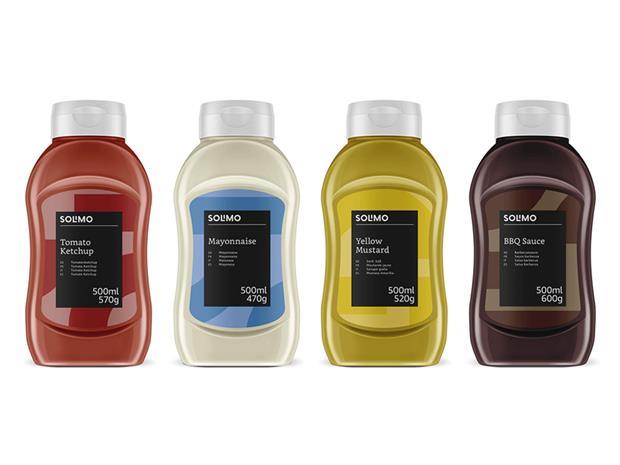 On the face of it, it's a head-scratching offer. Six squeezy bottles of no-name ketchup for an eye-watering £10.34, more than three times the price you'd have to pay for six bottles of own-label ketchup in Tesco, where a 550g bottle costs just 65p. Own-label mayonnaise, yellow mustard and BBQ sauce under the same Solimo […]
RALEIGH, N.C. (AP) — North Carolina's attorney general announced a Florida company accused of charging more than $37,000 to clear three trees after Tropical Storm Michael has been shut down. The News & Observer of Raleigh reports Attorney General Josh Stein's office won a preliminary injunction from a Wake County judge on Monday against National […]
The 29th of March, 2019, the day the United Kingdom officially leaves the European Union, is fast approaching. It is important for businesses to know the impacts Brexit will have on pricing for their products and how they can prepare for post-Brexit. Food prices are expected to go up after Brexit and some have even […]
Ever since Mercedes-Benz Stadium opened in Atlanta in 2017, the fan-first concession pricing has turned heads. That pricing doesn't change, whether a Falcons game, a concert or even a Super Bowl. Hot dogs are $2. Refillable sodas: $2. But what we will see for the first time at a Super Bowl on Feb. 3 hasn't […]
Dynamic Pricing software takes data and turns it into actionable real-time prices. At Perfect Price, we've learned a lot about how executives assess and decide on using our software. We think this process could work well for evaluating any software that an enterprise is trusting to make decisions on its behalf. The problem As a […]
Tags: 
Artificial Intelligence
, 
Customer Segmentation
,
differential pricing
, 
Dynamic Pricing
, 
machine learning
, 
Netflix
, 
Price Changes
, 
Price Increases
, 
Price Optimization
, 
Price Pressures
, 
Price War
, 
Pricing Backlash
, 
Pricing Model
, 
Pricing Power
, 
Pricing Science
, 
Pricing Strategy
, 
Pricing Technology
, 
Product Pricing Strategy
, 
rental car pricing
, 
Rental Pricing Strategy
, 
Revenue Management
, 
Subscription Pricing
, 
Willingness to Pay
Gov. Cuomo said the wrong thing about transit on Wednesday — but he said it for the right reason. In a chat with Brian Lehrer on WNYC, the governor suggested that congestion pricing must pass so that the MTA would not need to raise transit fares to cover an annual operating budget shortfall this year. […]
Salespeople, especially those who are unseasoned or just average, are afraid of rejection.  They think that to make a sale happen, they need to be loved–and just like my 4 year-old who offers up anything and everything including "being my best friend" when he wants to win an argument–they offer the sun, the moon, and […]
After announcing that iPhone revenue was down 15 percent year-over-year in Q1 2019, Tim Cook was asked during Apple's earnings call about iPhone pricing. Analyst Steve Milunovich asked Cook whether Apple might have pushed the "envelope a little bit too far" and might have to bring prices back down in the future. First, Cook explained […]
When are people willing to pay a super-high price premium for something? They do, for example, for vacation properties in just the right places, like Southampton, Carmel, or Aspen; for condos in famous buildings, like 432 Park Avenue or The Millennium Tower (even if the latter might be sinking into oblivion); for signature luxury fashion […]
Currently, Comcast (CMCSA) has a 30% stake in Hulu, while AT&T's (T) WarnerMedia holds a 10% stake in the OTT (over-the-top) service. The Walt Disney Company (DIS) and 21st Century Fox (FOXA) hold a 30% stake each in Hulu. However, Disney's share in Hulu will come to 60% after the completion of its acquisition of 21st […]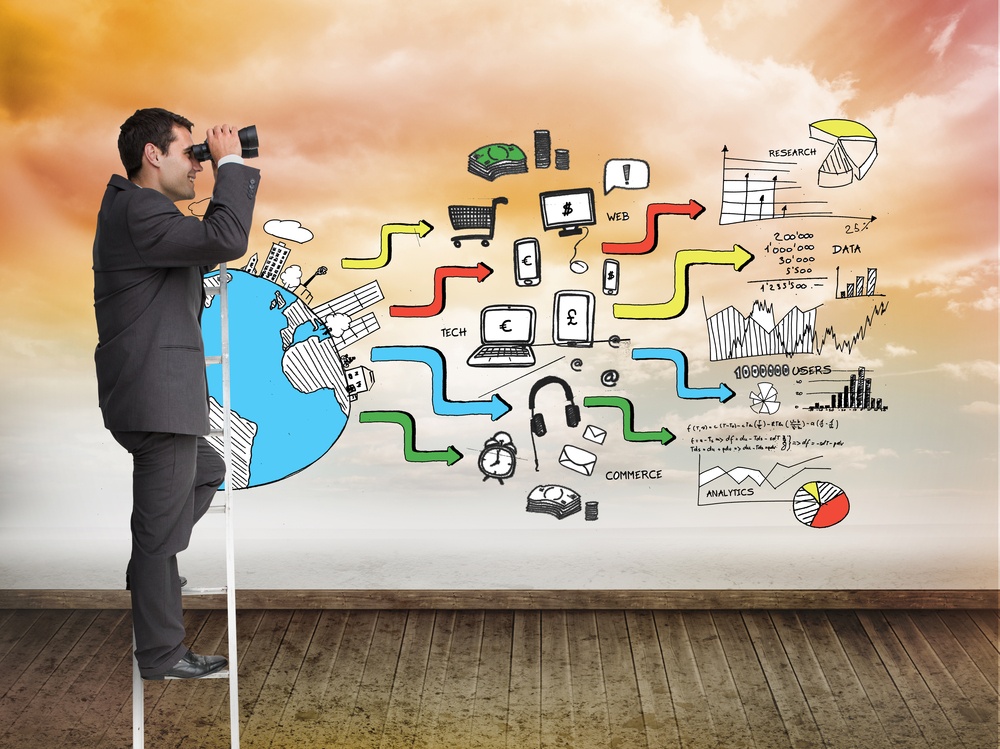 Anchor Pricing is the concept of making a product that was first offered seem cheaper when it put alongside another product. An example of this would be initially offering a customer a product that costs 300 GBP but then showing and comparing a more expensive alternative, say 450 GBP to that customer. That first product […]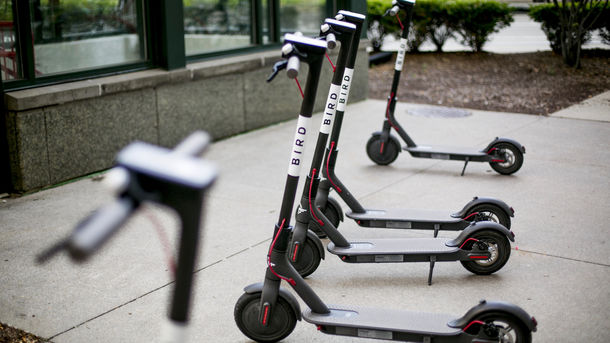 he two leaders in electric scooter rentals, Bird and Lime, saw significant declines in ridership in November and December—the first wintry months they've had to navigate with large fleets, new data show. The drops put a year-end chill on months of rapid expansion and showed how seasonal the scooter business is likely to be, which […]

This webinar looks at how pricing can and should play a more integral role in New Product Development (NPD) instead of being an afterthought once the product is already designed and produced.
Participants and viewers will learn about:
How to use pricing and willingness-to-pay research to create new products or services that have higher success rates once launched
How to integrate willingness-to-pay research in the product design process
How to better understand what prospective customers actually value, and what they don't value
How to test different concepts for market viability and ability to achieve solid prices in the market place.

In today's ever-evolving world, data and software driven strategies are imperative to creating sustained commercial success.
Computers are more adept than humans at sorting through data with complex variables such as frequently fluctuating costs, rapidly evolving pricing models, and shifting customer priorities. Modern pricing software solutions, powered by advanced algorithms and machine learning techniques, enable businesses to constantly analyze data on an unparalleled scale and drive decision making based on data.
In this PPS webinar, Vistaar's Director of Product Management, Dushyant Zutshi, discusses how advanced algorithms and machine learning techniques drive intelligent pricing and sales strategies for success in the data-driven world.

Watch CEO of Perfect Price, Alexander Shartsis, discuss machine learning and pricing with the Professional Pricing Society (PPS).
PPS is the world's largest association of pricing professionals, and usually asks tough questions!
Value-Based Pricing is considered a superior strategy for most industries and businesses. But it also requires a solid foundation of data and market insights. In this webinar we will take an in-depth look at the powerful insights that can be created through price research, in particular using conjoint analysis
Participants and viewers will learn about:
How Value-Based Pricing can be supported with price research
Different price research methods
How Conjoint Analysis can provide powerful insights and support for a Value-Based Pricing strategy
Tips and tricks for running a conjoint analysis price research project.
We are excited to announce we'll be in Atlanta, GA for our 30th Annual Spring Pricing Workshops & Conference May 7-10, 2019! You can register now and take advantage of our Early Bird Offer (Buy 2 Get 1 Free, expires March 29th).
Join 1,000's of your peers in the our LinkedIn discussion group. The group features informative pricing strategy and technology focused news, events, resources, thought leadership, and discussions about the latest pricing strategy, tactics, and tech successes and failures in the news.
"The single most important decision in evaluating a business is pricing power," Buffett told the Financial Crisis Inquiry Commission in an interview released by the panel last week. "If you've got the power to raise prices without losing business to a competitor, you've got a very good business. And if you have to have a prayer session before raising the price by 10 percent, then you've got a terrible business."
     – Warren Buffett