This Week in Pricing is a recap of the week's best pricing focused news, strategy expert and technology leader's thought leadership, industry news and events, and resources for pricing professionals.

This Edition is brought to you by: 
SPOSEA B.V. drives increased profitability for SAP users by SIMPLIFYING SAP's Price Data Optimization, Management and Execution. We provide the SAP ecosystem with enterprise-wide Price Management that increases margins through optimized prices. Our family of products includes BrightPrice Optimizer, BrightPrice Manager and BrightPrice DealManager. We provide out of the box solutions for effectively managing Pricing in SAP. SPOSEA is headquartered in Eindhoven, the Netherlands, and has offices in San Francisco, California and Walldorf, Germany.
Click a link below to learn more…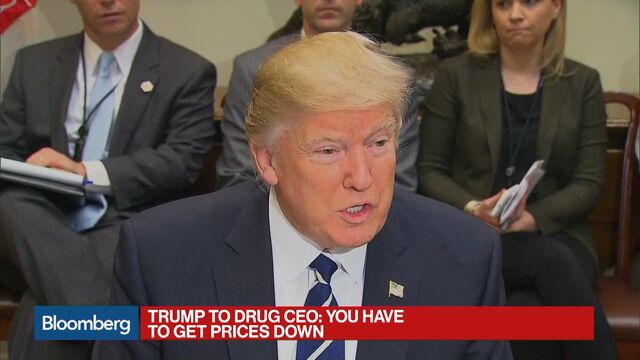 President Donald Trump told drugmakers at a White House meeting Tuesday they were charging too much and promised to get better bargains for government health programs, in addition to finding ways to get new medicines to market faster. "The pricing has been astronomical," Trump said to chief executives of some of the world's biggest drugmakers, […]
Tags:
Drug Prices
,
Drug Pricing
,
Premium Pricing Strategy
,
Price Gouging
,
Price Increases
,
Price Negotiations
,
Price Setting
,
Price Transparency
,
Pricing Backlash
,
Strategic Pricing
,
Transparent Pricing
Though it has made a play for more cost-sensitive smartphone buyers with the iPhone SE, Apple (AAPL) has more than stuck to its guns when it comes to maintaining premium pricing for its flagship phones. Not only has the company not cut prices as the ranks of cheaper Android phones with high-end specs swelled, it […]
Entire novellas have been written on how to score cheaper flights, and the internet is flooded with sites and apps claiming to be able to get you the best possible deal. But you don't need any of that. There's one simple little thing you can do to trick the system and get a cheaper ticket, […]
Tags:
Airline Ticket Pricing
,
Competitor's Pricing
,
Ecommerce
,
premium pricing
,
Pricing Psychology
,
Pricing Science
,
Pricing Strategy
,
Pricing Technology
,
Pricing Tips
,
Revenue Management
,
Ticket Pricing
,
Tiered Pricing
dddd
In his first official meeting with the biopharma industry, President Donald Trump repeatedly delivered a clear message: Get U.S. drug prices down. Way down. "You folks have done a terrific job over the years, but we have to get prices down for a lot of reasons. We have no choice," he told industry representatives. "For […]
Tags:
Drug Prices
,
Drug Pricing
,
Premium Pricing Strategy
,
Price Gouging
,
Price Increases
,
Price Negotiations
,
Price Setting
,
Price Transparency
,
Pricing Backlash
,
Strategic Pricing
,
Transparent Pricing
Price optimization is a hot topic in the insurance world right now. Insurers, customers, state insurance commissioners, big data experts, consumer advocacy groups and industry thought leaders are all weighing in on how the practice will affect insurance. In fact, nearly one in five insurance practitioners predicted price optimization would be the most impactful industry […]