This Week in Pricing is a recap of the week's best pricing focused news, strategy expert and technology leader's thought leadership, industry news and events, and resources for pricing professionals.

This Edition is brought to you by:
Asia Pricing Professionals (APP) is a not-for-profit community of pricing management practitioners. Our key objective is to raise the profile of pricing management in Asia through:

Organizing formal and informal meetings where we discuss the latest trends and challenges in Pricing
Sharing industry specific knowledge related to pricing management with interested parties
Building a network of industry pricing experts who are easily accessible

Click a link below to learn more…
Identifying and Leveraging Pocket Information While the analytic tools exist to identify costs at a pocket level, the data is often widespread and incomplete, and frequently siloed. Sales executives typically worry about revenue and the commissions associated with it; supply-chain professionals care about containing fuel and other factors; manufacturing wants the lowest unit costs; marketing […]
This is a question I get asked a lot. Recently, I was sitting in a room of salespeople discussing ways to grow the business, and one salesperson was adamant the easiest way to grow sales would be to cut prices. The argument was based on how the prices he was being asked to sell at […]
Apple deserves no particular credit for the adaptation by the developer community to the freemium model. In fact, developers have used it to solve a problem created for them by Apple, namely app pricing on the iTunes single song model. The 99-cent price of a basic app based on this model rapidly moved to free as […]
"Free" reigns supreme when it comes to online marketing. But "pay" is more profitable to your bottom line. In the popular Freemium world of digital offerings, where free and premium content or services are offered, it's prudent to consider how you will transition free offerings into paid subscriptions before you actually take that leap. Here […]
Target is trying to hit Amazon where it hurts. The retail chain announced Monday that customers can qualify for free shipping on all orders of $25 or more placed through Target's website "with virtually no exclusions," down from a $50 minimum previously. … Target has previously attempted to compete with Amazon through holiday free shipping […]
Every D.C. cab had the option of tacking on an extra $15 fee to fares during Tuesday's city-declared "snow emergency," but not many drivers actually asked passengers to dish out the extra cash. Cabs were authorized to charge the $15 "snow emergency fare" from 7 a.m. to 2 p.m. Tuesday, the cab industry's version of surge pricing. The idea […]

My business, BetterEdit.com, offers two services – essay editing and thesis editing. When I originally set up the business, which was nearly six years ago now, one of the hardest things to do was come up with pricing points. Back then I wasn't all that clued in to how important perceived value is and how […]
The latter is somewhat novel as the current research on pricing and eye-tracking technologies is been restricted to a closed environment (i.e. a research lab) but with the potential of extending this research on pricing to the field. The study by Gidlöf et al. (2013) presented differences among the search and decision making behavior. Holmqvist […]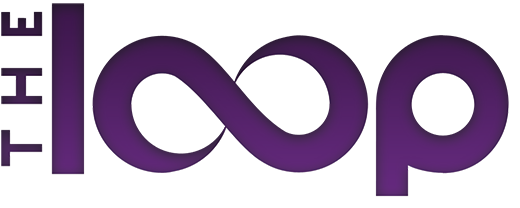 There's been a lot of speculation about potential pricing for the highest tiered Apple Watch, the Apple Watch Edition line. John Gruber has been writing about Edition pricing on Daring Fireball. He initially thought that $5,000 was a ceiling for the Edition entry model, then moved his target up to $10,000, even suggesting that $20,000 […]
BACHELOR OF ECONOMICS, BACHELOR OF MARKETING…WHY IS THERE NO BACHELOR OF PRICING!? Many of my colleagues tell me that I have a very interesting job. I couldn't agree more! A simple look at most university programs will show that you can't learn "pricing" at school. However, you can definitely learn a lot about economics, marketing […]
In the game of life, we're taught that we should strive to be Number One. Whether it is in school, an athletic competition or just every day activities, being the leader of the pack is a goal we drive ourselves to achieve. However, when it comes to Medicare Supplement insurance, it's a different story. Having […]
When: March 11, 2015 2:00 PM Eastern
Register to attend our webcast where Brandon Liebhard, Vice President at Hodell-Natco Industries, will share their journey to pricing excellence and how they are leveraging science-based strategic pricing tools to stop margin erosion by identifying price-sensitive products and services. To implement a solution that enhanced profitability, developed pricing discipline, and […]
When: May 5-6, 2015
Where: Dallas, TX at the Hilton Anatole Hotel
Theories, Best Practices and a Transformational Framework More than 70% of projects fail because of the inability of organizations to change. The same goes with pricing projects and initiatives. Change in value and pricing management is challenging, sometimes tenuous, and might take a long time to […]
When: May 20-22, 2015
Where: Barcelona, Spain
Event Overview On behalf of Copperberg and the entire Pricing competence team I am delighted to announce our 3rd Annual Manufacturing Pricing Excellence conference scheduled for 20-22nd of May 2015 in Barcelona, Spain. Since our last edition in Amsterdam, together with our advisory board and delegate network we have been […]
When: June 11-12, 2015
Where: Las Vegas, NV at the Vdara Hotel & Spa at Aria
Learn how leading manufacturing and distribution executives have unlocked the keys to faster growth, stronger customer relationships, and market-leading profitability with SPA's proven strategic pricing processes and technology. Event Overview Equal parts strategy and practical tactics, this complimentary Strategic Pricing Executive Overview event […]
The following is a daily-dose of pricing cartoons and quotes, enjoy…
– – – – – – – – – – – –
"You can determine the strength of a business over time by the amount of agony they go through in raising prices."
– Warren Buffett
Explore our archives of valuable pricing resources including:
Asia Pricing Professionals (APP) was established in 2011 by a few pricing practitioners. I was one of them. At first we were just meeting up to share ideas and challenges from our daily jobs. There wasn't many pricing practitioners in Singapore back then. Most people working with pricing were either doing so in a marketing, […]
This blog series provides a forum for pricing professionals to share their insights and experience. Our guest bloggers share their knowledge about specific product or industry challenges, geographic complexities, strategies, tactics, and technologies.
Check out some recent additions…
This blog category offers a collection of top pricing related conversations on LinkedIn or in the comments section of pricing related blogs and articles.
Check out some recent favorites…
Join 1,000's of your peers in the our LinkedIn discussion group. The group offers a place to share the latest pricing strategy and technology, news, events, resources, thought leadership, and discuss the latest pricing related successes and failures in the news.