This Week in Pricing is a collection of pricing focused news, thought leadership , events, jobs and professional education resources for pricers.

This Edition is brought to you by:

Strategic Pricing Solutions, LLC (SPS) is a management consulting firm helping clients with pricing strategies, data analytics, and pricing processes. SPS was formed by Scott Francis in 2005 with a vision of enabling B2B clients to build sustainable strategic pricing capability to significantly improve their profitability. By providing flexibility in how we serve our customers, SPS consulting enables clients to build sustainable strategic pricing capability and continuous improvement in profitability through better pricing decisions.

Click a link below to learn more…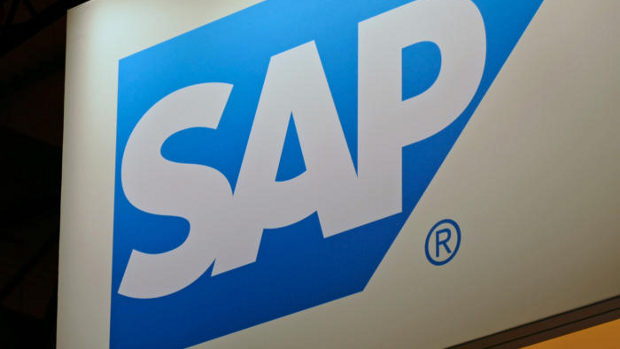 Now, the vendor has announced a new "transparent approach to indirect licensing" which encompasses a new sales, audit and pricing model. SAP has started out by giving its own, definitive definition of the two types of data access: "Direct/Human Access occurs when people log on to use the SAP Digital Core by way of an interface delivered […]
Price setting is an essential part of business operations. More and more companies are relying on artificial intelligence to do the job. They use an AI-based dynamic-pricing strategy that helps them to know when to raise or lower a product's price. The approach is being adopted by Japanese companies, after spreading in other nations. US […]
The next iPhone line will probably consist of three models, including two OLED variants and an entry level version with an LCD screen, leading to "flattish" average selling price for the fiscal year 2019, according to a new analyst report. The report by Steven Milunovich of UBS, obtained by AppleInsider, lays out two scenarios for […]
CVS Health will introduce a new effort to help customers compare drug prices for more transparency at its pharmacy counters, ratcheting up pressure on the pharmaceutical industry and drug costs. Pharmacists have long advised patients on whether a drug is covered by insurance or whether a cheaper generic is available. But CVS admits a more […]
Tags: 
Drug Prices
, 
Drug Pricing
, 
Health Insurance Pricing
, 
Health Services Pricing
, 
Insurance Pricing
, 
Premium Pricing Strategy
, 
Price Gouging
, 
Price Increases
, 
Price Optimization
, 
Price Setting
, 
Price Transparency
, 
Pricing Analytics
, 
Pricing Backlash
, 
Pricing Model
, 
Pricing Policies
, 
Pricing Science
, 
Pricing Technology
, 
Strategic Pricing
, 
Transparent Pricing
Lockchain (LOC) is the only Blockchain company that has been aiming and succeeding at providing people with statistically significant discounts from booking prices. This European company is quickly gaining traction by providing their clients with a workaround for the exorbitant commissions that increase the hotel prices (+20% on average) offered by booking oligopolists such as […]
LONDON, April 10 (Reuters) – SAP is revising how it prices its core business planning software after a legal crackdown against high-profile customers Diageo and AB InBev caused a backlash with its wider customer base, who feared they might be hit by hidden, indirect charges. The German company said on Tuesday it will offer a […]
In my earlier story about SAP Project Trust, an effort to finally nail the lid on SAP's long-running indirect access issue, I made the point that enterprise software licensing models have not really adjusted to the digital world. Regardless of which vendor you talk to, the pricing model still revolves around the same basic unit of […]
Date: Tue, 1 May, 2018 | 9:00 am – 4:00 pm
Location: PPS Spring Conference | Loews Chicago O'Hare Rosemont Hotel in Chicago, IL DESCRIPTION Successful Transformation for Strategy Optimization (Level 300 Workshop) Most organizations have objectives to improve their results for profit, volume and market share, but not all of them are really leveraging the most powerful lever […]

The discount to patients comes as Sanofi, Eli Lilly, and Novo Nordisk are parties in a racketeering lawsuit where they recently acknowledged that consumers' sticker shock over insulin prices are real. It's just not the manufacturers' fault, they argue, and it's definitely not a crime. "Defendants acknowledge that pharmaceutical pricing is an important issue, especially […]

Although patients support healthcare price shopping in theory, few are doing it, dampening hopes that price transparency alone will drive down escalating healthcare costs, say authors of a health policy report published online April 4 in the New England Journal of Medicine. Ateev Mehrotra, MD, MPH, from Harvard Medical School, Boston, Massachusetts, and colleagues note […]
Location: New York City, NY, US
Seniority: Mid-Senior level
Location: San Jose, CA, US
Seniority: n/a
Date: 
April 16-18, 2018
Location: TBD in London, England
The advent of disruptive technology, growth of e-commerce and increasing competition from global markets are just a few of the reasons why leading companies are spending time and money to develop a pricing strategy that works.
Many pricing leaders are wondering what direction to take their pricing strategy in and want to benchmark with other organisations to decide what is the most profitable option. But KPIs and pricing models are almost always confidential, and the majority of organisations are unwilling to disclose the facts and figures that the industry needs. The industry has a dilemma where practitioners want to have insights on new developments in strategies, but they are usually subject to commercial secret.
Given this situation, IQPC will be launching a limited-access, confidential mentoring panel as part of our European Pricing and Commercial Excellence Summit to enable our clients to obtain first-hand tips from our mentors to assist them in creating the most profitable pricing strategy.
Date: Tue, 1 May, 2018 | 9:00 am – 4:00 pm
Location: PPS Spring Conference | Loews Chicago O'Hare Rosemont Hotel in Chicago, IL
More firms and their pricing leaders are embarking on value-based pricing strategies every year. Research shows increased adoption from 17% of firms in 2008 to about 25-30% of firms in 2016. Part of the deployment process of value-based pricing is the implementation of the Economic Value Estimation® (EVE®) process to quantify differential value. While adoption of value-based pricing and the implementation of EVE® is increasing, pricing professionals still face difficulties in designing and executing value-based pricing strategies and particularly executing the EVE® methods across their organizations.
In this unique one-day workshop, we go through the latest science on value-based pricing and on the EVE® process. We also review how to operationalize the outcome in value-based innovation, value-based marketing and value-based selling strategies. This is a unique and powerful workshop to learn theoretical and practical dimensions of EVE® and value quantification. Participants will also receive a signed copy of the "Dollarizing Differentiation Value" book as well as an eBook called "A User's Guide to Value Modeling."
Attendees will learn:
How to operationalize value-based pricing and EVE® in your daily business and track that your approach is successful
How to practically link value-based pricing with value-based innovation, value-based marketing, and value-based selling
How to use multi-functional collaboration to accelerate deployment of value-based pricing
(Level 600 Workshop)
Date: Tue, 1 May, 2018 | 9:00 am – 4:00 pm
Location: PPS Spring Conference | Loews Chicago O'Hare Rosemont Hotel in Chicago, IL
DESCRIPTION
Most organizations have objectives to improve their results for profit, volume and market share, but not all of them are really leveraging the most powerful lever for attaining these goals.
In Successful Transformation for Strategy Optimization, Commercial Effectiveness, and Pricing Excellence, pricers will learn the concepts, best practices and methodologies that have been proven effective in creating successful pricing transformation journeys. We will review these tactics by examining five real-world business case studies from across five different industries (Pharma, Heavy Machines, Distribution, Software Services, and Banking) and diverse global markets (Germany, France, Sweden, Italy, and UK). We will then use the lessons learned in these transformation examples to help attendees identify key challenges, solutions and recommendations for their own unique pricing transformation journeys.
Join us in moving beyond the theory as we connect with case studies from top professionals in different industries on their transformation journey to extract lessons learned.
Attendees will learn:
The concepts, best practices, and methodologies proven successful in transformation journeys
From 5 real world business cases across diverse industries and global markets
To expose key challenges and obtain pragmatic and successful solutions, insights and recommendations
(Level 300 Workshop)
Date: Wed, 2 May, 2018 | 9:00 am – 4:00 pm
Location: PPS Spring Conference | Loews Chicago O'Hare Rosemont Hotel in Chicago, IL
DESCRIPTION
Many companies find themselves ill-prepared to handle disruption or tap into innovation opportunities due to a legacy of weak pricing execution. New product introduction, organizational redesign, big data solutions, and other strategic investments – all of these critical functions can fall short without solid price operations.  Customers frame their perception of value received or procurement risk based on their vendors' ability to execute pricing. Given the ever-changing marketplace, even smart companies need to adapt quickly with continuous price improvement.
However, companies have far more control over their pricing operations than they realize. In the workshop Pricing Execution for Sustained Profitable Growth, we will discuss a breakthrough approach for superior execution, one that can systematically eliminate pricing-related risk or leaks to bring new profits straight to the bottom-line without alienating customers. In this workshop, our discussion will include a holistic organizational approach for keeping senior management engaged while dismantling functional silos with the spirit of continuous improvement.
Attendees will learn:
How to find the Hidden Pricing Factory within your organization
How to secure trust and organizational support with evidence-based assessment of the overall pricing capability
How to align pricing operations with your pricing and sales strategy
(Level 500 Workshop)
Date: May 1-4, 2018
Location: Loews Chicago O'Hare Rosemont Hotel in Chicago, IL
We are excited to announce we'll be in Chicago, IL for our 29th Annual Spring Pricing Workshops & Conference May 1-4, 2018!
You can register now and take advantage of our Early Bird Offer (Buy 2 Get 1 Free, expires March 23rd).
This blog series provides a forum for pricing professionals to share their insights and experience. Our guest bloggers share their knowledge about specific product or industry challenges, geographic complexities, strategies, tactics, and technologies.

This blog category offers a collection of top pricing related conversations on LinkedIn or in the comments section of pricing related blogs and articles.

Join over 5,000 of your peers in the our LinkedIn discussion group. The group offers a place to share the latest pricing strategy and technology, news, events, resources, thought leadership, and discuss the latest pricing related successes and failures in the news.

Explore our collection of valuable pricing resources including:
"Pricing is the only element in the marketing mix that produces revenue; the other elements produce costs.
     – Phillip Kotler