This Week in Pricing is a recap of the week's best pricing focused news, strategy expert and technology leader's thought leadership, industry news and events, and resources for pricing professionals.

This Edition is brought to you by:
SPA is the leading provider of pricing analytics to 100′s of complex companies of all types: manufacturing, distribution, equipment, services, and software/technology products. The benefits are staggering; and they are typically accomplished in less than 90 days. Our typical client improves profitability by two to four percent of sales. SPA Clients include over 200 manufacturing companies including Parker Hannifin, Rockwell, GE, Exxon Mobil, Caterpillar as well as over 400 distributors including Harry Cooper Supply Company, Industrial Distribution Group, AH Harris, and ThermoFisher Scientific.
Click a link below to learn more…
A bill introduced in the City Council back in November would cap Uber's so-called surge pricing at 100% of normal rates, but the company's rivals in the yellow-taxi, livery-cab and black-car industries don't think that's enough. Having been repeatedly stung by Uber's meteoric rise in New York, the traditional taxi industry wants to limit surge […]
NETFLIX'S biggest rival isn't Presto or Stan. It's piracy, and that's why we are paying less than a lot of other countries around the world for access to the service. According to Netflix CFO David Wells, a country's piracy rate is a significant factor when determining the pricing model for new markets. In Australia, pricing […]
There are a few exceptions which are listed on the website. Wal-Mart also notes that the final discretion on the price match rests with the store manager. Bill Gerads, retail expert with #OnShelf in Bentonville, told The City Wire he expects more retailers will figure out a way to offer like-pricing to appease consumer demand. […]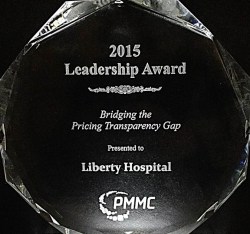 Charlotte, NC, March 31, 2015 –(PR.com)– PMMC, a leading provider of revenue cycle management solutions, awarded Liberty Hospital with the prestigious 2015 Leadership Award for "Bridging the Pricing Transparency Gap," a recognition that reflects Liberty Hospital's leadership and innovation in revenue cycle management and proactive approach toward price transparency. The award was formally presented to […]
More and more, I hear different twists of the same question from clients: Can emotion still influence buying behavior in world where the mobile internet, with real-time access to product reviews and price comparisons, is training consumers to shop purely on rational facts? On the surface, it looks like rational benefits are winning. According to […]
Milk and vegetable producers are among those feeling severe pain as the effects of shop price deflation take their toll. A report has identified a 94% jump in the number of food and drink manufacturers in significant financial distress, with the supermarket price war blamed. The Begbies Traynor's Red Flag Alert research said the year-on-year […]
Multi-buys and 'was/now' offers face a competition probe amid fears consumers are losing out by hundreds of millions of pounds. The pricing tactics employed by the country's supermarket chains may face a competition inquiry after Which? used its legal powers to issue a so-called super-complaint. The consumer group accused firms of ripping off shoppers with […]
Here's my question, does it always have to be 3? Reason I ask, one of our clients suggested to offer more introductory offer that's lower in price than our current good option, which would help us pick up clients that are having hard time paying good price but might upgrade later once they increase their […]
When: May 5-6, 2015
Where: Dallas, TX at the Hilton Anatole Hotel
Theories, Best Practices and a Transformational Framework More than 70% of projects fail because of the inability of organizations to change. The same goes with pricing projects and initiatives. Change in value and pricing management is challenging, sometimes tenuous, and might take a long time to […]
When: May 6, 2015 2:00 PM Eastern
Register to attend our webcast where Nick Aversano, Director of Systems and Operations for Trade Supply Group, will share their journey to pricing excellence and how they are leveraging science-based strategic pricing tools to improve their sales people's confidence in their list prices. To implement a solution that enhanced […]
When: May 20-22, 2015
Where: Barcelona, Spain
Event Overview On behalf of Copperberg and the entire Pricing competence team I am delighted to announce our 3rd Annual Manufacturing Pricing Excellence conference scheduled for 20-22nd of May 2015 in Barcelona, Spain. Since our last edition in Amsterdam, together with our advisory board and delegate network we have been […]
When: June 11-12, 2015
Where: Las Vegas, NV at the Vdara Hotel & Spa at Aria
Learn how leading manufacturing and distribution executives have unlocked the keys to faster growth, stronger customer relationships, and market-leading profitability with SPA's proven strategic pricing processes and technology. Event Overview Equal parts strategy and practical tactics, this complimentary Strategic Pricing Executive Overview event […]
---
The following is a daily-dose of pricing cartoons and quotes, enjoy…
– – – – – – – – – – – –
"Pricing is the only element in the marketing mix that produces revenue; the other elements produce costs.
     – Phillip Kotler
Explore our archives of valuable pricing resources including:
"salespeople believe list price is that artificially high number which is used as a marker for future discounts" Many salespeople believe list price is that artificially high number which is used as a marker for future discounts. In their minds, it is an unnatural sin to sell anything to anybody for "list". Part of this […]
This blog series provides a forum for pricing professionals to share their insights and experience. Our guest bloggers share their knowledge about specific product or industry challenges, geographic complexities, strategies, tactics, and technologies.
Check out some recent additions…
This blog category offers a collection of top pricing related conversations on LinkedIn or in the comments section of pricing related blogs and articles.
Check out some recent favorites…
Join 1,000's of your peers in the our LinkedIn discussion group. The group offers a place to share the latest pricing strategy and technology, news, events, resources, thought leadership, and discuss the latest pricing related successes and failures in the news.