This Week in Pricing is a recap of the week's best pricing focused news, strategy expert and technology leader's thought leadership, industry news and events, and resources for pricing professionals.

This Edition is brought to you by: 
Strategic Pricing Solutions, LLC (SPS) is a management consulting firm helping clients with pricing strategies, data analytics, and pricing processes. SPS was formed by Scott Francis in 2005 with a vision of enabling B2B clients to build sustainable strategic pricing capability to significantly improve their profitability. By providing flexibility in how we serve our customers, SPS consulting enables clients to build sustainable strategic pricing capability and continuous improvement in profitability through better pricing decisions.
Click a link below to learn more…
And, of course, the pay-per-view price has gone up. It will cost people $99.95 to watch Floyd Mayweather Jr. fight Manny Pacquiao Saturday night. Cost aside, more than 3 million people are expected to buy the megafight for their homes, helping make it the richest fight ever. The bout is set to break records for […]
Derrington said that for all of Chipotle's "food with integrity" and its premium price, that it's actually fairly reasonable. "I can get a burrito with chicken for no more than $7. You can't beat that with a stick," he said. Historically, consumers have been told that to get their food organic without the additional artificial […]
GlaxoSmithKline's chief executive Sir Andrew Witty was granted an exclusive audience with the health secretary and other Whitehall officials to air his concerns about the UK's drug pricing scheme, just six months before the current version of the PPRS was finalised. According to a Freedom of Information (FoI) request by PMLiVE, Sir Andrew's May 2013 […]
Today I am departing from my usual pattern of writing about data to tell you about a personal experience. The story illustrates how a big company's promotional strategy can backfire and drive a long-term customer to a small business competitor. Ever since my father took me to Brooks Brothers on Madison Avenue in Manhattan to […]
In fact, a number of studies show that many items are routinely more expensive for women than for men. A study from the state of California on this so-called woman tax found that women, on average, pay about $1,351 annually in extra costs for similar goods and services. While the study is from the '90s, […]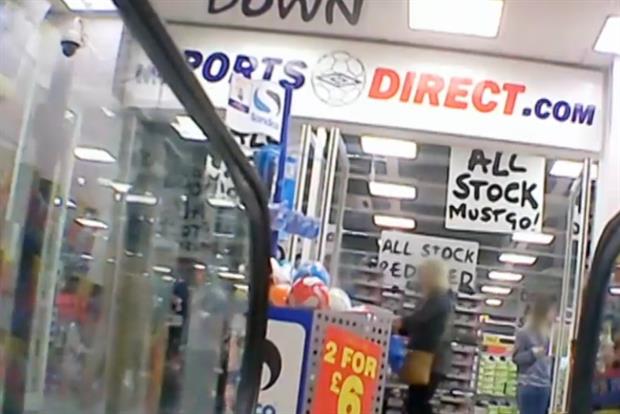 Brand erosion But when a brand like Nike is positioned with a bright discount label next to less prestigious sports brands at a similar price point, over time consumer perception will change. This can cause brand erosion because the brand promise that has been communicated to consumers is not present during the purchasing process. By […]
Until you decide what kind of company you are, you can't develop an effective pricing strategy. Product-oriented companies can command premium prices because they deliver truly distinctive goods and services. Customer-centric companiesa la have to be middle-of-the pack in their pricing, though they can command a degree of a premium based on outstanding service. Companies […]
The report hints that location technologies, mobile payments, and delivery disruptions are no more than overly hyped distractions keeping retailers from addressing more pressing issues and more useful tools like dynamic pricing, and more transformative technologies like remote customer service and biometrics. Mulpuru says these tools will ultimately ensure retailers' survival. The report singles out dynamic […]
Cruise lines have long been loath to depart from the traditional business model of sailing at 100% occupancy. But recently they have started to test moves away from that paradigm. In the latest attempt by cruise lines to break the cycle of last-minute discounting to fill ships, Royal Caribbean Cruises Ltd. Chairman Richard Fain said […]
Key Concept Price wars are usually won by companies with the widest profit margins and the best cost structures — i.e. those that can afford to fight them. It is, however, possible for a business with a cost disadvantage to achieve victory. Much depends on the way a 'campaign' is carried out and planned. Sometimes […]
It used to be that inventory control was the unattainable goal in retail; today it is putting a price on what consumers are willing to pay. Retailers have been testing a variety of options in an effort to either train shoppers to spend more or meet shoppers who demand to pay less. The apparel chains […]
NEW YORK (MarketWatch) — Consumers' appetite for name-brand products at a discount will soon be met by yet another retailer, as Macy's Inc. said Tuesday it will open four test off-price stores this fall. The stores, called Macy's Backstage, will all be in the New York City area and average about 30,000 square feet, far […]
Wesfarmers has reported a speed-up in deflation at Coles as the supermarket operator pursues a strategy of permanent discounting of household staples. Coles said price deflation of one per cent in the March quarter was because of deliberate price cuts, partially offset by increases in the tobacco excise and meat cost prices. Deflation was 0.8 […]
Tags: EDLP, Grocery Pricing, Price War
Coles' decision to shift towards everyday-low pricing will be put to the test this week, when the food and liquor chain releases its first quarterly results since adopting a hybrid promotional strategy late last year. Analysts believe same-store food and liquor sales growth at Coles slowed from 4 per cent in the December quarter to 3.8 per cent or […]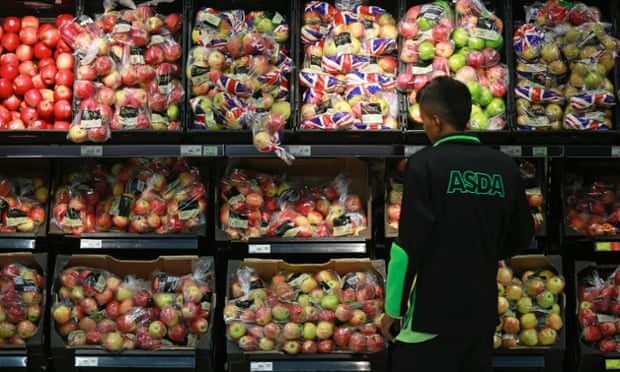 All four of the UK's biggest supermarkets are seeing sales fall as grocery price deflation reached a new record in the first three months of this year. A typical basket of grocery items is now 2.1% cheaper than a year ago, according to figures released by Kantar Worldpanel on Wednesday. Fraser McKevitt, head of […]
SHANGHAI — How much will a Chinese brand need to discount its cars to succeed in America? Wu Song, general manager of aspiring U.S. entrant Guangzhou Automobile Group Motor Co., says he has that magic number: His cars will have to be priced 30 percent cheaper than rivals in the same segment. If everything goes […]
Tiered water pricing is a critical tool used by water utilities to incentivize conservation. To help address the severe drought California is facing today, Governor Brown recently issued an executive order mandating 25% reductions in water use by municipal water providers. The order also recognized that tiered pricing structures encourage water conservation and called for […]
Pricing a home in a way that will encourage a timely sale is quite challenging for home sellers, and often for Realtors. There are numerous studies that indicate the longer a home remains on the market, the less money it will fetch when it finally does sell. Finding yourself with a home that won't sell […]
As a business owner, one of the most important decisions you will make is how you price your services. This decision-making process is ongoing – as your business grows and evolves, so will your prices. But deciding on the right price can be challenging, because if you charge too little, you will overload your pipeline […]
How do you understand a marketplace where there are many products, many features and many prices? The Price-Quality graph plots all competitors in a marketplace on a simple two-dimensional graph, which should allow a fair-value line to be identified. You can then use this to determine your pricing strategy. Quantifying quality To plot the 'quality' […]
In our first The Art of Pricing post, we covered how to develop your strategic pricing plan. Now that you've answered the tough questions about the future of your company and who your ideal clients will be, it's time to pick the right pricing model for your business. There are over 22 price models to […]
Beijing (AFP) – Chinese authorities fined Mercedes-Benz 350 million yuan ($56 million) on Thursday for violating anti-monopoly laws and price fixing, investigators said." After an investigation, Mercedes-Benz dealers in Jiangsu province were found to have implemented a fixed minimum price for E- and S-class vehicle parts in violation of the anti-monopoly law," said a statement […]
It added that it was virtually impossible for people to know if they are getting a fair deal, particularly when prices vary frequently or when consumers are in a rush and may be buying numerous items of relatively low value. Promotions have become more widely used in the industry over the last 12 months as […]
When: May 20-22, 2015
Where: Barcelona, Spain
Event Overview On behalf of Copperberg and the entire Pricing competence team I am delighted to announce our 3rd Annual Manufacturing Pricing Excellence conference scheduled for 20-22nd of May 2015 in Barcelona, Spain. Since our last edition in Amsterdam, together with our advisory board and delegate network we have been […]
When: June 3 2015 2:00 PM Eastern
Register to attend our webcast where Kevin Mero, MBA, PMP, Project Manager at Equipment Depot, will share their journey to pricing excellence and how they are leveraging science-based strategic pricing tools to stop undisciplined discounting. To implement a solution that enhanced profitability, developed pricing discipline, and removed emotion from the pricing […]
When: June 12, 2015
Where: Las Vegas, NV at the Vdara Hotel & Spa at Aria
Learn how leading manufacturing and distribution executives have unlocked the keys to faster growth, stronger customer relationships, and market-leading profitability with SPA's proven strategic pricing processes and technology. Event Overview Equal parts strategy and practical tactics, this complimentary Strategic Pricing Executive Overview event […]
---
The following is a daily-dose of pricing cartoons and quotes, enjoy…
– – – – – – – – – – – –
"People want economy and they will pay any price to get it."
     – Lee Iacocca
Explore our archives of valuable pricing resources including:
I often participate in Friday morning breakfast meetings with a group of local executives from a variety of industries.  Discussion topics include the local business environment, performing versus non-performing entities, politics, and our hobbies.  During our most recent meeting, a discussion of a common hobby and the performance of a local business reiterated that quality […]
This blog series provides a forum for pricing professionals to share their insights and experience. Our guest bloggers share their knowledge about specific product or industry challenges, geographic complexities, strategies, tactics, and technologies.
Check out some recent additions…
This blog category offers a collection of top pricing related conversations on LinkedIn or in the comments section of pricing related blogs and articles.
Check out some recent favorites…
Join 1,000's of your peers in the our LinkedIn discussion group. The group offers a place to share the latest pricing strategy and technology, news, events, resources, thought leadership, and discuss the latest pricing related successes and failures in the news.