This Week in Pricing is a recap of the week's best pricing focused news, strategy expert and technology leader's thought leadership, industry news and events, and resources for pricing professionals.

This Edition is brought to you by: 
Asia Pricing Professionals (APP) is a not-for-profit community of pricing management practitioners. Our key objective is to raise the profile of pricing management in Asia through:
Organizing formal and informal meetings where we discuss the latest trends and challenges in Pricing
Sharing industry specific knowledge related to pricing management with interested parties
Building a network of industry pricing experts who are easily accessible
Click a link below to learn more…
Being part of Sales Leadership means you have a responsibility to get profitable sales out of new client acquisitions, upsales and so forth. Unfortunately, what happens all too often is Sales Leadership inadvertently or blatantly derails profits by "justifying" reasons to ad hoc the pricing structure. How many times have you discounted "just to get […]
All of us have a love-hate relationship with webinars, yet they've become a standard marketing lever for technology companies. At their best they can be enlightening and educational. At their worst, they can be a fluffy infomercial. We all strive for the best-case scenario. But how can you tell if you've hit the mark? For […]
On the other hand, people with more volume in parts of the brain associated with reward seeking and emotional self-evaluation are more susceptible to marketing placebo effects from price tags. The authors theorize that expectations have a bigger effect on these people: As soon as they see an high price, it appears, they start anticipating […]
Pricing is one of the most powerful–yet underutilized–strategies available to businesses. A McKinsey & Company study of the Global 1200 found that if companies increased prices by just 1%, and demand remained constant, on average operating profits would increase by 11%. Using a 1% increase in price, some companies would see even more growth in […]
ALBANY, N.Y. — A New York State legislator is pushing his colleagues to approve a bill that would strengthen the ability to enforce a state law banning fuel suppliers' practice of zone pricing, or setting the price of fuel based on the geographic location of the retailer, without regard to cost. New York passed a […]

Ola, India's largest ride-hailing service, is being probed by the Competition Commission of India for 'predatory pricing,' including for allegedly spending more than its revenue per trip by offering incentives to customers and drivers. The probe reflects the fierce competition in the Indian ride-hailing market, with a number of well-funded companies investing large sums to […]
In an ideal world, to avoid dramatically slashed prices, brands and retailers would be able to order the exact quantities of product to meet demand. While certain parts of the industry may be moving closer with just in time production, it's impossible to guarantee perfection. Discounting is unavoidable, in fact, a little discounting can be […]
NEW YORK — Whole Foods is planning to open a new chain of stores that courts millennials with lower prices as it faces intensifying competition as a purveyor of organic and natural products. … The plans come as Whole Foods — which has more than 400 locations — has seen its sales growth slow as organic and natural foods become […]
If we know how much value we are providing we can develop a pricing model that tracks the value to the customer. This removes risk for both parties and will lead to higher profits (you may not know it, but your current subscription price has a 'risk discount' built in*). And if we can predict […]
"Our total revenue picture is the moment they decide to cruise until after they get home," said Mr. Leibowitz, a former partner at McKinsey & Co. for 12 years, focused on e-commerce and data analytics. While side excursions and souvenirs on a given ship aren't re-priced dynamically, Carnival's overall marketing strategies and promotions are shaped […]
Even with a depressed euro and sales falling 2.7 percent in April, Volkswagen is staying the course. According to Automotive News, Volkswagen has no plans to change its current pricing strategy to chase market share. The brand has seen steady declines in the U.S. even as the market overall has been growing. "We believe it's […]
"We're not going to jump in and respond to price discounting by discounting on our great brand," he said. "We're managing this for the long-term value of the brand and the company, and sucking industry profits out of it by lowering margin and selling non-full margin product is not the way to do it." Still, […]
Winning estimated rates at his hotel rose by 10 percent to 15 percent. Doubtless other nearby hotels raised their rates, too.That doesn't begin to compensate for room rates that slid 20 percent or more after local tourism's winter high season ended early last month.And, it's a rather modest uptick compared to those at the state […]
Surge pricing These algorithms monitor traffic conditions and journey times in real-time, meaning prices can be adjusted as demand for rides changes, and traffic conditions mean journeys are likely to take longer. This encourages more drivers to get behind the wheel when they are needed – and stay at home when demand is low. The […]

We've noted how AT&T and Verizon investors and executives have been terrified for some time that they would have to (gasp) compete on price as T-Mobile continues to disrupt the market with its consumer-friendly, faux-punk rock behavior. Ever since the AT&T deal was blocked by regulators, T-Mobile has been mercilessly (but entertainingly) mocking both companies, […]
When reading the Lamb Industry Roadmap, you can't help but notice a huge emphasis on value-based pricing (VBP). Making VBP, or grid pricing, industry-wide standards is one of the critical objectives for the sheep industry to adopt, the American Lamb Board said in a news release. A Colorado State University study stated in 2007, of […]
"The grid now has a huge amount of excess capacity," King said. "It's like building a new church for Christmas and Easter. You end up with a lot of empty pews in February." He thinks pricing power in a way that encourages spreading out demand away from the current peaks can work, if history is […]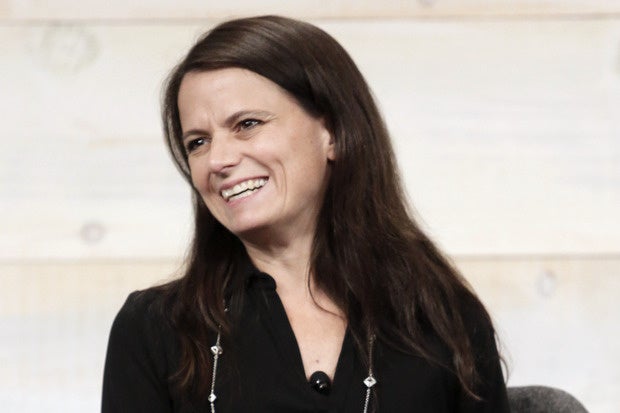 "You can see when PC consumer shipments got weak, we adjusted our approach. We adjusted our approach in terms of SKU [stock-keeping unit] strategy, making sub 9-in. devices free," said Hood. "We added new pricing strategy for opening price point devices. And we had programs to drive genuine Windows attach in high-piracy markets." Hood was […]
"Where can I get the lowest price?" should be an easy question to answer. But it's not always so simple. Thanks to a slew of factors ranging from shipping fees, special offers linked to credit cards and price-matching guarantees, it can be difficult for shoppers to find the best possible price on an item. Making […]
In Economics 101, we learn that prices move quickly in response to supply and demand. Pricing researchers, however, know better. With some exceptions, pricing is almost never that fluid. Most prices tend to be sticky, in ways that often work against the seller (Bergen et al. 2003). More perplexing still, pricing structures can persist in […]
The point of all this is – when setting prices we need to consider how our customers really make their decisions.  Many customers decide the brand of a particular product to buy, and then never switch brands.  Customers like that will not switch products or suppliers for modest price differences, and when you are selling […]
How do you manage the gaps between your pricing strategy and the customer's revenue model? How transparent is the customer's vendor management in acknowledging the suppliers value proposition? Read complete article here: B2B Strategy Alignment. Rodney Gaviola, CPP, CPM Sr. Pricing Strategy Manager l B2B I IMS/EPC Pricing l Analytics l Commercial Strategy
In today's reality, every aspect of our jobs gets measured based on results. Everything is based on our performance: how effectively and how well we can deliver. The pricing function in many organizations is not any different; the pricing team is not only responsible for implementing best pricing practices but also for generating revenue by […]
When: May 20-22, 2015
Where: Barcelona, Spain
Event Overview On behalf of Copperberg and the entire Pricing competence team I am delighted to announce our 3rd Annual Manufacturing Pricing Excellence conference scheduled for 20-22nd of May 2015 in Barcelona, Spain. Since our last edition in Amsterdam, together with our advisory board and delegate network we have been […]
When: June 3 2015 2:00 PM Eastern
Register to attend our webcast where Kevin Mero, MBA, PMP, Project Manager at Equipment Depot, will share their journey to pricing excellence and how they are leveraging science-based strategic pricing tools to stop undisciplined discounting. To implement a solution that enhanced profitability, developed pricing discipline, and removed emotion from the pricing […]
When: June 12, 2015
Where: Las Vegas, NV at the Vdara Hotel & Spa at Aria
Learn how leading manufacturing and distribution executives have unlocked the keys to faster growth, stronger customer relationships, and market-leading profitability with SPA's proven strategic pricing processes and technology. Event Overview Equal parts strategy and practical tactics, this complimentary Strategic Pricing Executive Overview event […]
---
The following is a daily-dose of pricing cartoons and quotes, enjoy…
– – – – – – – – – – – –
"Pricing is the moment of truth – all of marketing strategy comes to focus on the pricing decision."
     – Raymond Corey
Explore our archives of valuable pricing resources including:
As President of Asia Pricing Professionals (APP), it brings me great pleasure to announce that we will soon embark on a short Networking Tour of South East Asia. It is something we have been planning on doing for a while and something we are very excited about. … These networking events will be a great […]
This blog series provides a forum for pricing professionals to share their insights and experience. Our guest bloggers share their knowledge about specific product or industry challenges, geographic complexities, strategies, tactics, and technologies.
Check out some recent additions…
This blog category offers a collection of top pricing related conversations on LinkedIn or in the comments section of pricing related blogs and articles.
Check out some recent favorites…
Join 1,000's of your peers in the our LinkedIn discussion group. The group offers a place to share the latest pricing strategy and technology, news, events, resources, thought leadership, and discuss the latest pricing related successes and failures in the news.