This Week in Pricing is a recap of the week's best pricing focused news, strategy expert and technology leader's thought leadership, industry news and events, and resources for pricing professionals.

This Edition is brought to you by:
Founded by Dr. Stephan Liozu, Value Innoruption Advisors provides training and consulting resources for organizations interested in embedding value-based methodologies in their go-to-market strategies related to innovation, marketing, pricing, and sales. Value Innoruption Advisors offers two popular value and pricing management certification programs – Customer Value Modelers™ (CVM™) and Change Agent in Pricing™ (CAP™).
Click a link below to learn more…
"Cost-Plus" pricing is a common approach used by many businesses. It's one that many financial people will argue is the right approach to ensure costs are covered. Approach is you start with your costs and then add on what you feel is an appropriate level of profit, and that becomes your customer's price. It sounds […]
The U.S. retail industry has been on a roller coaster ride over the past couple of years due to a pullback in consumer spending amid an uncertain retail environment. There has been a notable change in buyers' spending patterns, as they have exhibited an inclination towards saving money rather than impulse purchases. They have even […]

The consumer body Which? has called on the regulator to act over "confusing and misleading" supermarket prices. It has launched a "super-complaint", a legal move which means the Competition and Markets Authority (CMA) must respond within 90 days. Which? said it had repeatedly exposed the tactics, but that "these dodgy offers" remained on the shelves. […]
Atlanta – Coca-Cola, the world's largest beverage company, posted its first quarterly sales gain in two years after higher drink prices helped make up for sluggish demand. The sales increase helped propel profit to 48 cents a share, excluding some items, Atlanta-based Coca-Cola said on Wednesday in a statement. Analysts estimated 42 cents, according […]
I often participate in Friday morning breakfast meetings with a group of local executives from a variety of industries.  Discussion topics include the local business environment, performing versus non-performing entities, politics, and our hobbies.  During our most recent meeting, a discussion of a common hobby and the performance of a local business reiterated that quality […]
Apple Inc. is pulling off a feat rarely seen in any industry, much less the cutthroat world of consumer electronics: gaining market share while also commanding higher prices. Led by the larger-display iPhones it introduced last fall, Apple on Monday said it sold 61.2 million iPhones in the three months ended March 28, up 40% […]
On Feb. 10, Valeant Pharmaceuticals International Inc. bought the rights to a pair of life-saving heart drugs. The same day, their list prices rose by 525% and 212%. Neither of the drugs, Nitropress or Isuprel, was improved as a result of costly investment in lab work and human testing, Valeant said. Nor was manufacture of […]
Uber may dominate New York's ride-sharing economy, but that's not stopping smaller players from trying to muscle their way in. One of those competitors, Gett—formerly known as GetTaxi—is putting pressure on Uber by banning surge pricing throughout Manhattan. In a direct attack on Uber's oft-complained-about pricing techniques, Gett's "surge-free guarantee" promises the on-demand black-car service […]
Uber has capped its prices in Baltimore on Monday after protests and demonstrations over to the death in police custody of of Freddie Gray. Uber put up a couple of tweets about the cap but deleted them around 5:30 p.m. Please be advised: Due to current conditions in downtown Baltimore, we've temporarily capped dynamic pricing. — Uber […]
A newcomer to NYC's on-demand car service woos passengers and companies with stable pricing and flat rates. While Uber has become the status quo for on-demand car service in the U.S., so has its pricing model—the so-called 'surge pricing' that multiplies the cost of a fare during times of high demand. Now Gett, an Israel-based […]
Every day entrepreneurs find new ways of getting higher prices than competitors or of reducing costs below those of competitors. So, yes, in that sense there are many new ways to compete. For example, Mark Warner, the family holiday company, found a clever way of reducing its staff costs. It started by recruiting students in […]
In talking with the salesperson about what it took to achieve the #1 position, several things came up and one in particular — the problem with the idea that you can use price to gain a customer. A concept I talk a lot about is how selling on price isn't just a lousy strategy, it's […]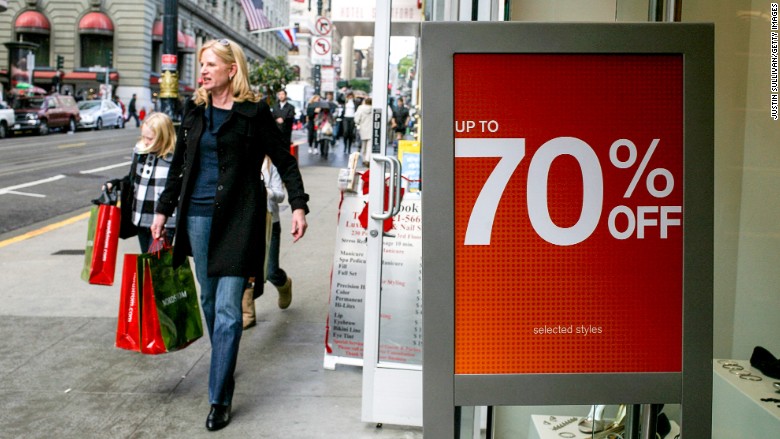 If you're like me, you rarely walk into stores until the 50% off signs pop up. We've been living in an era of deep discounts since the Great Recession. That trend has only exacerbated with the rise of websites and apps that let us compare prices instantly. But bargain hunters beware: Titans of the […]
How do you know if you should invest in a company or if it's overpriced? Pricing power—the ability to increase prices at least above cost, in real terms—is critical in determining a company's value, said Marlena Zabielska, an associate portfolio with Sionna Investment Managers, at the firm's spring market review. The key to raising prices […]
The fastest and most effective way for a company to realize its maximum profit is to get its pricing right. The right price can boost profit faster than increasing volume will; the wrong price can shrink it just as quickly. Yet many otherwise tough-minded managers shy away from initiatives to improve price for fear that […]
Last May, O'Reilly Media czar Tim O'Reilly predicted that "insurance is going to be the native business model for the Internet of Things"—a turn of events that should disturb us, Sadowski argued. For once, the meme hustler O'Reilly was right. The problem is, so was Sadowski. Insurers and devices manufacturers have quickly united over their […]
Establishing a profitable pricing strategy is a key factor for the success of any marketing strategy. To ensure you charge the correct amount for your product or services you will require a pricing strategy that will enable you to be both competitive within your market, while at the same time allowing you to generate sufficient revenue to cover […]
Stories like this aren't hard to find when it comes to healthcare pricing, which is so complex and difficult to understand that consumers are for the most part just baffled. So in view of the new "consumerized" healthcare system under the Affordable Care Act, one of the issues our panel debated was whether price transparency […]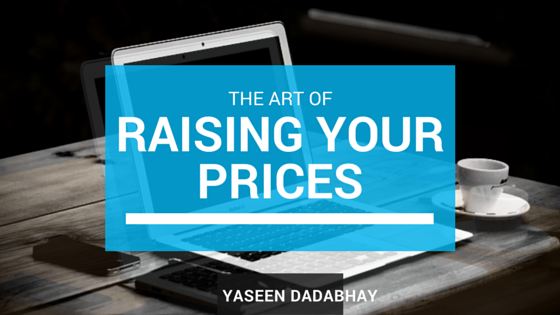 Want an instant way to increase profits for your business? Just raise your prices. I could write a whole book on why you should do this. But, luckily someone already has done that. The book is by Larry Steinmetz and it's called "How To Sell At Prices Higher Than Your Competitors". This is a must read! Here are […]
Mazda, Japan's fifth-biggest auto maker by vehicle sales volume, faces a shifting competitive landscape. Japanese auto makers are losing their edge as providers of reliable cars at affordable prices as the quality gap narrows and new car makers emerge with cheaper vehicles. … Demand for the vehicles has been strong, enabling Mazda to sell more […]
The low-priced luxury bags sold out quickly and customers were even emailed confirmation numbers. It turns out it was a computer glitch, and Balanciaga.com issued an official statement, according to Refinery29. "Due to an issue with Balenciaga.com for orders placed within the United States, signature Balenciaga products were made available for a limited time with […]
---
The following is a daily-dose of pricing cartoons and quotes, enjoy…
– – – – – – – – – – – –
"The value of money comes from the private sector in the form of price for product, services rendered, what people are willing to pay for something they want or need. That's where value happens."
    – Rush Limbaugh
Explore our archives of valuable pricing resources including:
The power and impact of pricing on the bottom line cannot be denied nor ignored. There exists a large body of academic and practitioner research demonstrating the positive impact that pricing can have on firms' gross margins and also on bottom line profits. Pricing is actually considered by lots of experts as one of the […]
This blog series provides a forum for pricing professionals to share their insights and experience. Our guest bloggers share their knowledge about specific product or industry challenges, geographic complexities, strategies, tactics, and technologies.
Check out some recent additions…
This blog category offers a collection of top pricing related conversations on LinkedIn or in the comments section of pricing related blogs and articles.
Check out some recent favorites…
Join 1,000's of your peers in the our LinkedIn discussion group. The group offers a place to share the latest pricing strategy and technology, news, events, resources, thought leadership, and discuss the latest pricing related successes and failures in the news.