This Week in Pricing is a collection of pricing focused news, thought leadership , events, jobs and professional education resources for pricers.

This Edition is brought to you by:


Vistaar is leading SaaS software provider that enables companies to optimize pricing, promotion, configuration, and rebate management.  Our solutions are powered by predictive models leveraged by machine learning that deliver profitable growth and maximize shareholder value.  Our world-class customer base spans a broad range of industries throughout the Global 2000 and includes: manufacturing, beverage alcohol, retailers, and many others.
Data show Disney still has room to increase regular pricing before generating significant consumer backlash, reports The Wall Street Journal's Erich Schwartzel. Analysts have noted recently that Disney's pricing structure gives some cover to Six Flags and Cedar Fair to become more aggressive on pricing. Read complete article here: Theme park pricing in focus – […]
Customer segmentation is a simple concept – identify groups of customers who tend to have similar levels of price sensitivity and set distinct prices for each group.  Unfortunately, many companies either think all their customers are the same, or they don't have enough information to create segments.  In particular, we often see this in retail […]
From the price analysis, all the four major coins have had a rough time during the previous week. According to last week's news, ripple wants to make an investment of $2 million in the Blockchain Research Initiative in the funding of the Blockchain based projects. Walmart now has a new Blockchain patent. Italian authorities were […]
The Trump administration delivered another blow to soybean prices Tuesday. The entire grain complex was deep in the red after the administration threatened to hit more than $200 billion in Chinese imports with a 10% tariff. The threat came days after China announced retaliatory levies on U.S. goods after Trump's first round of tariffs. Let's […]
Among the differences between the two industries in the proposed regime: Ride sharing wouldn't require an in-car camera, while taxis do Ride sharing base fares would start at $3.10 — taxis start at $3.75 Only taxis would be able to stay at taxi stands and pick up street hailers Individual ride share drivers wouldn't be required […]
THE MBTA PLANS to adjust rates at its 99 parking facilities starting August 1 in a way that hikes prices at its busiest garages during the week and lowers them when and where customers are scarce – on weekends and at certain lots. The rate changes will be the first in 10 years at the […]
Washington, D.C. – Today, Congressman Ken Buck led a bipartisan letter, signed by 31 of his colleagues, requesting that Attorney General Jeff Sessions examine possible antitrust violations occurring in the U.S. aluminum market. Presently, end users of aluminum pay a price set in part by the Midwest Transactional Premium, or MWTP, used to factor in the […]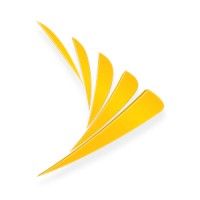 Seniority Level: Mid-Senior level
Industry: Information Technology and Services, Computer Software, Telecommunications
Employment Type: Full-time
Job Functions: Management, Manufacturing
Job Description
Enhances revenue optimization and profit maximization models for pricing and discounting. Analyzes and interprets impact of potential pricing moves on gross margin and regional, national, and channel pricing levels. Identifies and communicates trends in pricing, and proactively makes recommendations for management decision making. Develops databases, tools, and reports that support pricing information decisions.
Position will be responsible for helping create quarterly device pricing strategy & evaluating short-term promotional offers across various sales channels within the Prepaid Marketing Segment.
Position will also be responsible for assessing long-term customer value, as well as impact to the device subsidy budget
Seniority Level: Mid-Senior level
Industry: Building Materials, Construction
Employment Type: Full-time
Job Functions: Management Analyst, Strategy/Planning
Job Description
Atkore International is an industry leader in the manufacture of Electrical Raceway and Mechanical Products and Solutions, serving a wide range of construction, electrical, fire and security and mechanical applications.
The Mechanical Pipe & Tube Strategic Business Unit (SBU), a part of Atkore International, currently has an opening for a Pricing Manager in our Harvey, IL location. Harvey is located approximately 20 miles south of downtown Chicago.
Reporting to the VP/GM of Mechanical Pipe & Tube, the Pricing Manager is charged with growing contribution margin through a combination of strategic pricing and targeted growth initiatives.
Date: October 23-26, 2018
Location: Renaissance Dallas Addison Hotel in Addison, TX
Please make plans to join us and well over 450 of your peers for the best event anywhere. We will be in Dallas, TX,October 23-26, 2018.
Don't miss out on the Early Bird Discount (When 2 people from the same firm register at the same time (item of equal or lesser value), the 3rd registrant can attend FREE of charge). Offer expires September 14th!
Date: November 28-30, 2018
Location: Mövenpick Hotel Amsterdam City Centre in Amsterdam, Netherlands
The Professional Pricing Society team and I are very proud to announce that we will be returning to Amsterdam for our next great event – The 14th Annual PPS European & Global Pricing Conference & Workshops held 28-30 November.
Conference keynotes, breakout sessions, and networking opportunities highlight the conference day on 30 November; While 28-29 November will be used for workshop days to help you enhance your pricing knowledge.
This blog series provides a forum for pricing professionals to share their insights and experience. Our guest bloggers share their knowledge about specific product or industry challenges, geographic complexities, strategies, tactics, and technologies.

This blog category offers a collection of top pricing related conversations on LinkedIn or in the comments section of pricing related blogs and articles.

Join over 5,000 of your peers in the our LinkedIn discussion group. The group offers a place to share the latest pricing strategy and technology, news, events, resources, thought leadership, and discuss the latest pricing related successes and failures in the news.

Explore our collection of valuable pricing resources including:
"You can determine the strength of a business over time by the amount of agony they go through in raising prices."
     – Warren Buffett