This Week in Pricing is a collection of pricing focused news, thought leadership , events, jobs and professional education resources for pricers.

This Edition is brought to you by:

Currently, PPS produces three major annual pricing conferences in Europe and North America. Each conference also houses a technology hall where sponsors display the latest in Pricing Solutions software. PPS also offers more than two dozen, full-day training workshops every year, taught by leaders in the pricing community. These workshops serve as the foundation for PPS's Certified Pricing Professional (CPP) designation, our state of the art pricing certification program. Candidates may be certified after mastering a multi-stage curriculum followed by rigorous testing. Successful CPPs have acquired the core knowledge which not only places them in the top rungs of the pricing field, but also gives them the tools to enhance substantially their own careers.

Click a link below to learn more…
How quickly should the topic of price come up in a prospecting call?  I'm sure you've faced this issue. You're having a first or second conversation with a prospect and the issue of price comes up, and suddenly you're in a prospecting dilemma about what to do next. Have you ever parked your car in […]
A restaurant in Bangsar has come under fire for an increase in prices of their food, even though they've removed the 6% GST. Netizens exclaimed that by right, with the removal of GST, business owners should not be hiking their prices instead. The government body acted swiftly and sent officers over to the establishment to […]
Along with fighting the tariffs at the World Trade Organization, European officials have been preparing levies on an estimated $3 billion of imported American products in late June. In a joint statement, ministers from France and Germany said the countries would coordinate their response. "Global trade is not a gunfight at the O.K. Corral," Bruno […]
Drivers feeling the pinch of high petrol prices should use price cycle information and fuel price websites and apps to shop around, as petrol prices in some cities reached their highest levels in almost four years in May. Average petrol prices in Australia's five largest cities (Sydney, Melbourne, Brisbane, Adelaide and Perth) remained broadly stable […]
There's a lot of buzz around price differentiation these days, especially with the spotlight on AI and big data.  Machine learning makes it much easier to customize the marketing of products and services – and that includes the price. Let's be clear: price differentiation is not a new phenomenon. We encounter it regularly and, as consumers, often profit […]
People are spending more on healthcare than ever before, Meeker's data shows, and people are starting to view it with the same expectations that they would have for other consumer products, including desires for on-demand access and transparent pricing. Technology companies, from startups to top firms, have started to fill gaps and provide solutions. Major […]
I had the fantastic opportunity to moderate a roundtable discussion on the topic at the 6th Annual Manufacturing Pricing Excellence in Milan and listen to different viewpoints. The one common thread among all pricing leaders in the face of the growth of ecommerce: "we cannot lose control of our prices." There was no common thread, however, on […]
LONDON/PARIS (Reuters) – Carmakers including Renault, Jaguar Land Rover and Peugeot have boosted revenues by over $1 billion in the past decade by using sophisticated pricing software, according to sales presentations prepared by the software vendor, Accenture, and other documents filed in a court case. The software works, Accenture told prospective clients, by identifying which […]
Last month the Texas Supreme Court decided In Re Cypress Medical Center, a case focused on whether the payments hospitals receive for insured patients are relevant to determining the price an uninsured or out-of-network patient must pay. The question of how to measure the reasonable and customary value of health care services is being raised […]
Tags: 
Drug Prices
, 
Drug Pricing
, 
Health Insurance Pricing
, 
Health Services Pricing
, 
Insurance Pricing
, 
Premium Pricing Strategy
, 
Price Gouging
, 
Price Increases
, 
Price Optimization
, 
Price Setting
, 
Price Transparency
, 
Pricing Analytics
, 
Pricing Backlash
, 
Pricing Model
, 
Pricing Policies
, 
Pricing Science
, 
Pricing Technology
, 
pricing transparency
, 
services pricing
, 
Strategic Pricing
, 
Transparent Pricing
If you've ever longed for a pair of princess-cut pink diamond studs, but you experience sticker shock over the price of fancy-colored diamonds, Lightbox Jewelry is offering an alternative you may not be able to refuse. On Tuesday afternoon in New York, De Beers announced the launch of Lightbox by Element Six, a new company […]
Calling 120 hospitals to seek the lowest bundled price (including all hospital and physician fees) for a potential patient's total hip arthroplasty in 2016, Safiyyah Mahomed, of Toronto General Hospital, and colleagues found that they were only given one in 6.7% of cases (down from 15.8% in 2012, OR 0.2, 95% CI 0.0-0.8). They had […]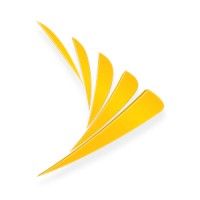 Seniority Level: Mid-Senior level
Industry: Information Technology and Services, Computer Software, Telecommunications
Employment Type: Full-time
Job Functions: Management, Manufacturing
Job Description
Enhances revenue optimization and profit maximization models for pricing and discounting. Analyzes and interprets impact of potential pricing moves on gross margin and regional, national, and channel pricing levels. Identifies and communicates trends in pricing, and proactively makes recommendations for management decision making. Develops databases, tools, and reports that support pricing information decisions.
Position will be responsible for helping create quarterly device pricing strategy & evaluating short-term promotional offers across various sales channels within the Prepaid Marketing Segment.
Position will also be responsible for assessing long-term customer value, as well as impact to the device subsidy budget
Seniority Level: Mid-Senior level
Industry: Building Materials, Construction
Employment Type: Full-time
Job Functions: Management Analyst, Strategy/Planning
Job Description
Atkore International is an industry leader in the manufacture of Electrical Raceway and Mechanical Products and Solutions, serving a wide range of construction, electrical, fire and security and mechanical applications.
The Mechanical Pipe & Tube Strategic Business Unit (SBU), a part of Atkore International, currently has an opening for a Pricing Manager in our Harvey, IL location. Harvey is located approximately 20 miles south of downtown Chicago.
Reporting to the VP/GM of Mechanical Pipe & Tube, the Pricing Manager is charged with growing contribution margin through a combination of strategic pricing and targeted growth initiatives.
Date: June 13-14, 2018
Location: Cercle National des Armées in Paris, France
The IPF is the number one international pricing event in France, organized by pricing professionals (the French Pricing Club) for pricing professionals.
Too many pricing conferences are frustrating when presentations focus on general statements such as "you need to do value pricing" or "you need to work with your sales teams".
The greatest value that the IPF will bring, is to focus on concrete case studies: Which issues? Which actions? Which obstacles? Which solutions and which lessons learnt?
On top of that, the IPF will also enable you to meet pricers from your area of business, through speed-meetings. You will not leave without speaking with the right people!
The ambition of the IPF is that you take away new actions to improve your pricing!
The number of places is limited to ensure a quality and high-level event, so don't wait any longer and register now!
Date: October 23-26, 2018
Location: Renaissance Dallas Addison Hotel in Addison, TX
Please make plans to join us and well over 450 of your peers for the best event anywhere. We will be in Dallas, TX,October 23-26, 2018.
Don't miss out on the Early Bird Discount (When 2 people from the same firm register at the same time (item of equal or lesser value), the 3rd registrant can attend FREE of charge). Offer expires September 14th!
This blog series provides a forum for pricing professionals to share their insights and experience. Our guest bloggers share their knowledge about specific product or industry challenges, geographic complexities, strategies, tactics, and technologies.

This blog category offers a collection of top pricing related conversations on LinkedIn or in the comments section of pricing related blogs and articles.

Join over 5,000 of your peers in the our LinkedIn discussion group. The group offers a place to share the latest pricing strategy and technology, news, events, resources, thought leadership, and discuss the latest pricing related successes and failures in the news.

Explore our collection of valuable pricing resources including:
"People want economy and they will pay any price to get it."
     – Lee Iacocca