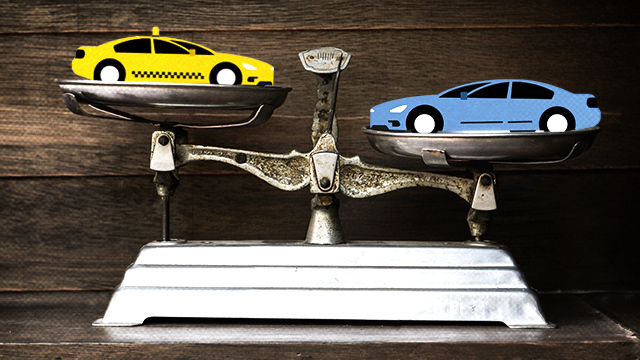 Regulating 'surge pricing'
Market prices orchestrate the decisions of consumers and producers. In the case of Uber and Grab, riders want to hail vehicles when prices are low, while drivers want to ply the streets when prices are high (or "surge").
Governments worldwide are particularly keen to regulate "surge pricing." It is often taken as a form of price gouging, akin to what happens when prices of basic commodities rise during times of short supply (think Yolanda or Marawi).
In the previous Christmas season, the LTFRB warned Uber and Grab against these "unreasonable" price surges that "take advantage" of people.
But far from abusing people, this "dynamic pricing" mechanism – afforded by algorithms – lies at the heart of the dependability of Uber and Grab. By allowing prices to rise and fall with changes in supply and demand, riders can reliably hail vehicles whenever, wherever.
Figure 1 below shows surge pricing in action. Notice the rise of driver supply (green) in response to a rise in demand (red). Surge pricing makes sure that demand always meets supply, and a similar phenomenon occurs whenever it suddenly rains or it's rush hour in Metro Manila.
Read complete article here:
Try as it might, LTFRB can't repeal the law of supply and demand.