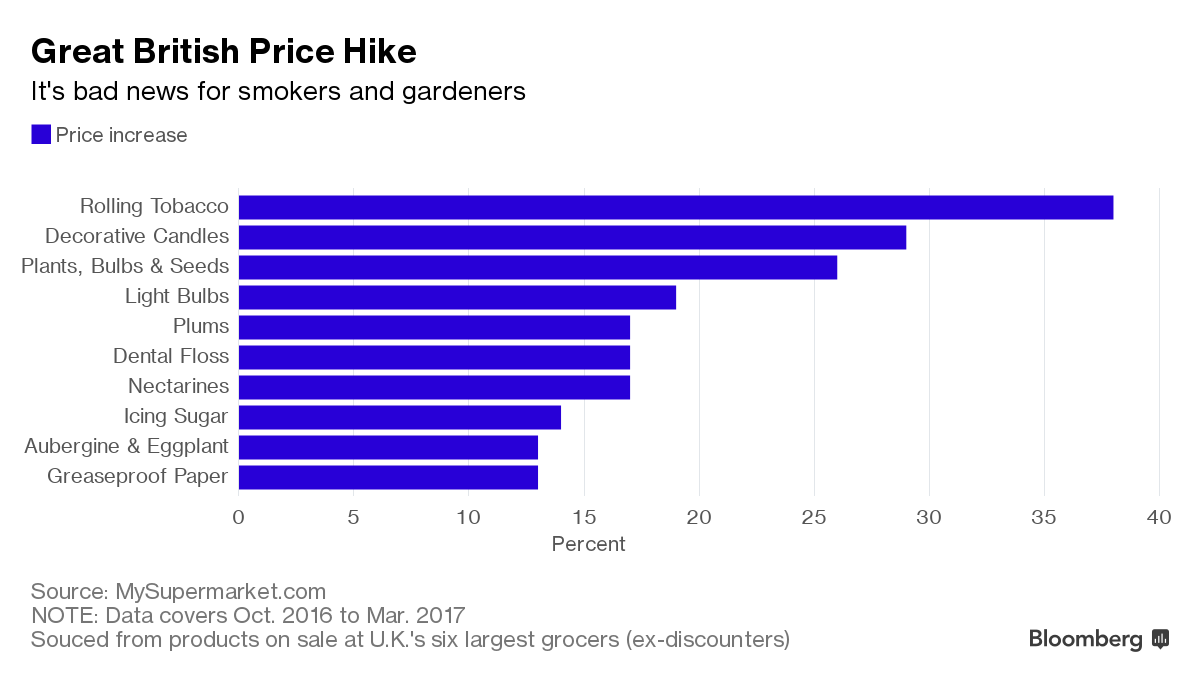 U.K. grocers are finding creative ways of passing on Brexit-induced cost increases to consumers. If you're shopping for candles or light bulbs, buyer beware.
Unable to raise prices of staple goods from milk to Marmite because of tough competition from discounters and watchful tabloid newspapers, supermarket operators like Tesco Plc and Wal-Mart Stores Inc.'s Asda are ratcheting them up on less frequently purchased goods such as dental floss, whose costs might not register as readily with shoppers.
"Milk is the sort of item that shoppers use to build their price image of a retailer," said Cheryl Sullivan, chief marketing and strategy officer at Revionics, a software provider that helps stores formulate pricing strategies. "But shoppers are only price-sensitive on a fraction of a retailer's range."
Read complete article here:
U.K. Grocers Secretly Squeeze Customers as Brexit Bites – Bloomberg.